GOOD Magazine released the second GOOD Sheet—Bill of Health—yesterday. Again, click on the image below to see the full size version. (By the way I finally found last week's sheet in my local Starbucks today, so I think they're running a little behind schedule in some stores.)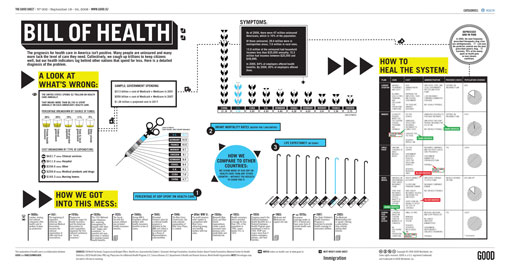 Also, a new series—GOOD Conversations—will be debuting in New York on September 23rd, and continuing bimonthly in both New York and Los Angeles. The inaugural topic, Mavericks of Education, will feature a discussion with several influential panelists. Click here for more details.
And on a third note, check out this original video by Max Joseph and Chris Weller. "Choose Your Vice" breaks down some of the facts about both Vice Presidential candidates in a visually interesting way.