Here is a branding program for a Madison Museum of Contemporary Art exhibit, designed by Hiebing.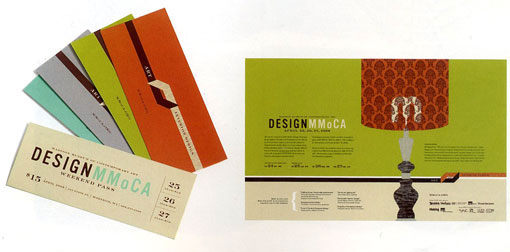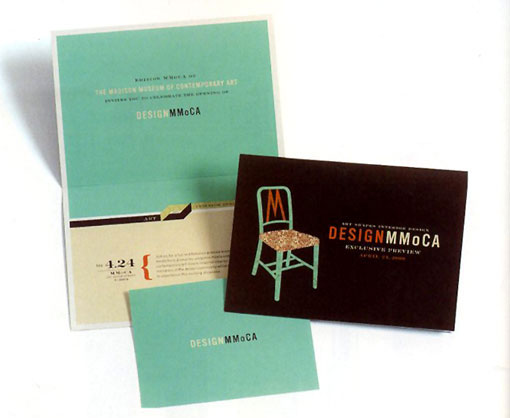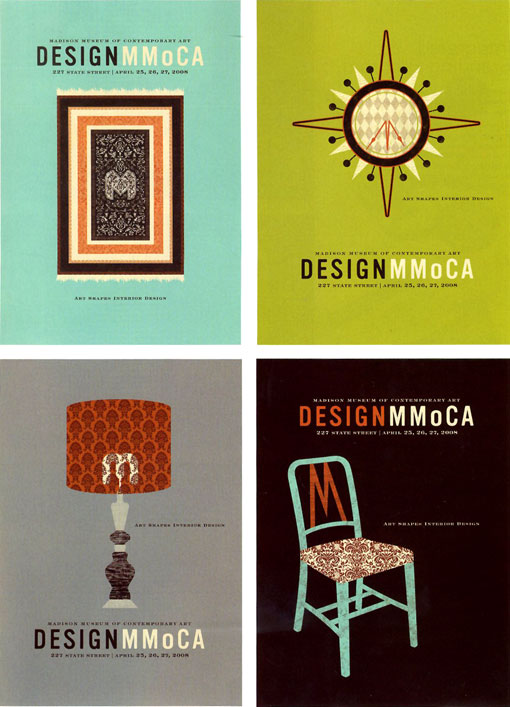 From CA: "The Madison Museum of Contemporary Art asked us to help publicize a first of its kind exhibit. Design MMoCA for which interior designers were invited to create living spaces around art from the museum's permanent collection. The result was a series of printed pieces using color, pattern and texture to create illustrations representing key elements of interior design. In a nod to the exhibit's concept, the illustrations contain the letterform M from MMoCA"
Update: Nate wrote to tell us about the name change update so it is reflected above. Thanks Nate!