Timothy Goodman recently completed an impressive, permanent 60-foot wall installation for Airbnb, the culmination of almost three months of preliminary work and 10 days in-house. The team came to him with a blank canvas and the goal of illustrating their experiences together, and let Timothy get creative.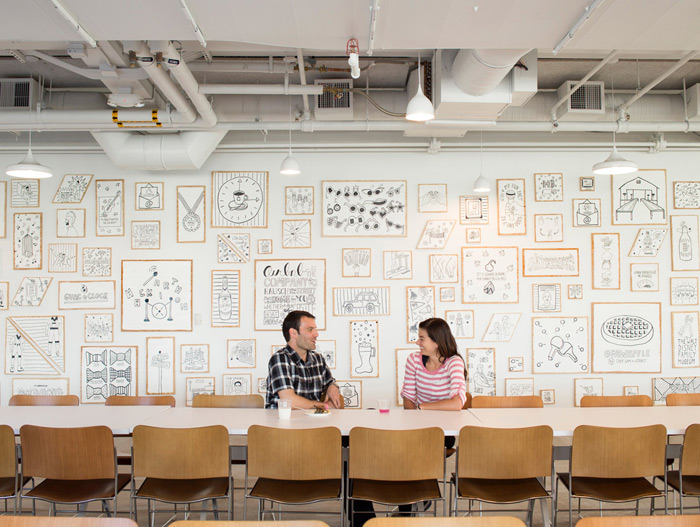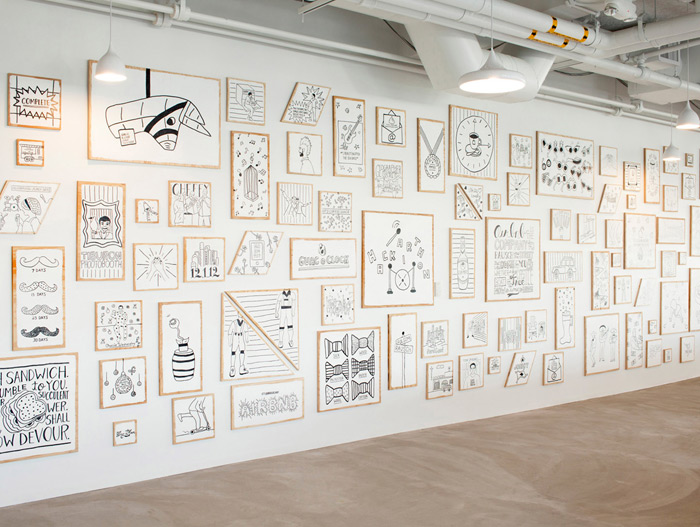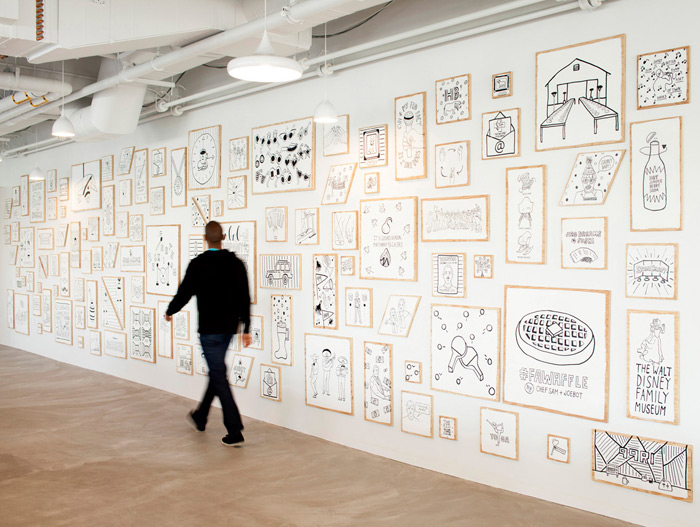 The first step was to conceptualize what the project would become, how it would look and how it would function. And once the decision was made to utilize the building's unused plywood as the canvas, the process entailed creating multiple renderings to determine the sizing to use, the composition of the pieces on the wall and how the pieces would be hung.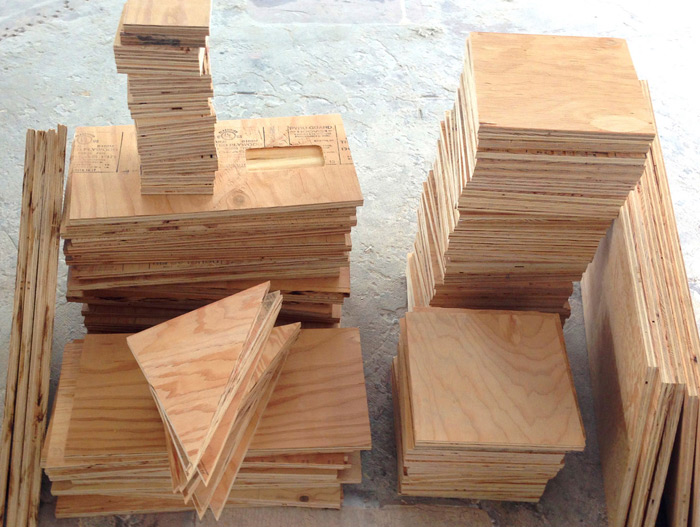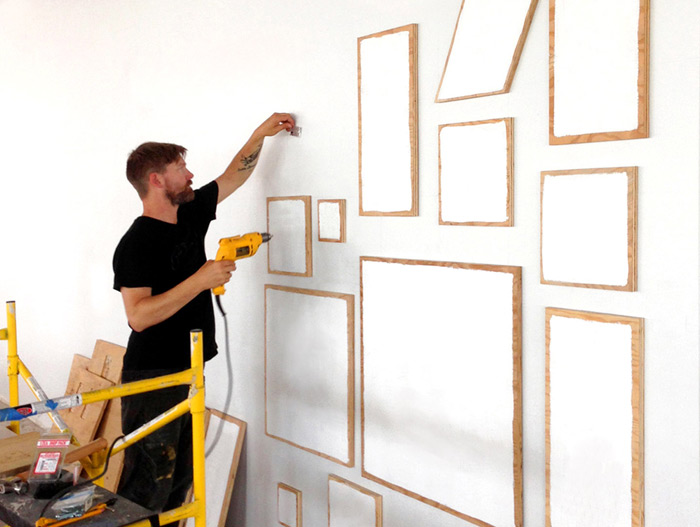 Once the structure and layout was determined the fun part began— exploring what the individual drawings would actually be. Timothy had the Airbnb team write down hundreds of their "moments" and then went through that text and picked things to illustrate. They then went back and forth on revisions until all of the drawings were approved before any installation took place.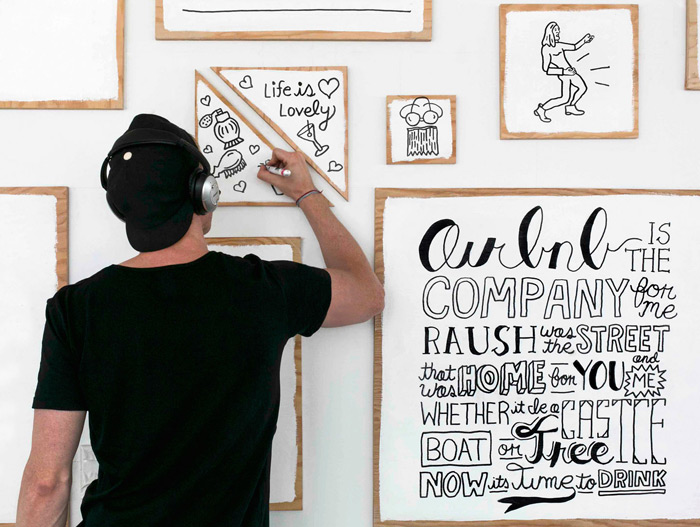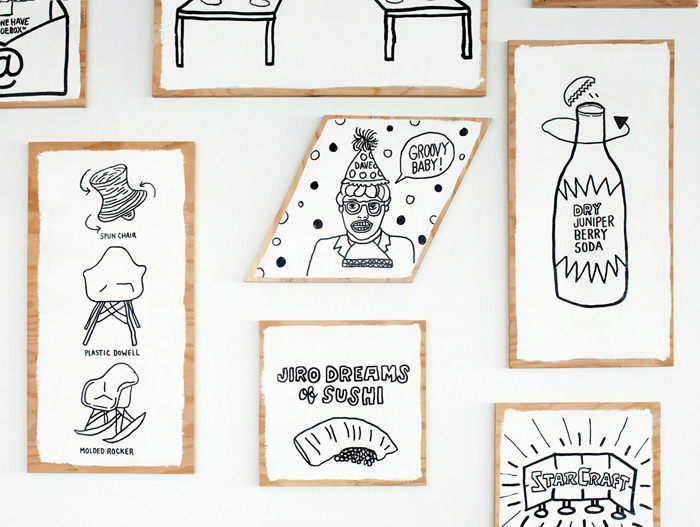 Back in April, I was asked to come up with ideas for creating a permanent 60-foot wall installation in the dining hall of Airbnb's amazing new offices located in San Francisco. After an intensive discovery of ideas and execution options, we took plywood that was used for the construction of the new building and cut and painted 115 pieces in varying sizes. From there, I worked with an art hanger to securely hang all the plywood on the wall. Finally, I hand drew over 115 "moments" that represent internal experiences that employees have shared together over the years.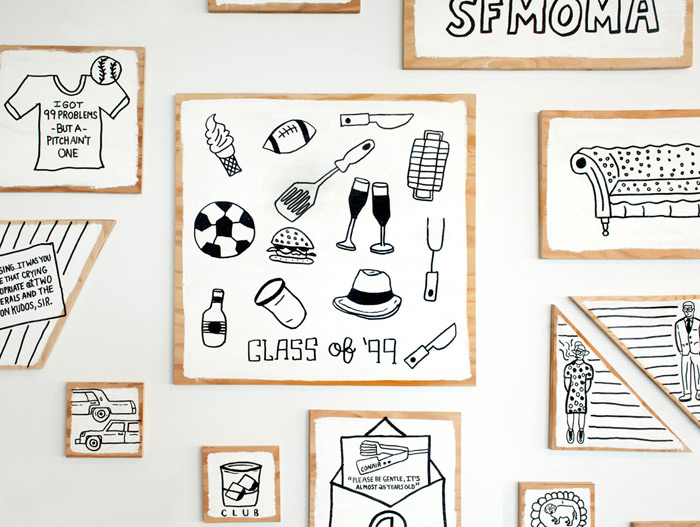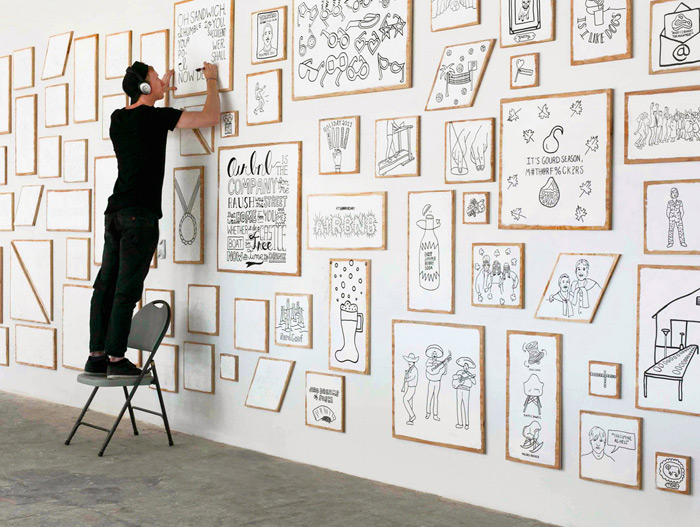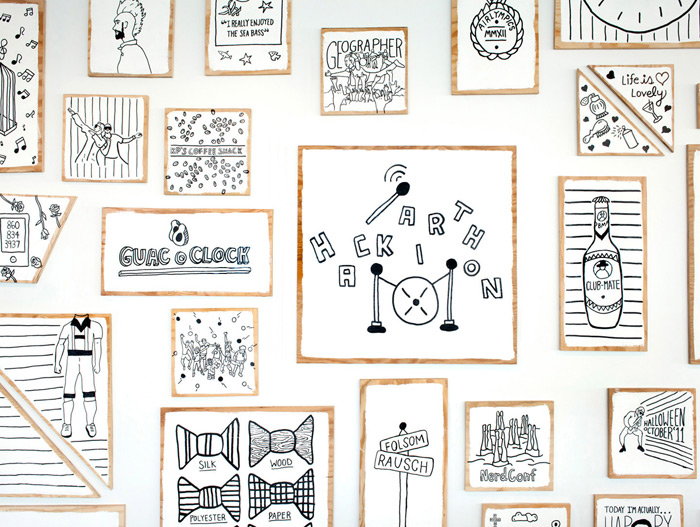 What an amazing creative opportunity! I love that the end result has a huge impact on the space from a distance, but reveals personal and meaningful moments when you get up close.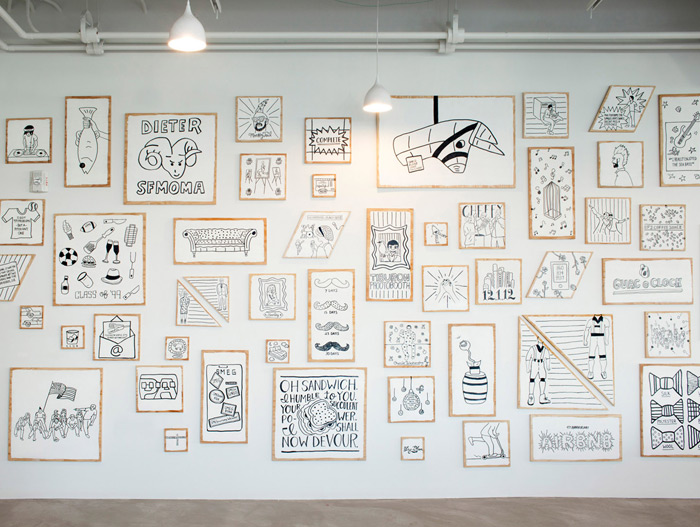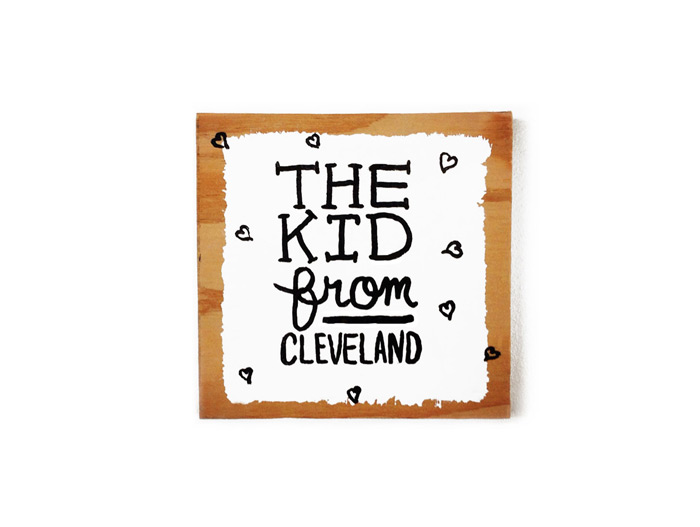 Creative Credits:
Creative Director: Alexandra Anderson
Assistant: Ashley Fundora
Art Hanger: Kevin Early Taylor
Photos: Timothy Goodman via Airbnb