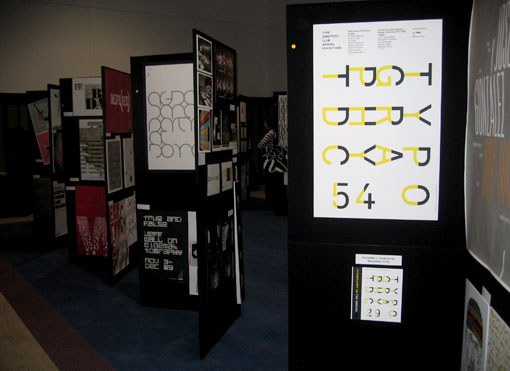 One of the highlights of the conference was the Type Director's Club exhibit (TDC54) at the conference. I love the books cataloging these competitions. I personally own Typography 26 and Typography 28 and will definitely be adding this new one to my wishlist, which will be available in stores this coming December. The books are great to flip through for inspiration, but it was pretty cool to see each piece in person and it check out the details (texture, paper stock etc.) that don't come across as well in a photograph.
A couple of my favorites…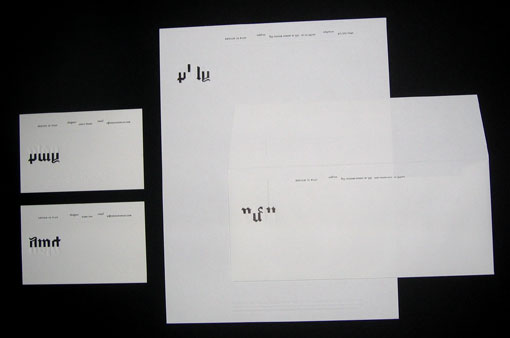 Design is Play identity system
This picture doesn't do this identity system—designed by and for Design is Play—justice. The letterpressing doesn't come across nearly as good as it looks in person. I was hoping to find a better image on their site but it looks like they have only a landing page right now. I will definitely post an update if anything changes.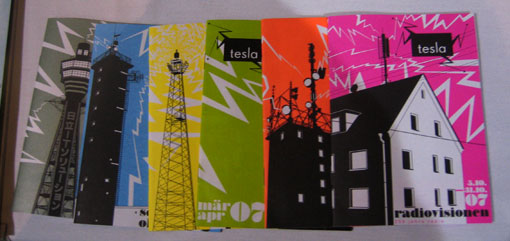 Tesla books designed by Cyan Studio, Berlin
I believe this is the site for the designers behind these fun vibrant brochures, but I didn't find the exact work in their portfolio. Be warned the site is excruciating to navigate, which is why I didn't spend a ton of time browsing through their work (as much as I liked this piece).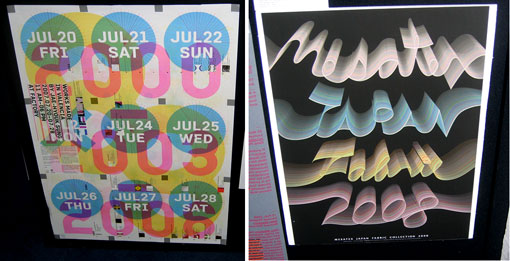 Posters by, Left: Tenderling Studio, Los Angeles and Right: 702 Design Works, Japan.
Again I'm having trouble with the sites for the two above designs. I had no luck finding anything for Tenderling, but I believe this is the site for 702 Design Works. Again, I couldn't find this exact work on the site so I'm not 100% sure but I will do my best to confirm. If anyone out there has better information please let me know so I can update!
The exhibit will be coming to the New York headquarters on July 29th. Check out their site for dates and times, and to RSVP for the opening reception.