Since I just mentioned Mark Simonson's new site launch, I thought it only fitting to feature one of his new-to-me fonts. Refrigerator Deluxe is "a condensed, geometric sans serif inspired by mid-20th century vernacular styles from America and Europe." pick it up at MyFonts.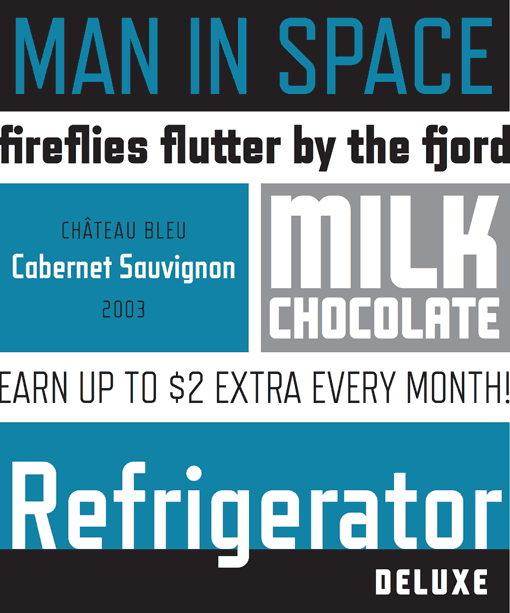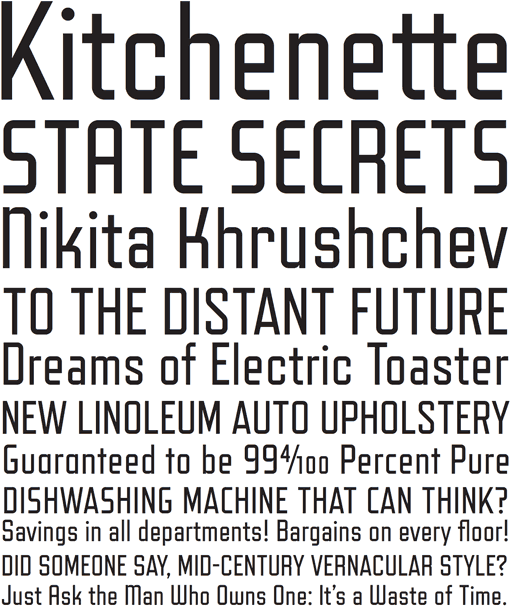 Images by Mark Simonson via the Refrigerator Deluxe PDF specimen
Want more type? Check out my Type Wishlist and current Favorites on MyFonts.