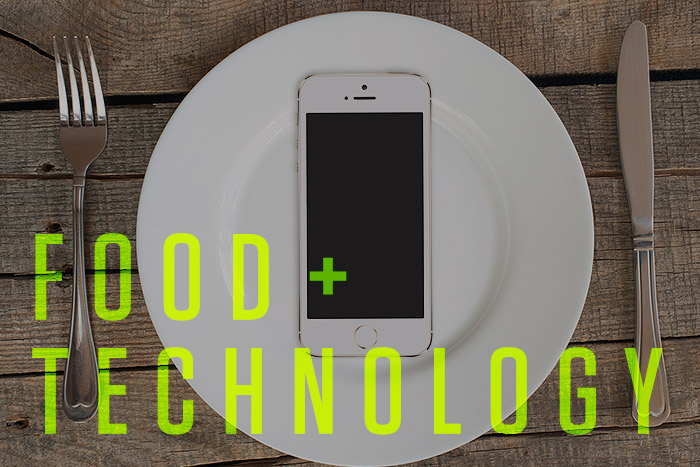 The intersection of photography, social, and our insatiable desire to eat tasty animal parts and vegetables means that there is a constant stream of delicious apps, websites, and businesses making food increasingly digital. Here are 6 tasty digital dishes to snack on:
The Best Caesar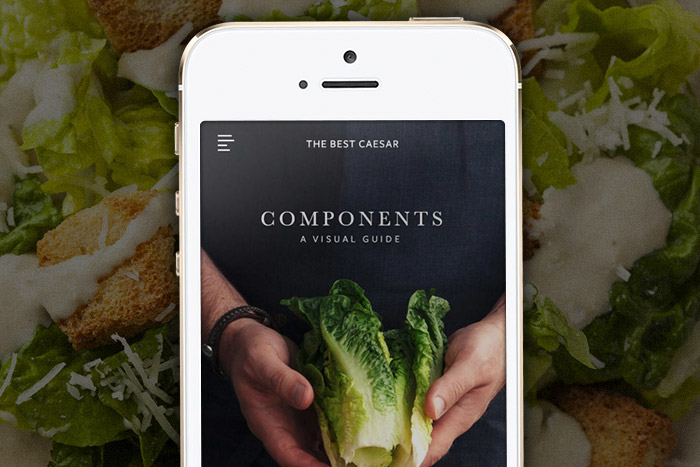 Usually when you call yourself out as the best, it never goes down very well. But in this case, the single serving app The Best Caesar really delivers. And when we say single serving, it is. The free app features just one recipe—how to make the best Caesar salad. It's deadly simple, beautifully designed, and features the mouthwatering food photography of Katie Newburn, paired with impeccably designed and easy to understand recipe instructions. Its singular focus will have it on a lot of best of lists later this year. Like this year's Matthew McConaughey of apps, you heard it here first.
Sooshi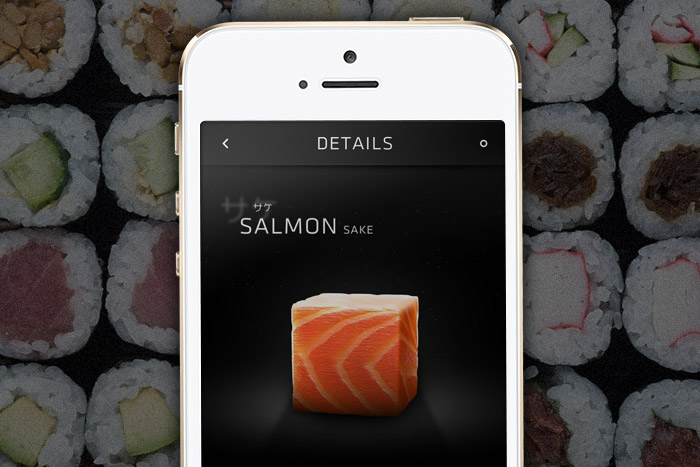 Along the same lines as The Best Caesar, Sooshi assembles quality ingredients, just how a master chef might, and turns them into a stunning app. Unlike its free Roman-Emperor-inspired-salad-based friend, Sooshi is $1.99 and presents users with everything they need to know about sushi. The perfect place for digital to help educate newbies from entering into a complex arena of ingredients, techniques, and tools. It's the brainchild of German designer Moritz Von Volkmann—sounding like a character out of Wes Anderson's movie Grand Budapest Hotel. And within, rather than gorgeous photography Von Volkmann has created ridiculously detailed illustrations to tell the story, instructions on how to make them, and where to get some.
Up Coffee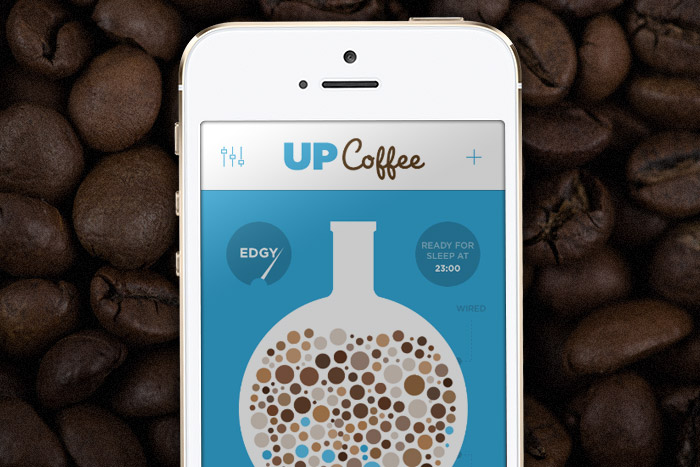 This free app, Up Coffee, created by the makers of Jawbone (who have brought us the Jambox speaker and the Up fitness tracker), is designed to track your caffeine levels and see how the delicious black gold impacts your sleep. For the "quantified coffee drinker" in you, now you can now figure out if that second cup is really what keeps you awake in what Jawbone bills is the largest study on caffeine and sleep in the world. The app features data-driven infographics to analyze your caffeine addiction and help you get more rest.
Distiller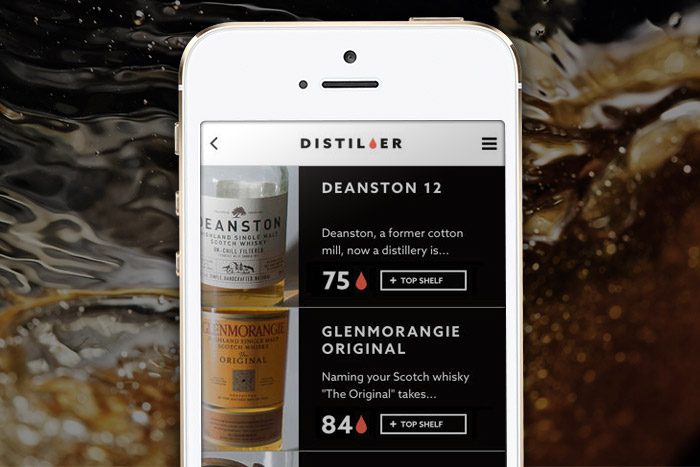 Without a doubt, Distiller is probably the sexiest booze app on the market. Released in February, it is the perfect combination of the useful whiskey concierge served on the rocks with four fingers of good old-fashioned whiskey education and knowhow. Not only is this a gorgeous iOS app, it also works perfectly well on their companion website.
You don't have to be a professional whiskey expert to appreciate a nice single malt or bourbon," said Brent Stiefel, Co-founder of Distiller in the news release. "Whiskey appreciation is really an ongoing process of experimentation and research, the Distiller app makes that process even more fluid and enjoyable.
Yummly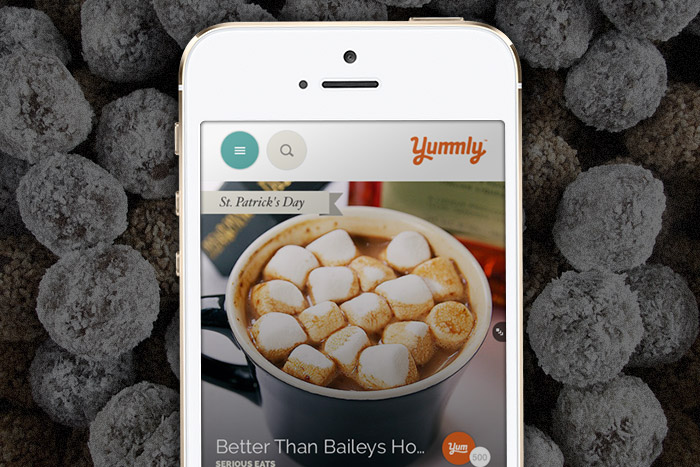 Like Distiller, Yummly is more than just an app, it's an online platform for food discovery that currently features over 15 million monthly users. Its new iPad version offers up visually centric and search-based recipes in a way that Pinterest just can't. Using Yummly ensures your feed is food-only, with the inspirational posters of life mantras and abs out of the way, you can concentrate on eating. The new app doesn't leave anything up to chance either. Partnering up with many noteworthy websites, bloggers, and recipe makers ensures that its content feels rich in both quality and diversity—and the photography is absolutely stunning. This is an app that can be perfectly labeled as a major time suckage wormhole to rival Reddit, or Wikipedia.
Buy Local. Eat Natural.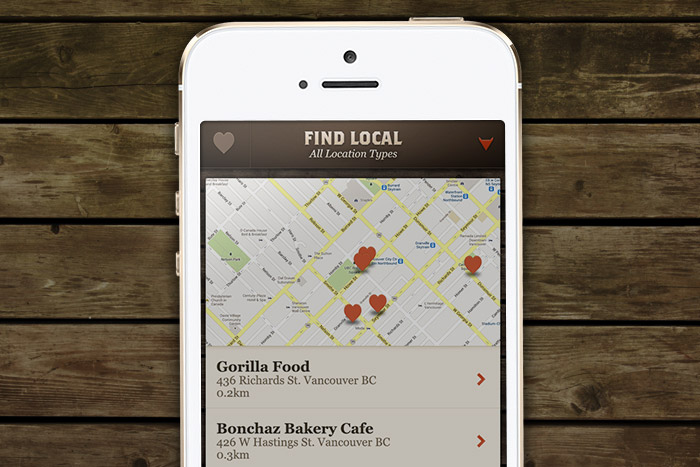 One of the reasons we're so passionate about food and digital is that we've had the pleasure of working on a website and iPhone app for the British Columbia Agriculture Council and the British Columbia Dairy Association called Buy Local. Eat Natural. Its simple mission is to celebrate local food, and help consumers find it, eat it, and enjoy it by supporting farmers, producers, restaurants, and businesses through educating everyone about the benefits of local. Now you can see why there's a reason why we love the intersection of food and digital so much.