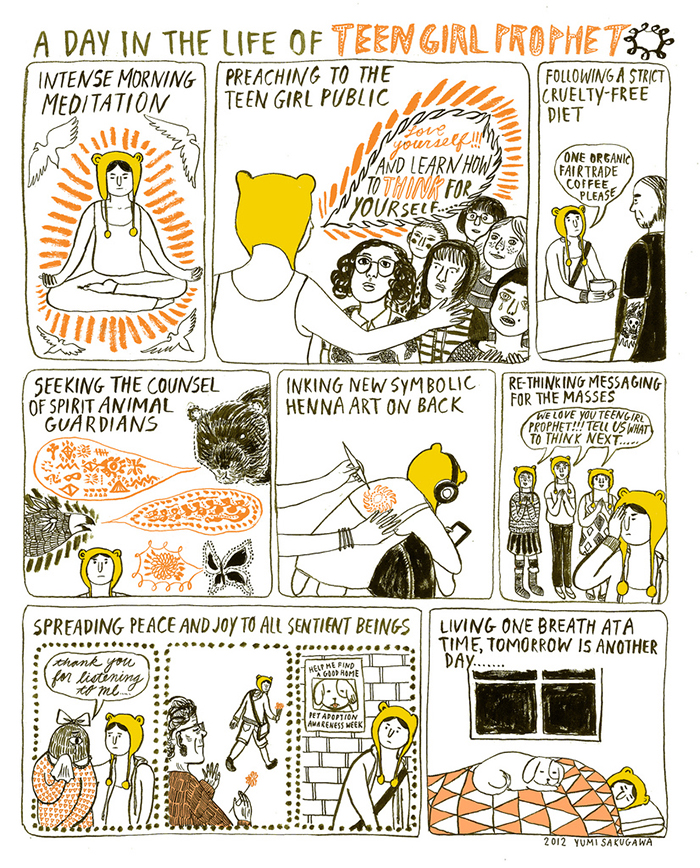 As of late, comics are enjoying greater popularity—and respect from the art world. One of the best side effects of this trend is a wider variety of perspectives: notably, the emergence of a looser style used by illustrators such as Yumi Sakugawa.
This week's badass lady creative is a comic artist/illustrator based in Southern California. Yumi regularly contributes to The Rumpus and Wonderhowto, and her work as been selected as part of Best American Comics' "Notable Comics" list (2012 and 2013). Though her illustration work is cheerful and lovely, her ideas really shine in her comic art.
Some of Yumi's one-page comics: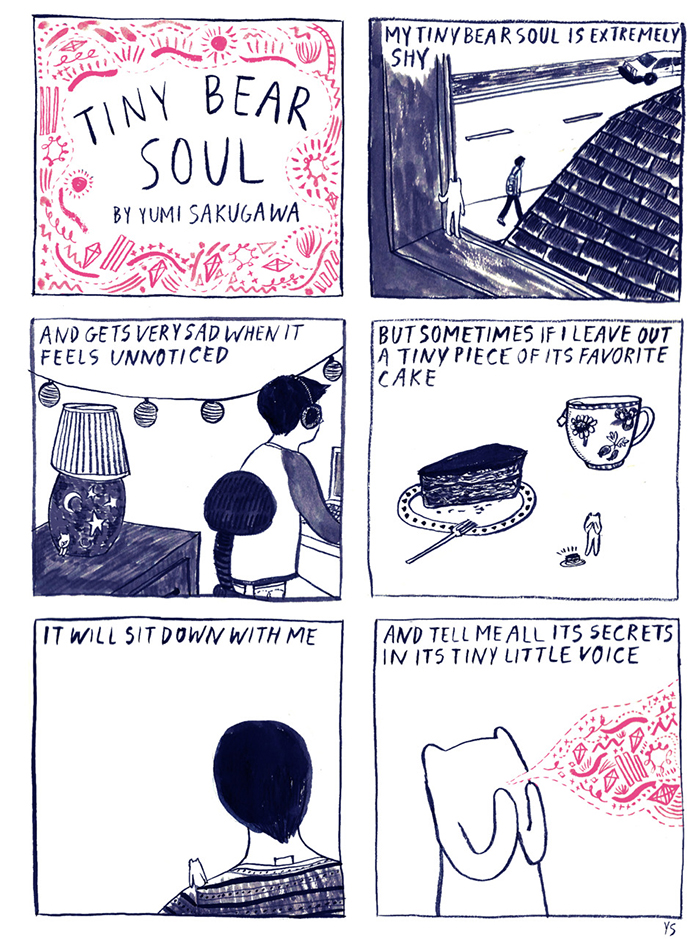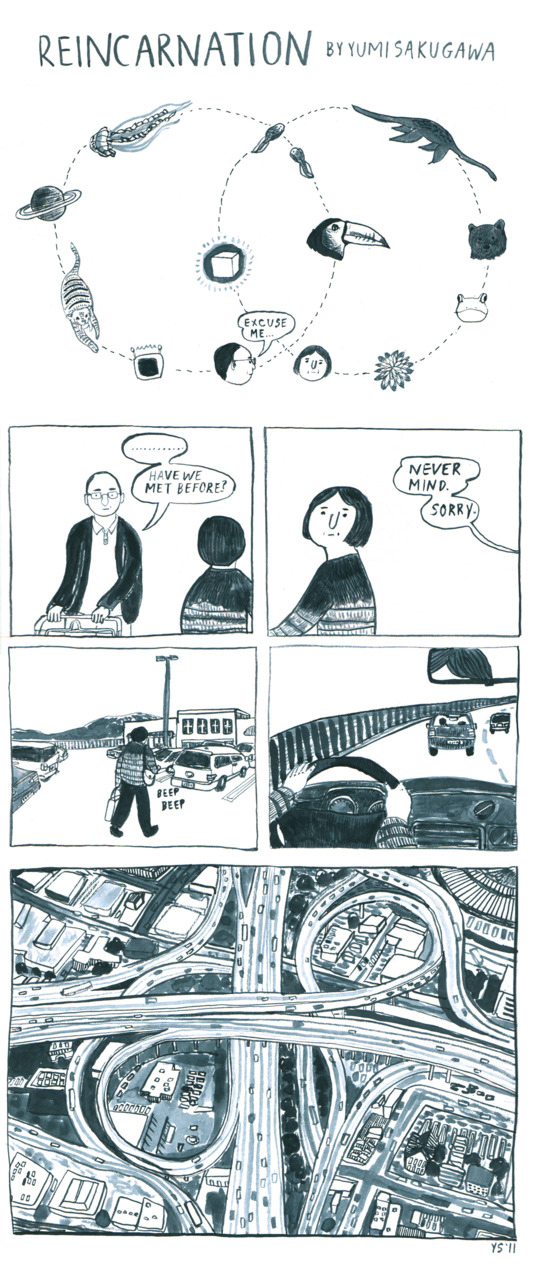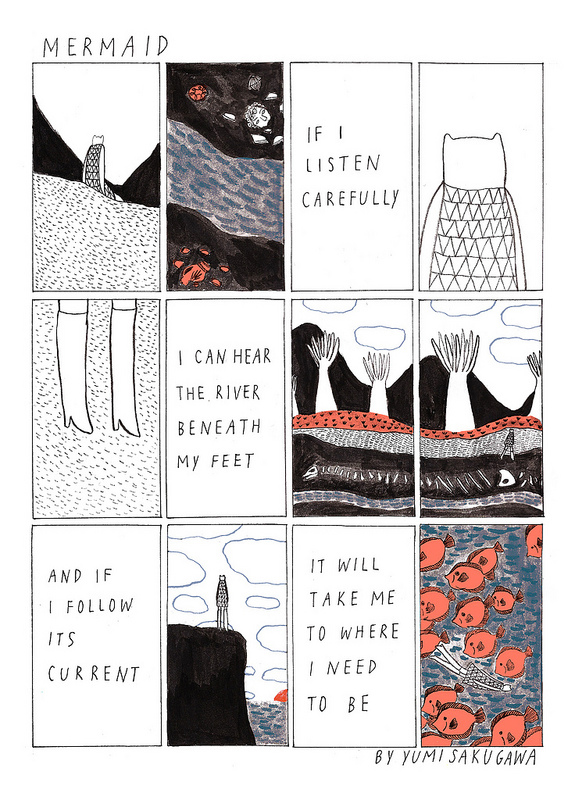 Yumi also draws short-story comics: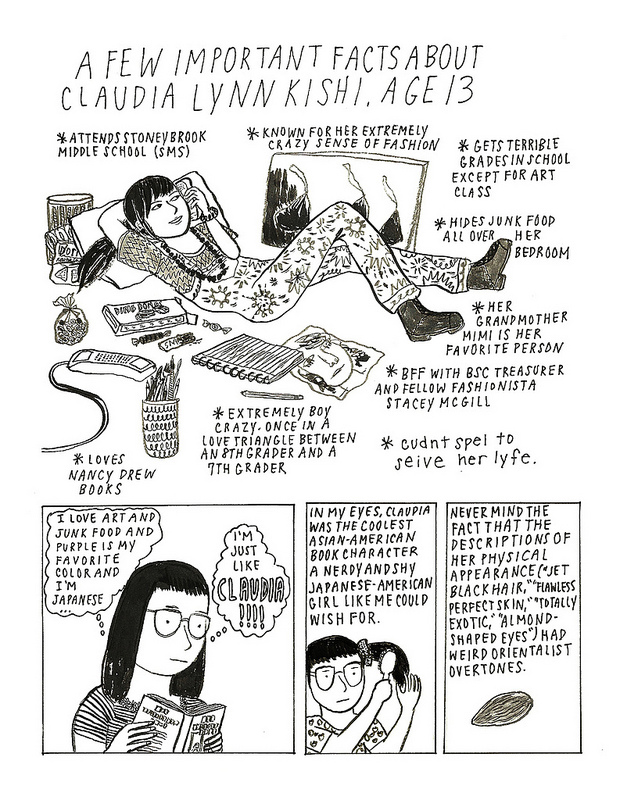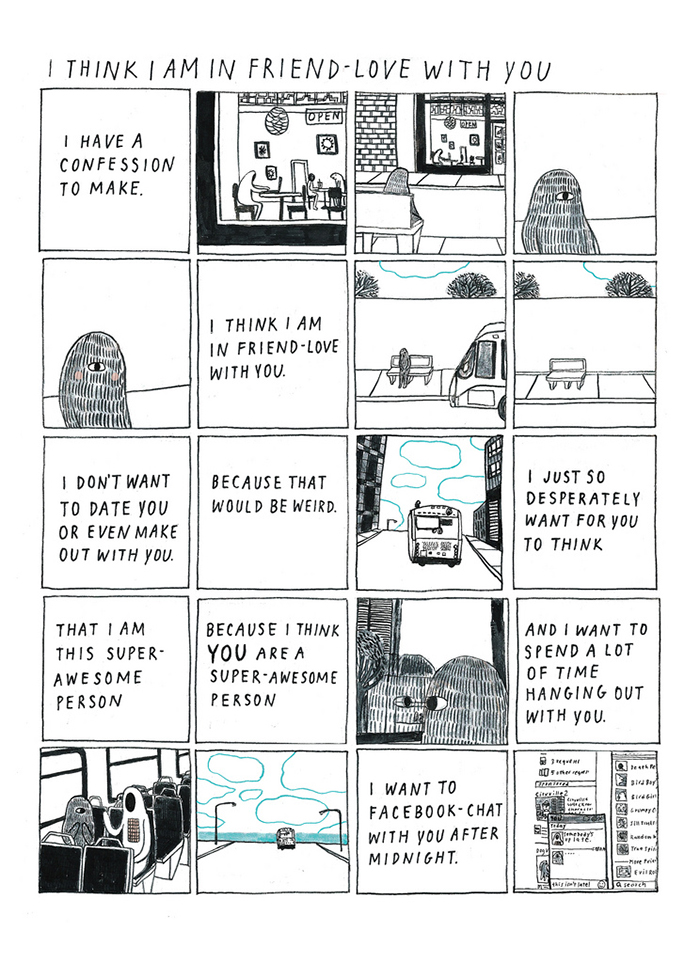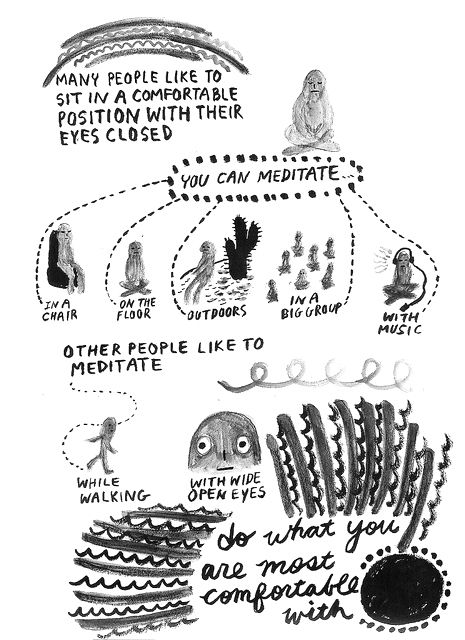 See plenty more on Yumi's portfolio site, or buy her book for someone you friend-love.