Too many blurry shots of food in your Instagram feed? Need something to break up all the selfies? More and more illustrators post works-in-progress to their Instagrams, making for a delightful peek into other people's processes. For more illustration work in your feed, check out these WIP-heavy accounts: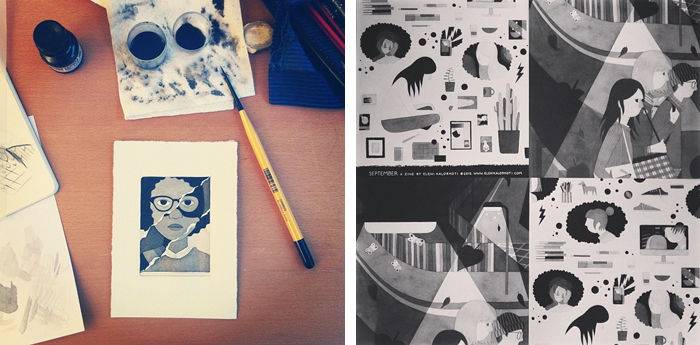 London-based Eleni Kalorkoti (@elenikalorkoti) uses her Instagram account primarily to post progress on her monthly zines. Eleni—who has worked with several publishing companies such as The New York Times and Random House—employs a crisp and graphic style in her watercolor works.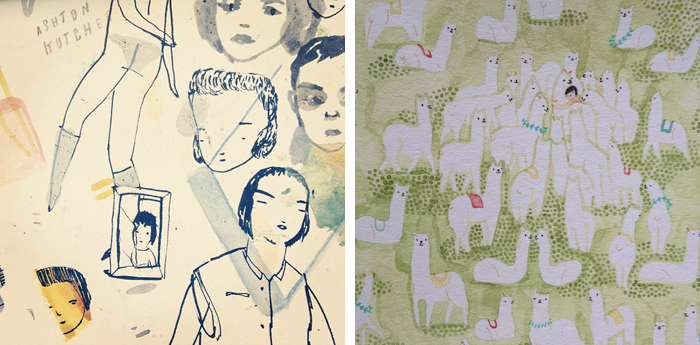 You may know Monica Ramos (@moniiqwa) for her crowded compositions of girls and food; Monica's IG account features more process work in that signature style, plus one-off doodles and the occasional layered sketchbook page. And: viva la Staedtler.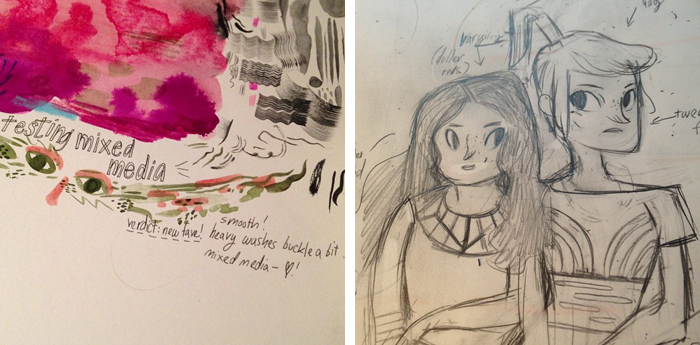 Meg Hunt (@meghuntillo) is a Portland-based illustrator, and it's obvious from how much process work Meg shares—on both IG and Tumblr—that she's also an educator. What I like about Meg's sketches on Instagram is how raw they are; her final pieces are so multi-layered that it's nice to see her quickest drawings.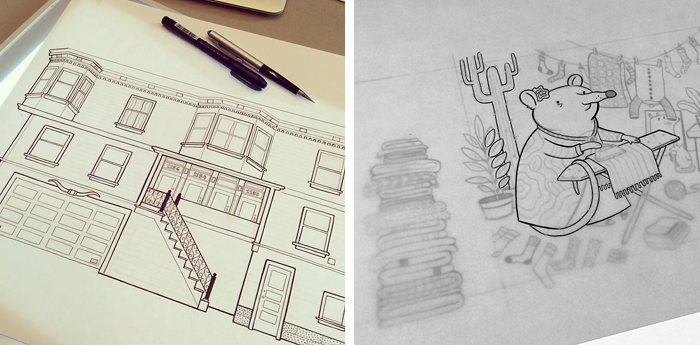 Erica Sirotich (@cuddlefishpress) can draw the cute version of pretty much any animal. Yes, even horses (technically ponies). When not drawing sweet characters for her clients and her shop, Erica shows off the steadiest of hands in her slick inkings of San Francisco buildings.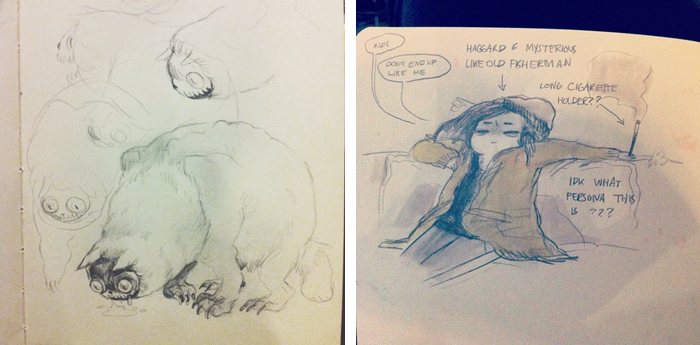 Emily Partridge (@emilypartridge) is a Canadian artist who has recently been working with Adventure Time as a freelance storyboard revisionist. Her sketches are so casual and earnest, and I can imagine her watching cartoons like AT as she draws. Emily's drawn persona—a tiny body perpetually engulfed by wintry clothes—is particularly endearing.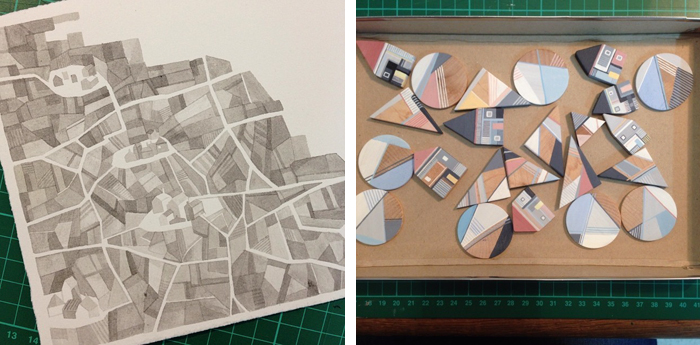 Rosie Walters (@rosiewalters86) is an artist from Edinburgh who shows her sweet, sentimental works in galleries around the UK. Rosie often calls upon pastel palettes and delicate patterning to evoke a sense of home in her drawings. Rosie's Instagram is a mix of her most recent pieces, and the spaces that likely lend some inspiration.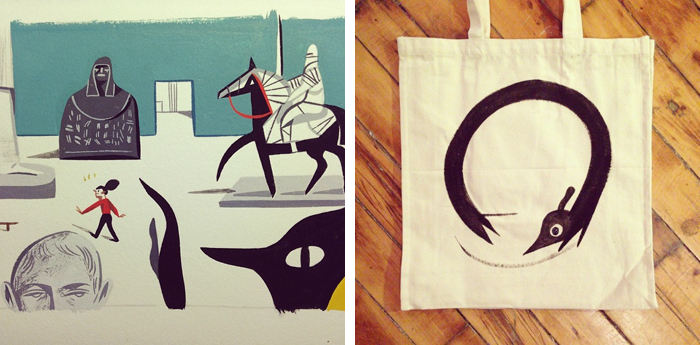 Brooklyn-based illustrator Ping Zhu (@pingszoo) does a lot of quick-turn-around work for clients like The New York Times. When not reveling in a short deadline, Ping doodles a plethora of puppies and posts her personal drawings to Instagram. P.S. I desperately need the weenie tote shown above.