Luvocracy Love is a monthly column that features a handful of the products I've spotted over the past four weeks.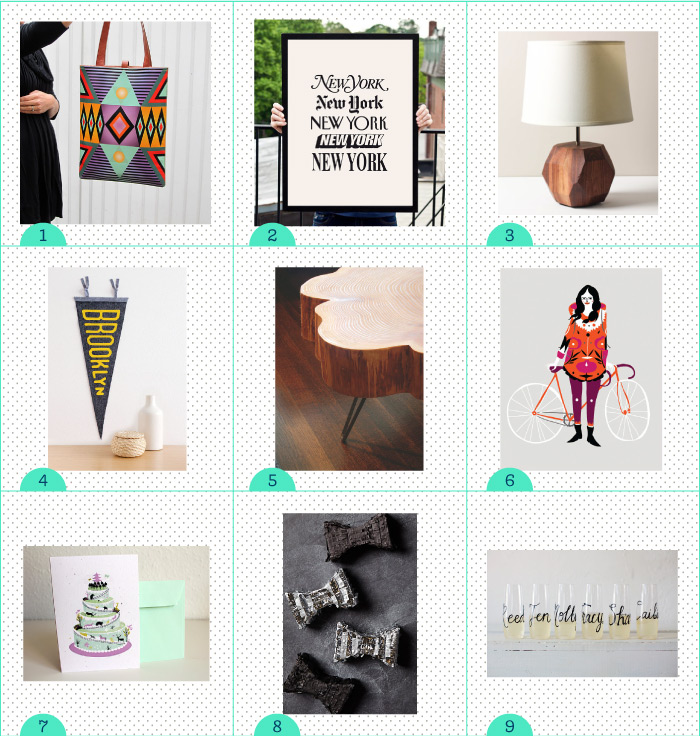 Shop the links: 1. Geometric Print Leather Tote Bag, 2. New York Typographic Wall Art, 3. Wooden Gem Table Lamp 4. Custom Felt Pennant, 5. Live Edge Modern Coffee Table, 6. Bike Girl Print, 7. Cake Mountain Card, 8. Mini Fiesta Piñatas, 9. Personalized Stemless Champagne Flutes.
You can also follow along with all of my picks, which are updated daily, on Pinterest.