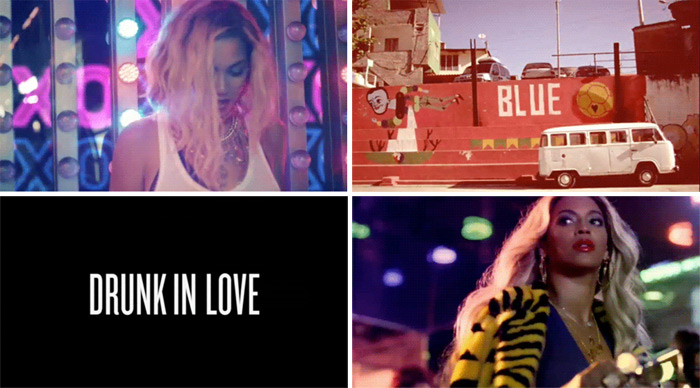 Unless you've been living under a rock, you've probably heard about Beyoncé's recent surprise album release. I haven't actually not listened at all, but I have enjoyed the lovely title cards from the videos. Vulture compiled them all in GIF format right here.
A proposed redesign I can definitely get behind: Ticketmaster tickets. The proposal is very well researched and considered—give it a read on Medium.
Young creatives (aged 16–25) are invited to inspire the world to live a more sustainable life through a poster contest for Earth Hour 2014. The contest is the result of a collaboration between Do the Green Thing, WWF-UK  and Pentagram Design. More info can be found right here.
Check out this interview with Nick Sambrato, from my fave print shop Mama's Sauce and Fiction, over on Creative Mornings.
Yule Log 2.0 features the classic winter yule log video reimagined by contemporary artists and designers from around the world.
Do These Identical Twins Look The Same To You?
The coolest cubicles in the world. Wow.
The official poster for Wes Anderson's new film, The Grand Budapest Hotel, has been released.
A few good reads: 34 Things I've Learned in Life that I Want to Tell My Daughter by Jen Myers, Non-Creepy Networking: Party Etiquette by Jessica Hische and War on Spec by Happy Cog.