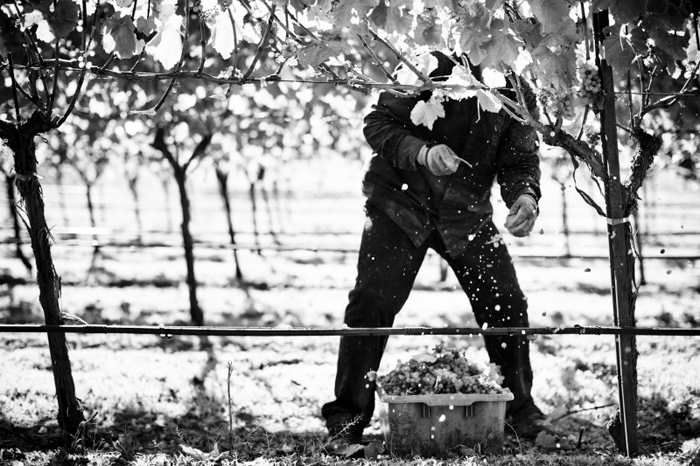 Among the most interesting creatives to watch are those who are not bound by title, but compelled to make earnest and important work in whichever form it may take.
Smriti Keshari is one of those who is guided by the story. Most frequently, that looks like photography, writing, and producing films such as Food Chains, a feature-length documentary making its American debut at Tribeca Film Festival this Saturday.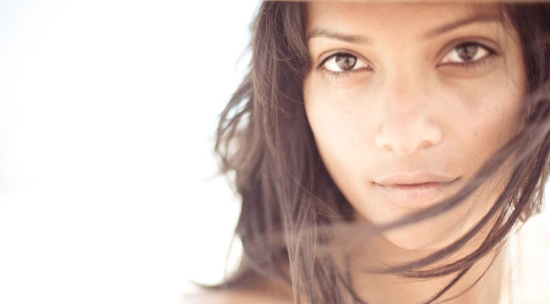 For The Thrill of It
Moving around a lot as a kid tends to create two different kinds of people: guarded, reserved types, and gregarious, adventure-seeking types. Smriti, who spent portions of her childhood in India and Puerto Rico, has adopted the more cosmopolitan worldview and continued to travel the world.
Smriti's jet-setting found her in Australia, where she was enamored by the collective energy of the Australia/Uruguay 2005 World Cup qualifying match. "Sports and the outdoor adventure world have a remarkable way of bringing people together", she says. "At the center it's a personal pursuit, yet the stories of history, struggle, perseverance, and victory are what connect us."
Smriti joined ESPN's brand development team, where she worked on multi-media campaigns for Original Content: the X Games and ESPN Films. There and in other sports programming, her motivation has been to give context to the high-profile moments and behind-the-scenes stories.
Surfing is the sport closest to Smriti's heart. Besides her endless pursuit to catch the waves, she has produced surfing films such as Surfing 28 States: India. This six-part program for Outside Television follows two Australians in their attempts to surf all 28 states of India—many of which are landlocked.
Food Chains
Surfing also led to Smriti's role as producer in Food Chains, a documentary which examines social injustices impacting American farmworkers. One of Smriti's good surfer/film-maker friends, Sanjay Rawal, was driving through back roads in Florida after attending an agriculture conference. This visit took Sanjay through large commercial farms, as farmworkers were beginning their day. He realized how little he knew about the workers in the food equation. He and Smriti thought it was odd that consumers are so concerned about the ethics of their food, yet so uninformed about the people who are picking that food and the conditions they face.
People are unaware of the plight of American farmworkers, who face verbal, physical, and sexual abuse; forced labor for little or no pay; and exhausting 10–12 hour workdays. And modern day slavery it is—"labor" is bought and sold right in the United States. In a particularly harrowing case, a group of farmworkers in Immokalee, Florida, were detained in the back of a U-Haul between days on the field.
Even those who are free to go home at night don't have it easy: they rise at 4:30 in the morning, walk the kids to the babysitters' house a half-hour away, ride the bus 1–2 hours away to the farm, work for 10–12 hours, ride the bus back home, then care for their families. They maintain an exhausting schedule to be paid too-low wages based on how much produce they can pick.
Meanwhile, grocery store chains are earning more than the staggering profits of tech and investment companies. Krogers' annual gross revenue, for example, is higher than Microsoft's. Says Smriti, "modern-day slavery comes from an imbalance of power in agriculture. It is driven by the pricing structure controlled by the buyers of food that leaves farmworkers so desperate for work and wages that they're vulnerable to extreme exploitation."
That's the bleak reality Sanjay, Smriti, and their small group of film-makers found as they dug into the issue. Their cross-continental interviews also yielded hope, however, as source after source pointed to the Coalition of Immokalee Workers.
The CIW, for short, is a "worker-based human rights organization internationally recognized for its achievements in the fields of corporate social responsibility, community organizing, and sustainable food". They're known for their fight for fare wages and working conditions in the Florida tomato industry.
What makes the CIW special, Smriti says, is that they have figured out who the key players are and know how to leverage consumer power in order to inspire real progress. In a move she called "genius", the CIW simultaneously increased outreach to college kids and pressured Taco Bell to pay fair prices for tomatoes. The CIW's victories are many: Yum Brands, McDonald's, Burger King, Subway, Whole Foods Market, Bon Appetit Management Company, Compass Group, Aramark, Sodexo, Trader Joe's, Chipotle, and even Walmart have agreed to ethical guidelines outlined by the Fair Food Program.
These are vastly important topics to cover, so I was curious: how do you prevent your assumptions from inappropriately influencing a documentary? "Hire a good editor", Smriti says, noting that film-makers don't know exactly what story they have until the editing phase, when all the disparate pieces fall in place. Smriti also stresses the importance of allowing all sides of the story to speak for themselves.
So, what do you do?
When acting as a producer, Smriti's job is to bring all the elements of film-making together. As one can imagine, the smaller the film, the more hats you wear. For Food Chains, that meant "everything from shooting to interviewing to coordinating/scheduling/hiring cast, crew, sales agents, partners, to fundraising, to making sure we're having fun!"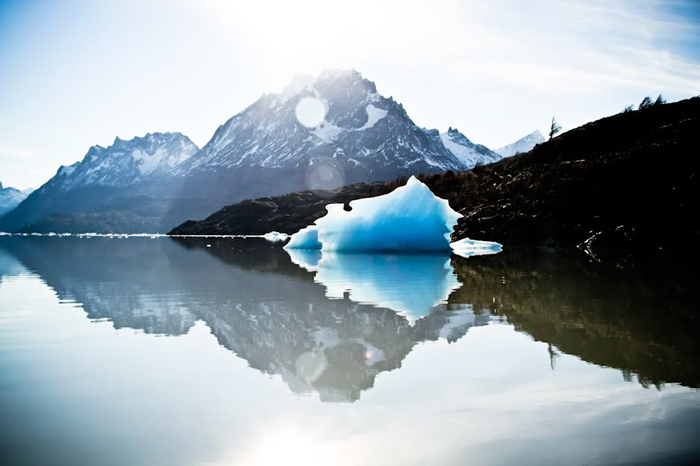 Following the screening at Tribeca—Food Chains first premiered at the prestigious Berlin International Film Festival—Smriti will focus on outreach before the film shows in public theaters this Fall. She's also working on an app (Abstraction) that examines the intersection between music and visuals. When asked what else she'd like to get into this year, Smriti is looking forward to directing—and of course, more surfing!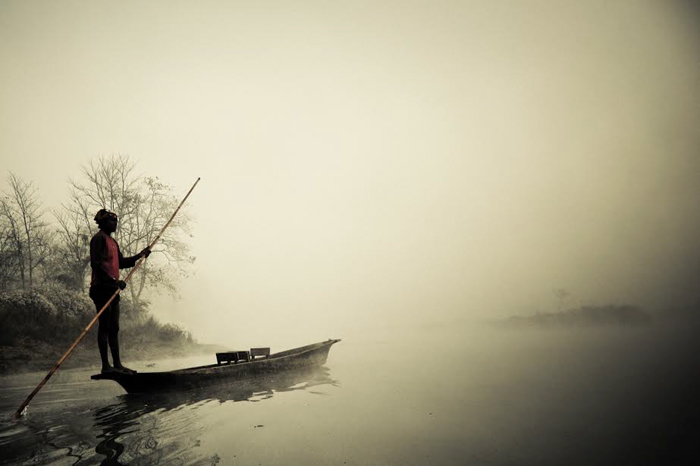 Though she has a multi-faceted career now, it wasn't always clear to Smriti that fluidity was a possibility. The bios of those she admired read so neatly that Smriti felt immense pressure to plan out her trajectory. Her advice now would be not to "chase the bio". She advocates focusing on what you want to do right now, and that you don't necessarily need a clear-cut title in order to get work. "Having a high quality of work across disciplines opens up opportunities because what speaks to people is your approach and how the themes and links manifest." Confidence in the quality of your work? That, my friends, is badass.
Learn More
Take Action
If you buy your food from groceries, shop at stores participating in the Fair Foods Program, such as Trader Joe's and Whole Foods.
Recognize that your neighborhood store is likely part of a powerful chain. Appeal to groceries with written letters, emails, and petitions.
Spread the word!
Badass Lady Creatives inspiring Smriti lately: