Look, we all go through it: our punk-rocker, rebellious stage. For me, I fell in love with punk rock in junior high. The grunge look, the heavy guitar distortion, you know the drill.
And if you're on the look for some edgy and unique fonts to give your work some extra attitude, then punk fonts are for you.
In this article, I'll share my favorite punk fonts plus tips for using them authentically. Whether you need a grungy font for album art, an edgy type for t-shirt designs, or just want to give your graphics a cool underground vibe, these punk fonts will help you rock on.
My 30 Favorite Punk Fonts Right Now
Ready to get started? Here are my favorite punk and grunge fonts for amping up designs with total punk rock appeal.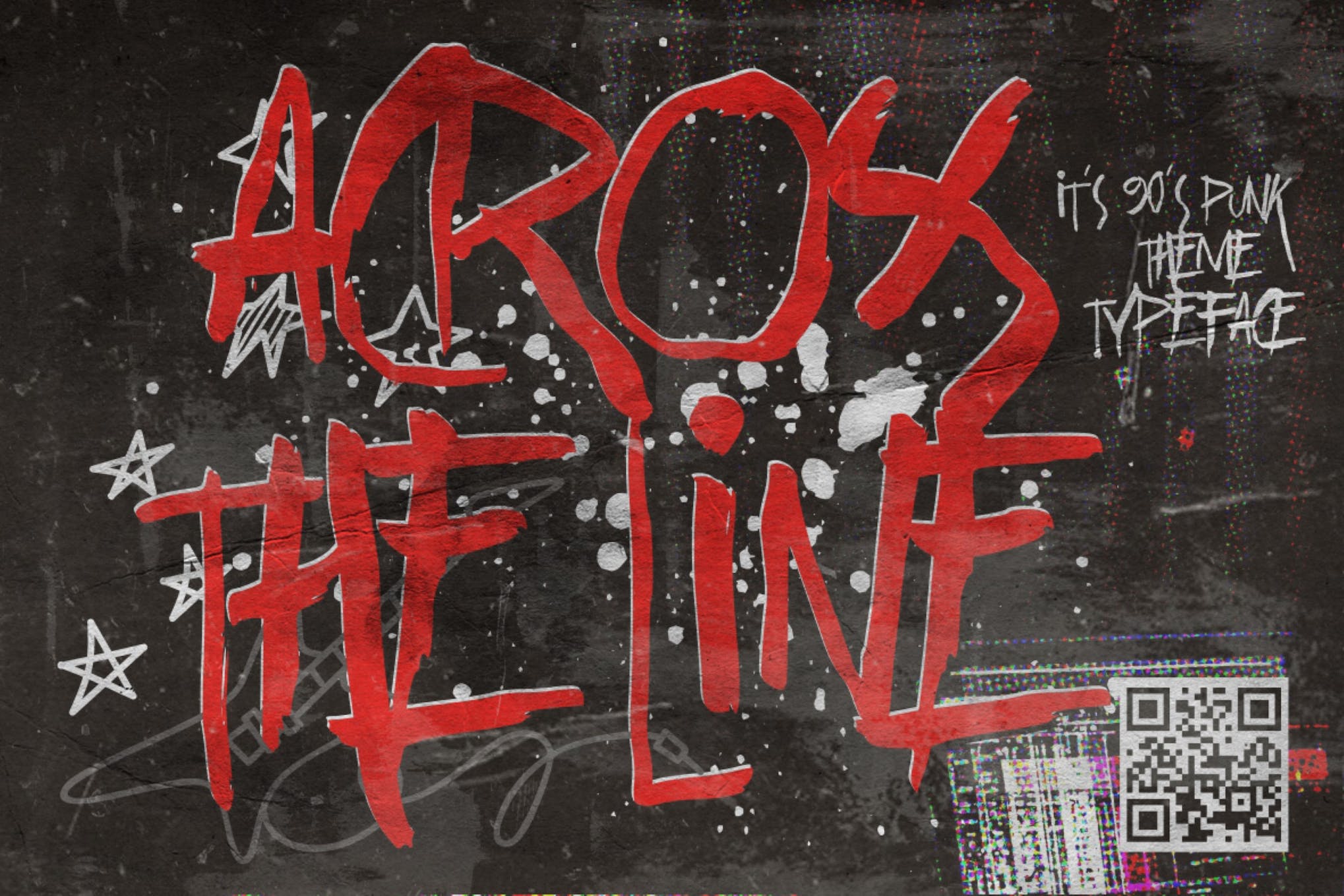 I love the edgy, rebellious vibe of Across the Line. Its trashy aesthetics are inspired by punk music and street culture, making it perfect for posters, t-shirts, and other designs needing attitude.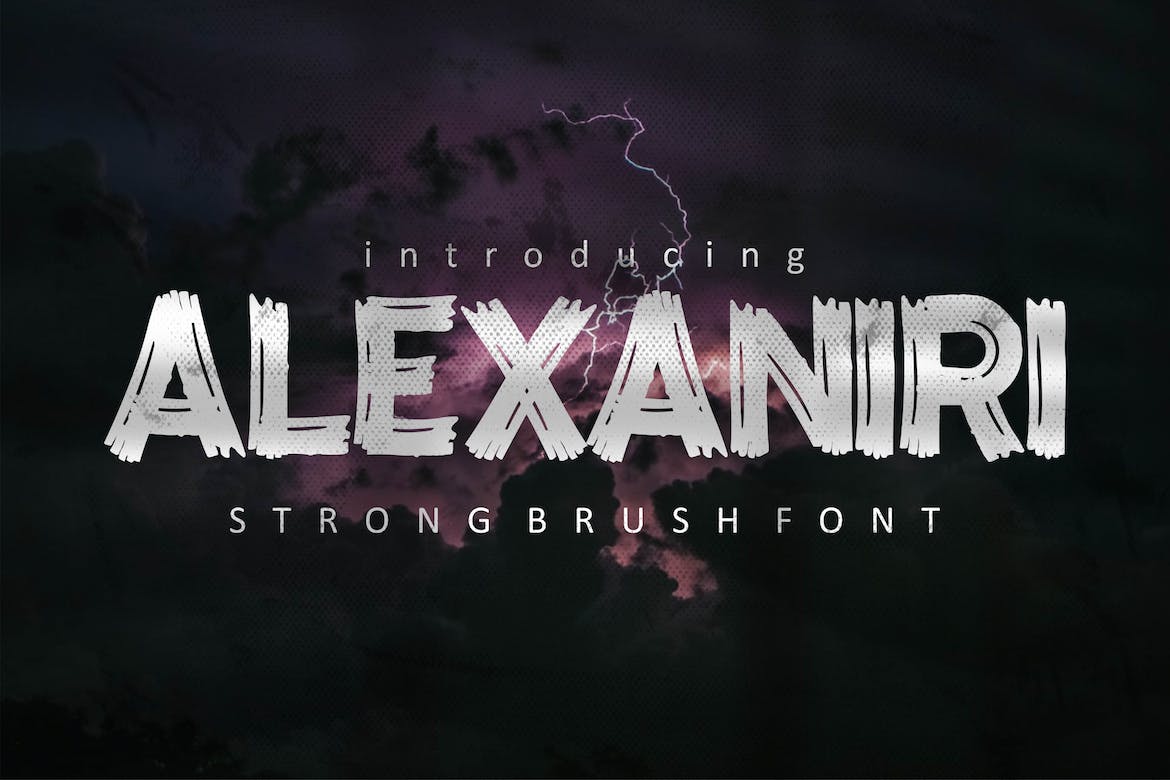 Alexaniri's rough, hand-drawn style has tons of punk attitude. I love using it for logos, quotes, and other designs needing a bold edge.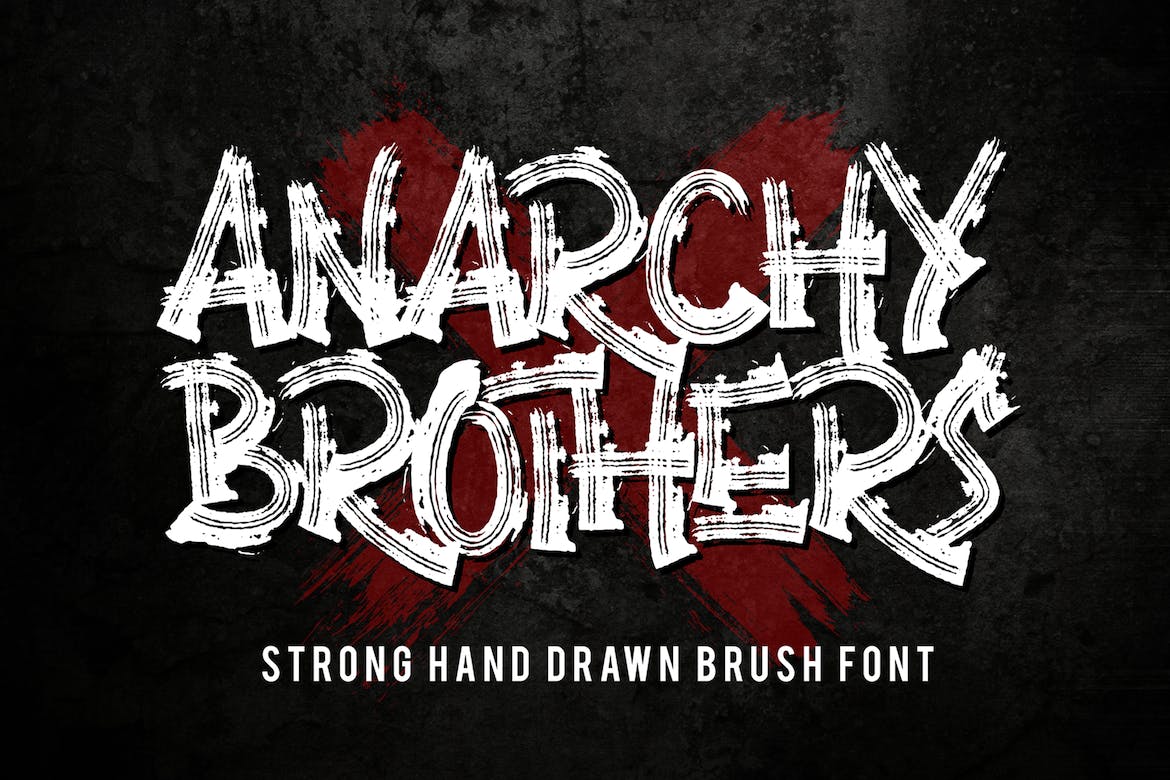 The hand-drawn style of Anarchy Brothers brings an edgy, urban vibe. It's a great punk font for logos, packaging, and t-shirts.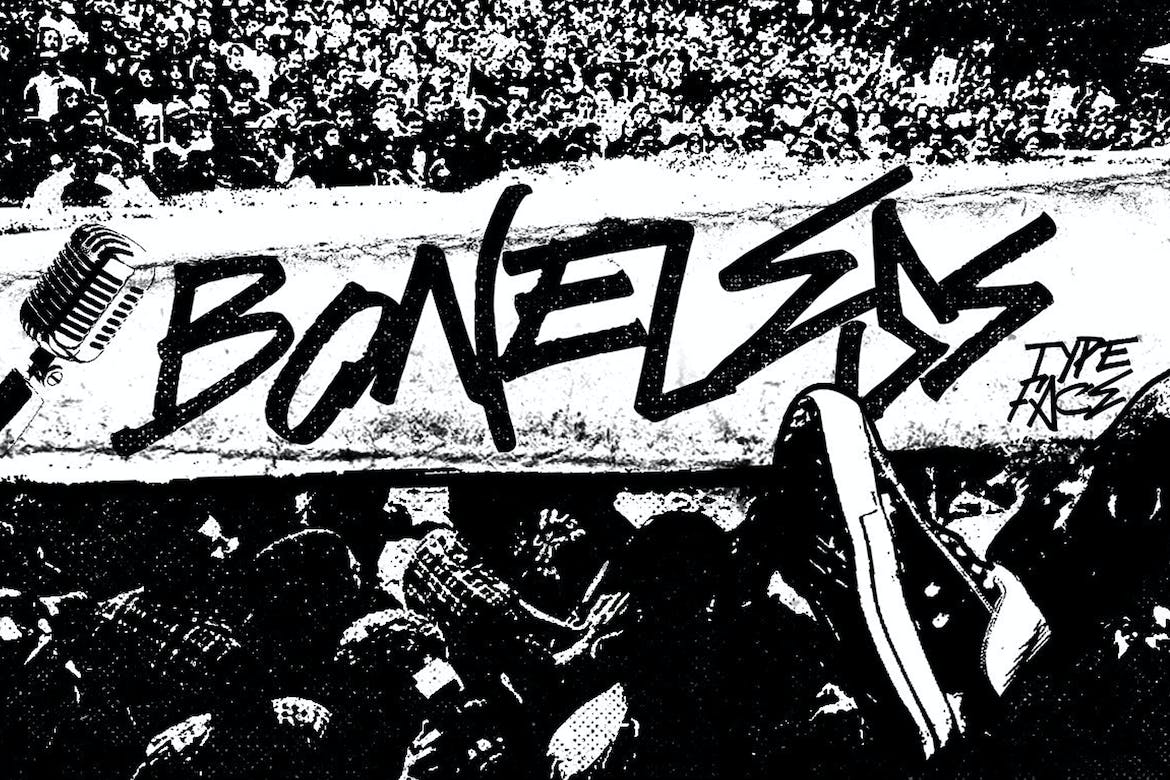 Inspired by punk rock posters, Boneless has a grungy, imperfect style that's perfect for band merch and album art.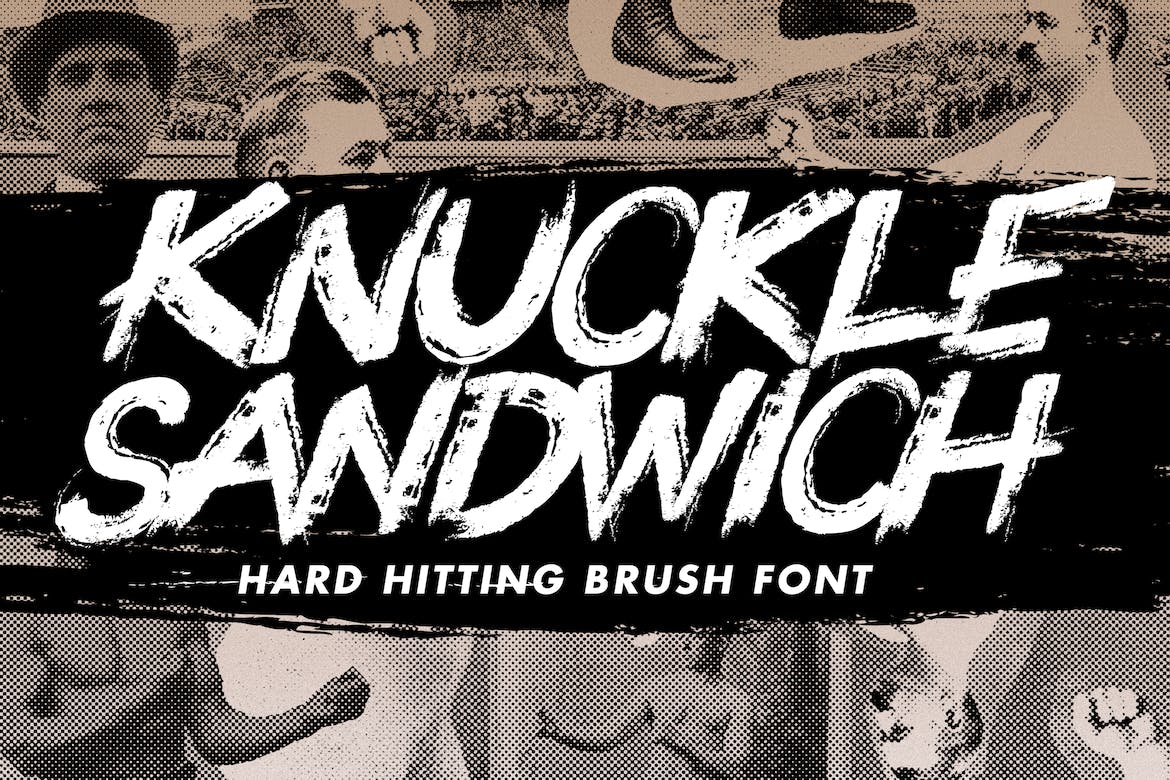 Knuckle Sandwich's rough, edgy strokes make this punk font perfect for t-shirts, album covers, and designs needing attitude.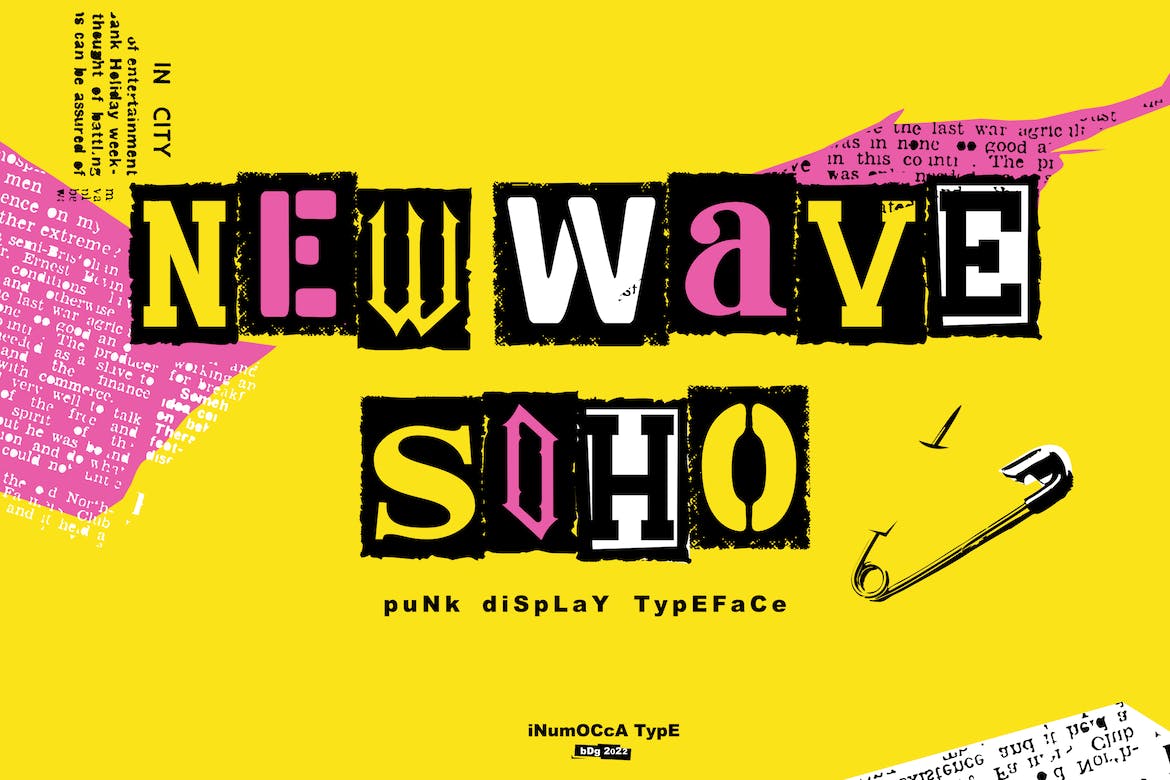 Channeling 70's punk rock posters, New Wave Soho is bold, energetic, and perfect for band merch.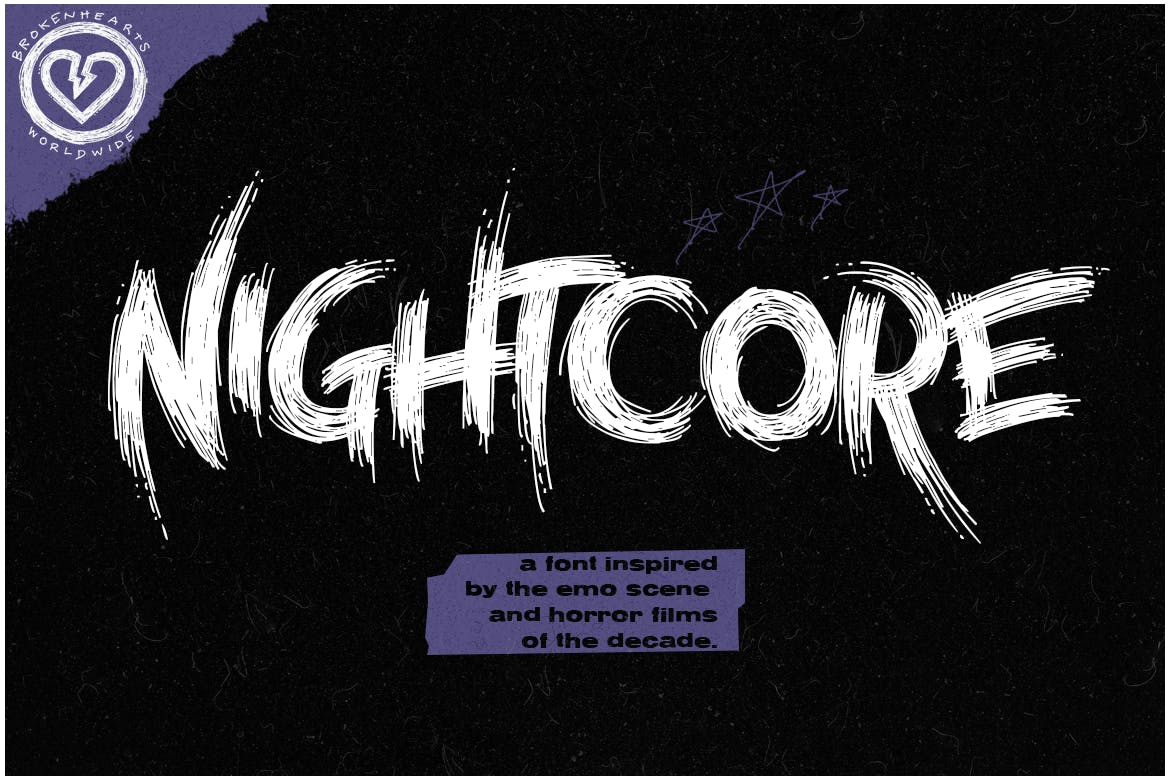 Inspired by 2000s emo and horror movies, Nightcore has an aggressive, edgy style perfect for band logos and metal album covers.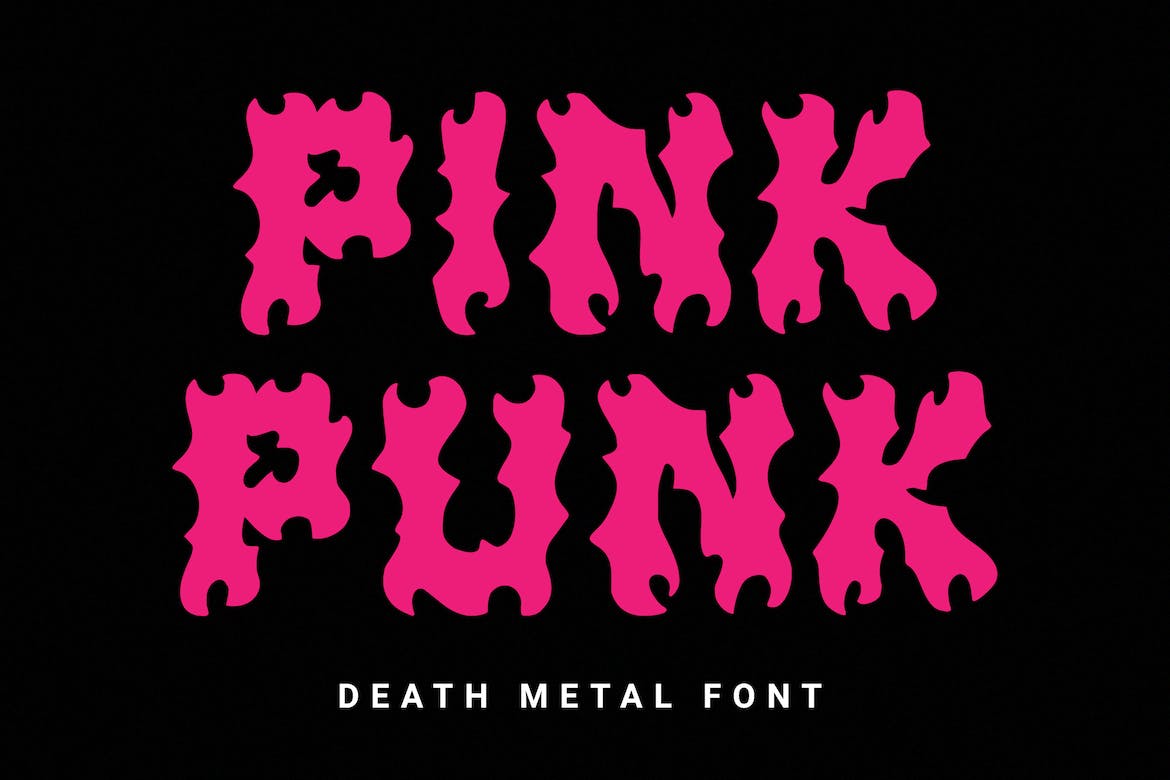 The loud, fierce style of Pink Punk captures that intense death metal aesthetic perfectly for logos and covers.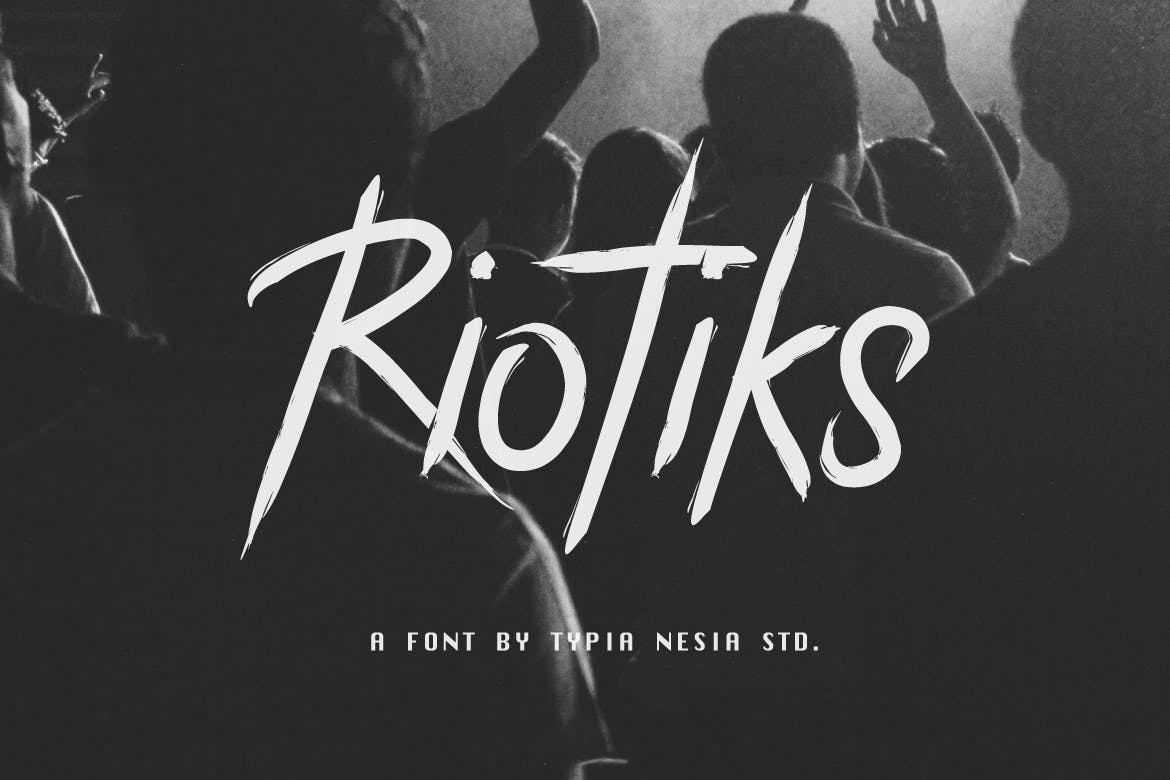 The gritty brush style of Riotiks captures that punk rock attitude. Perfect for band merch and edgy t-shirt designs.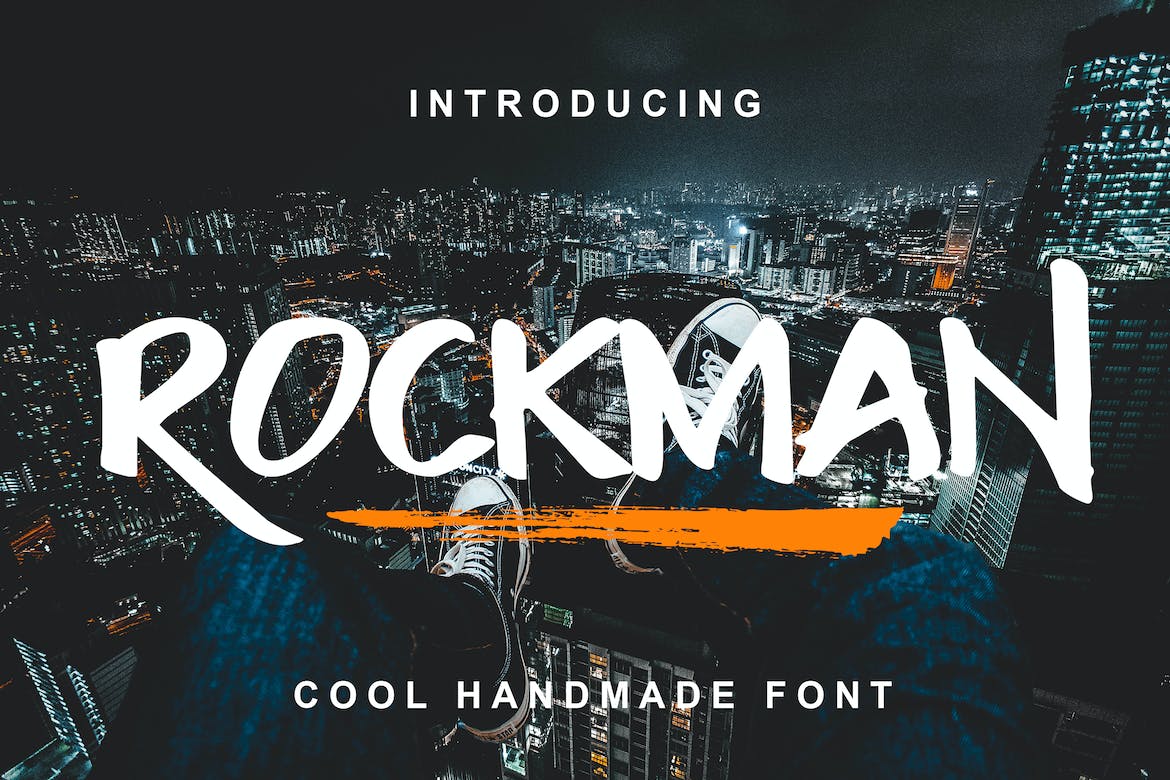 With its cool, playful lettering, Rockman is my go-to punk font for band logos and quotes.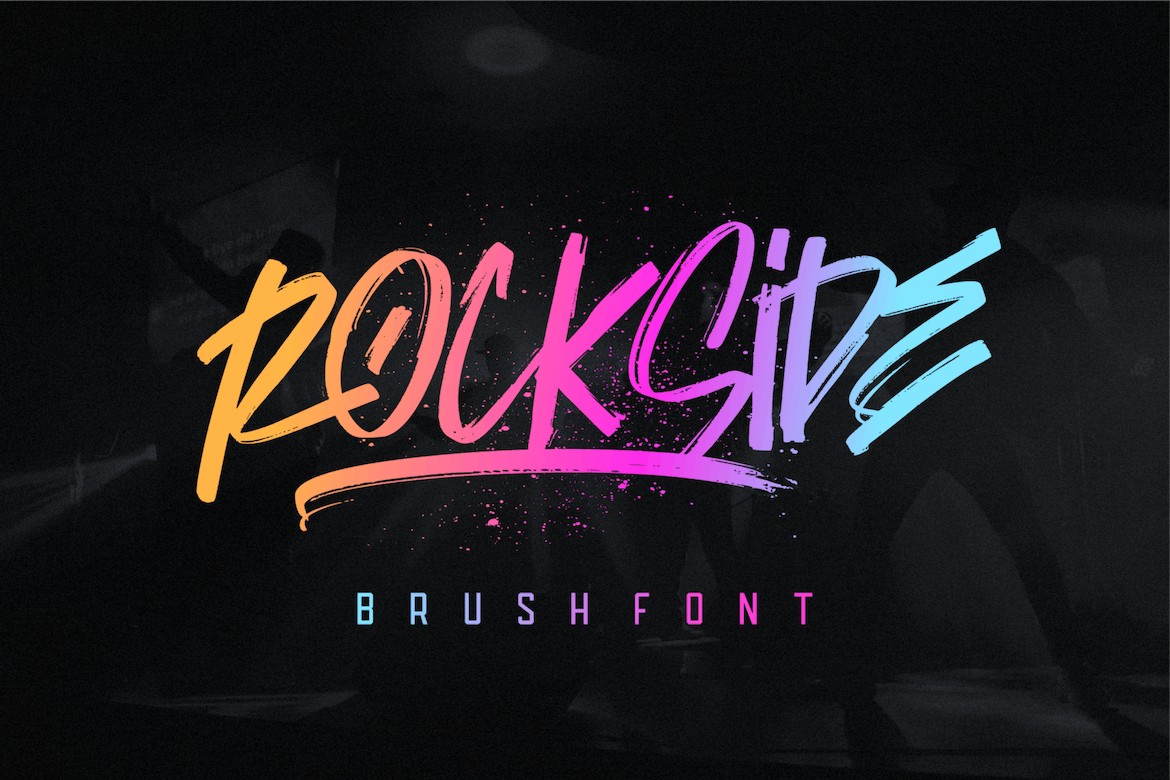 I love that Rockside's grungy brush texture captures that rebellious punk spirit. Perfect for edgy apparel and logos.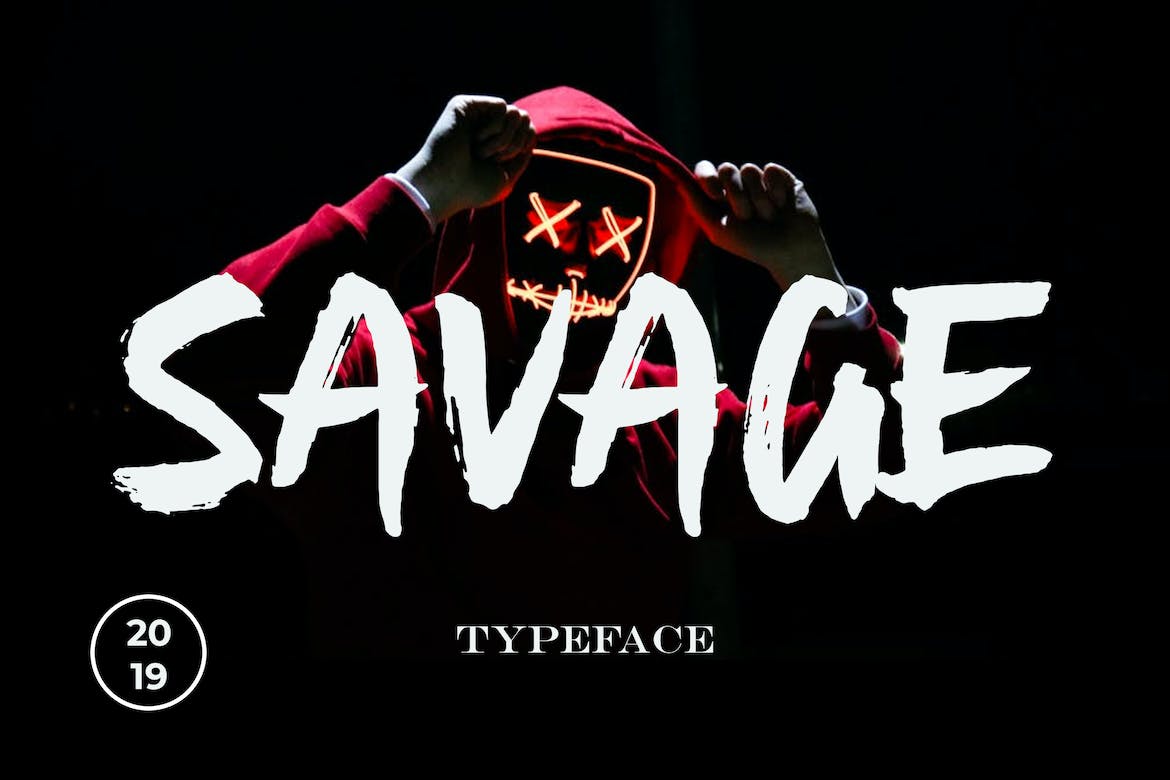 With its edgy urban style, Savage is a versatile punk font great for logos, packaging, and display text.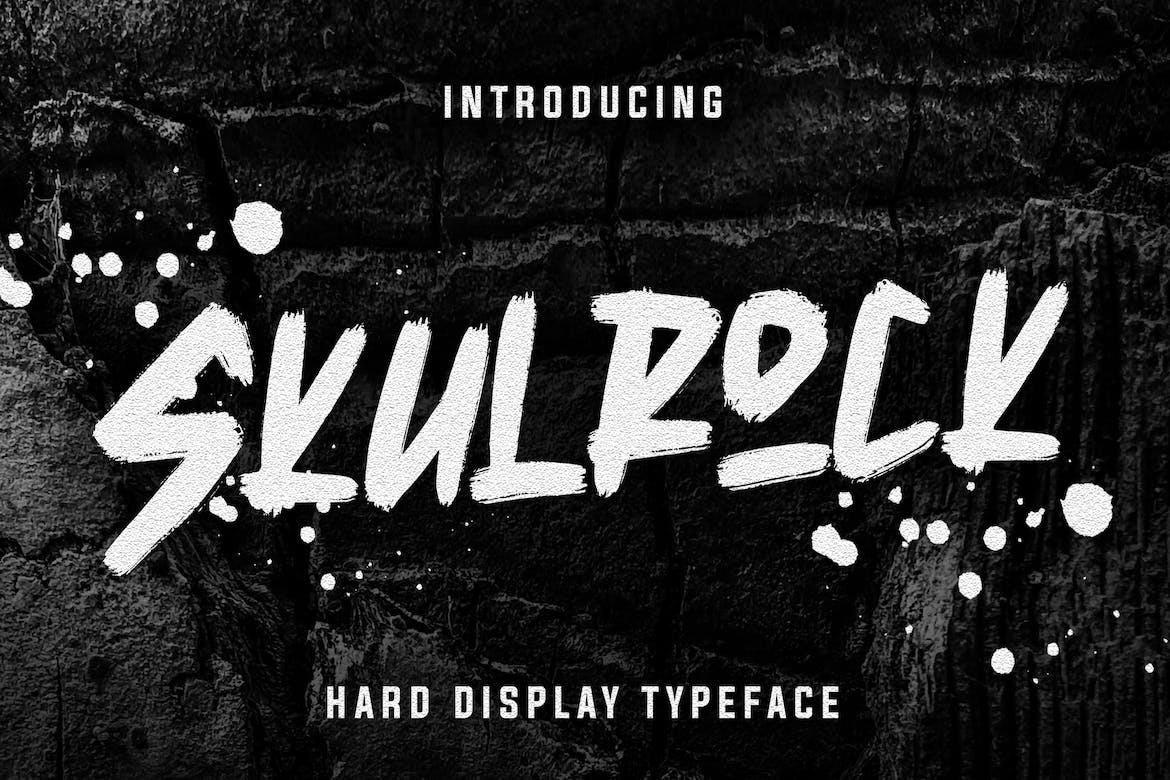 For a bold punk rock style, I love using Skulrock for music posters, merch, and signage.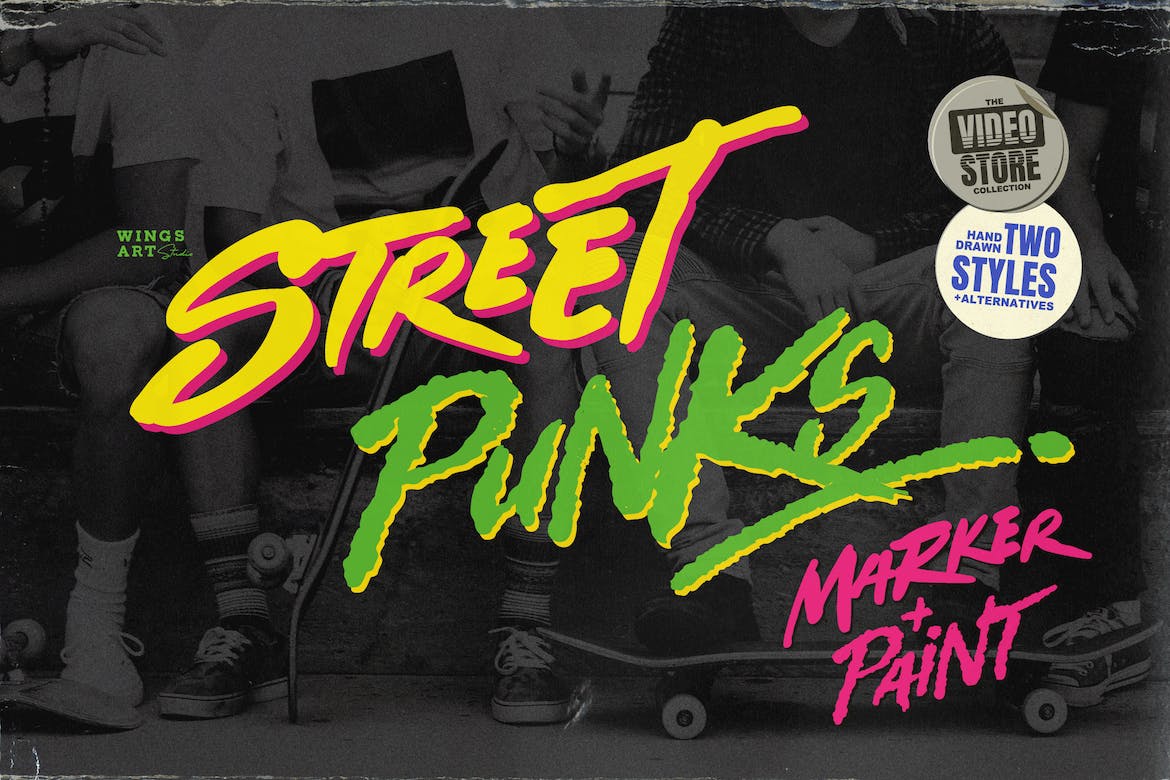 The graffiti style and urban edge of Street Punks make it an awesome punk font for apparel and stickers.
With its 80's VHS style, Zombie Punks is an awesome grungy font for movie posters, book covers, and album art.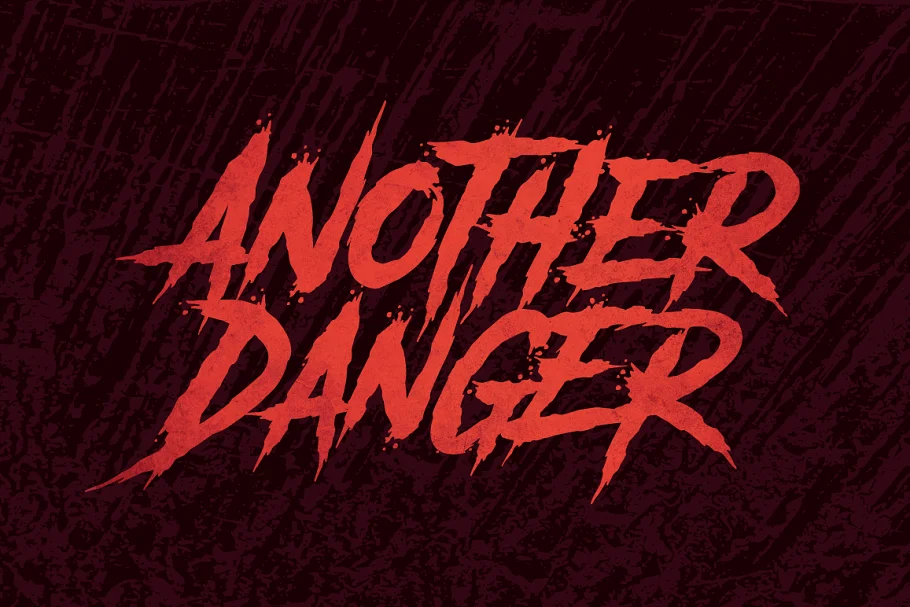 I love the splattered, chaotic style of Another Danger. It's perfect for adding a creepy, hardcore vibe to designs.
The bold, metal-inspired letterforms of Big Fish DD make it an awesome punk rock font for band logos and merch.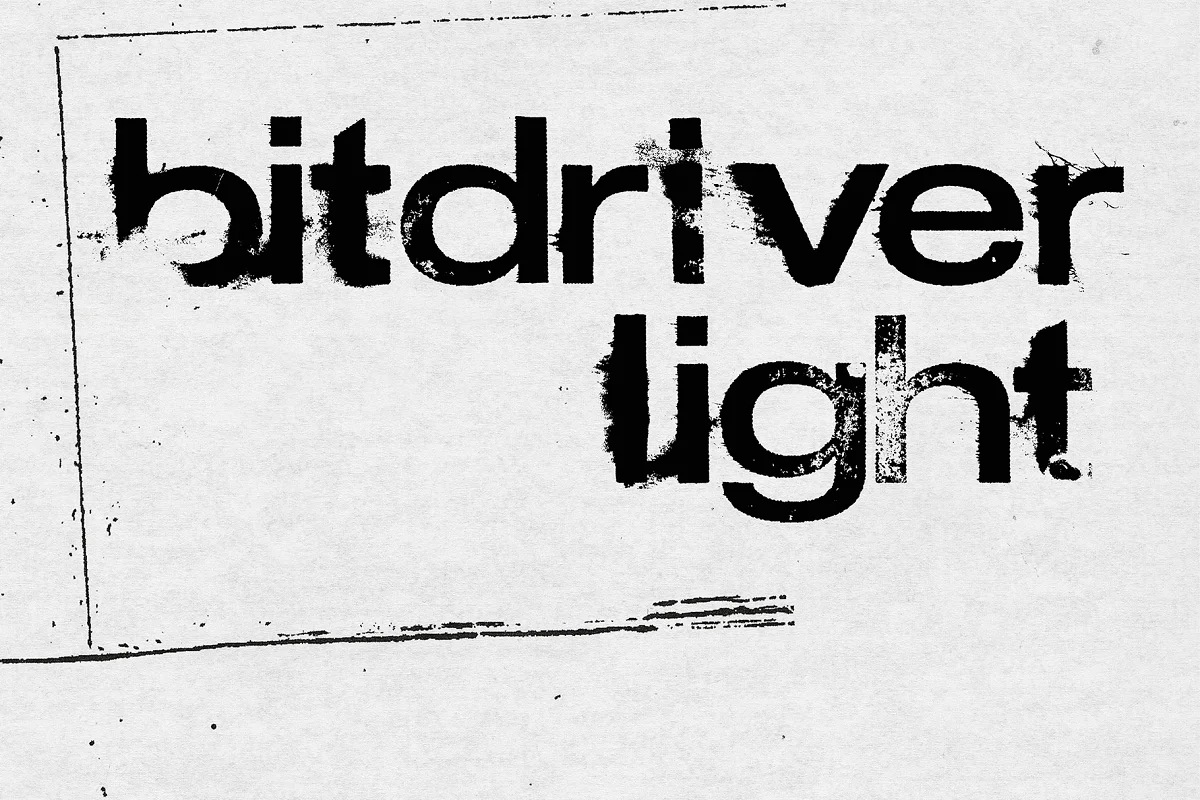 The handmade bitmap style of Bitdriver Light is perfect for adding an authentic 90's grunge vibe to designs.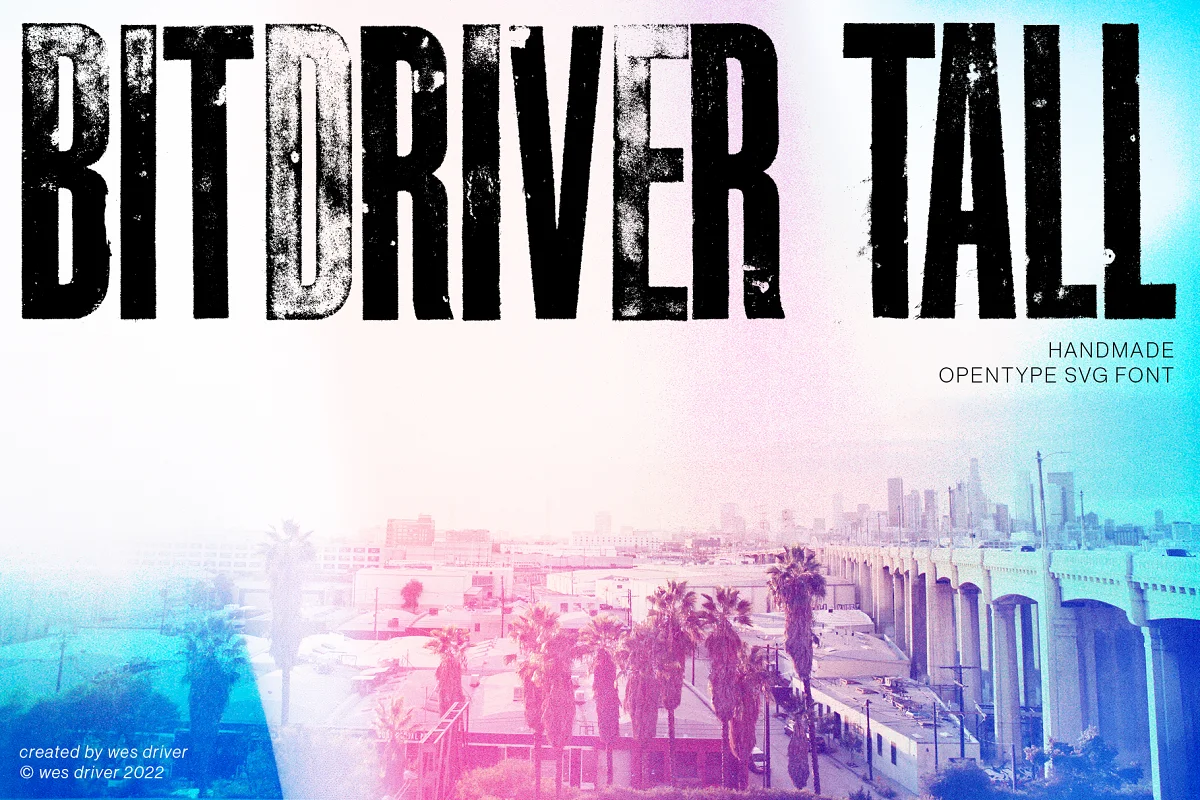 I love using Bitdriver TALL when I need a font with realistic 90's grunge appeal for that punk rock look.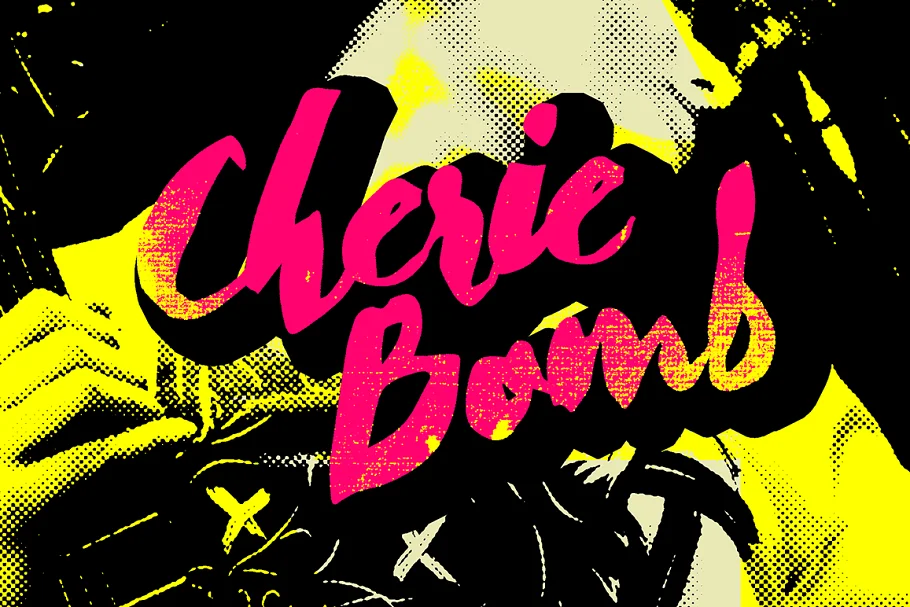 With its punk rock attitude balanced with heart, Cherie Bomb is great for band merch and gig posters.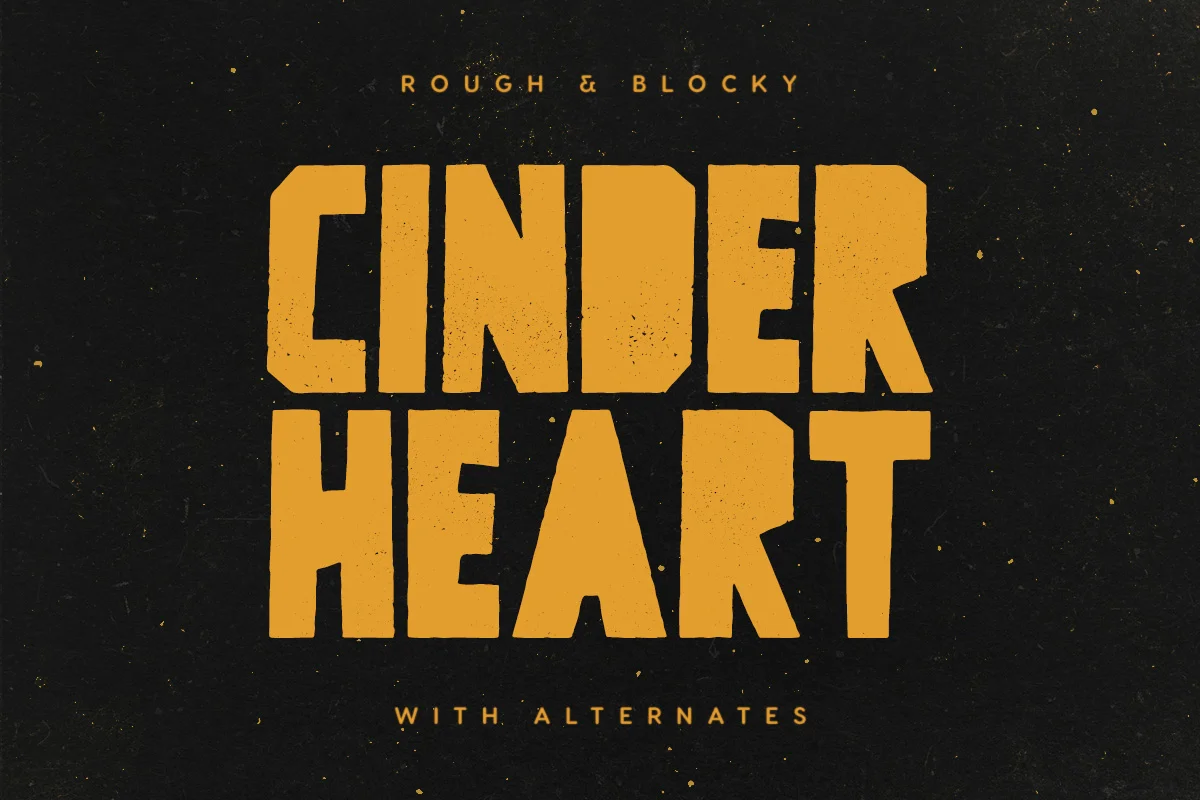 I love how Cinderheart's rough, grungy texture pairs with blocky shapes for bold punk appeal.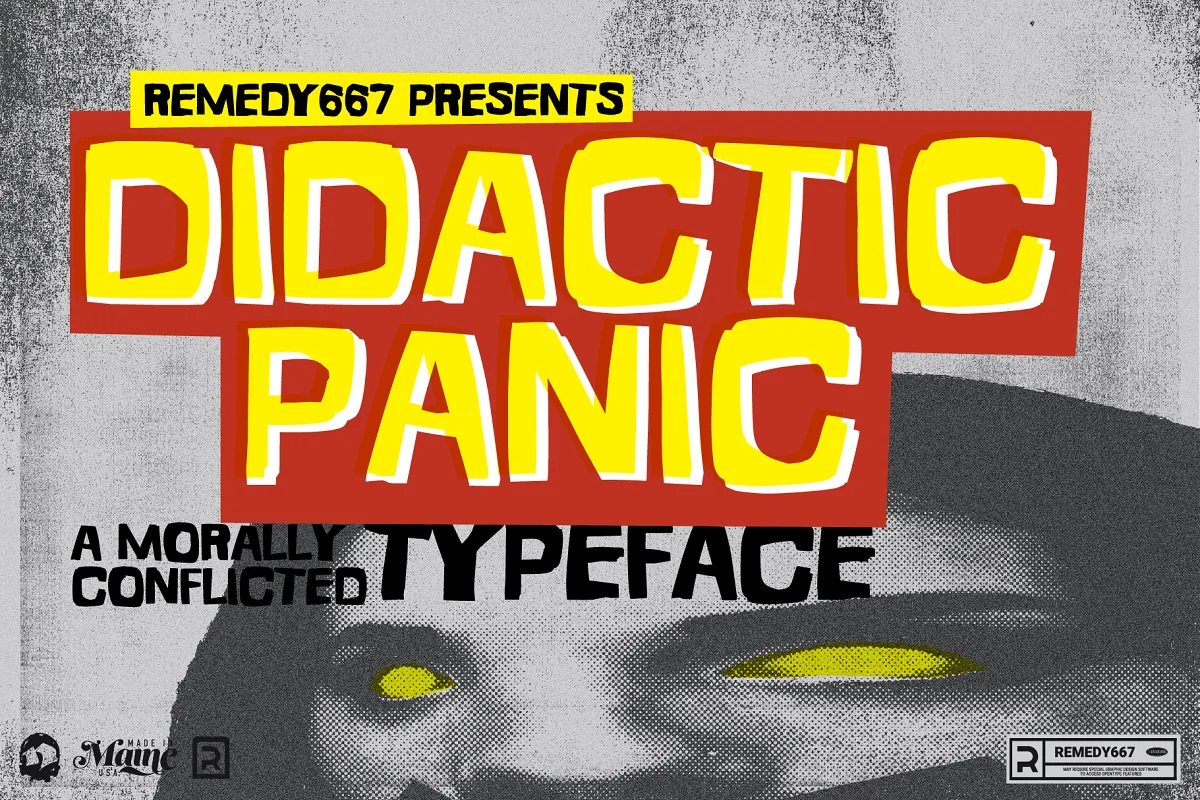 The chunky, handmade letterforms of Didactic Panic are perfect when you want to break design rules with punk attitude.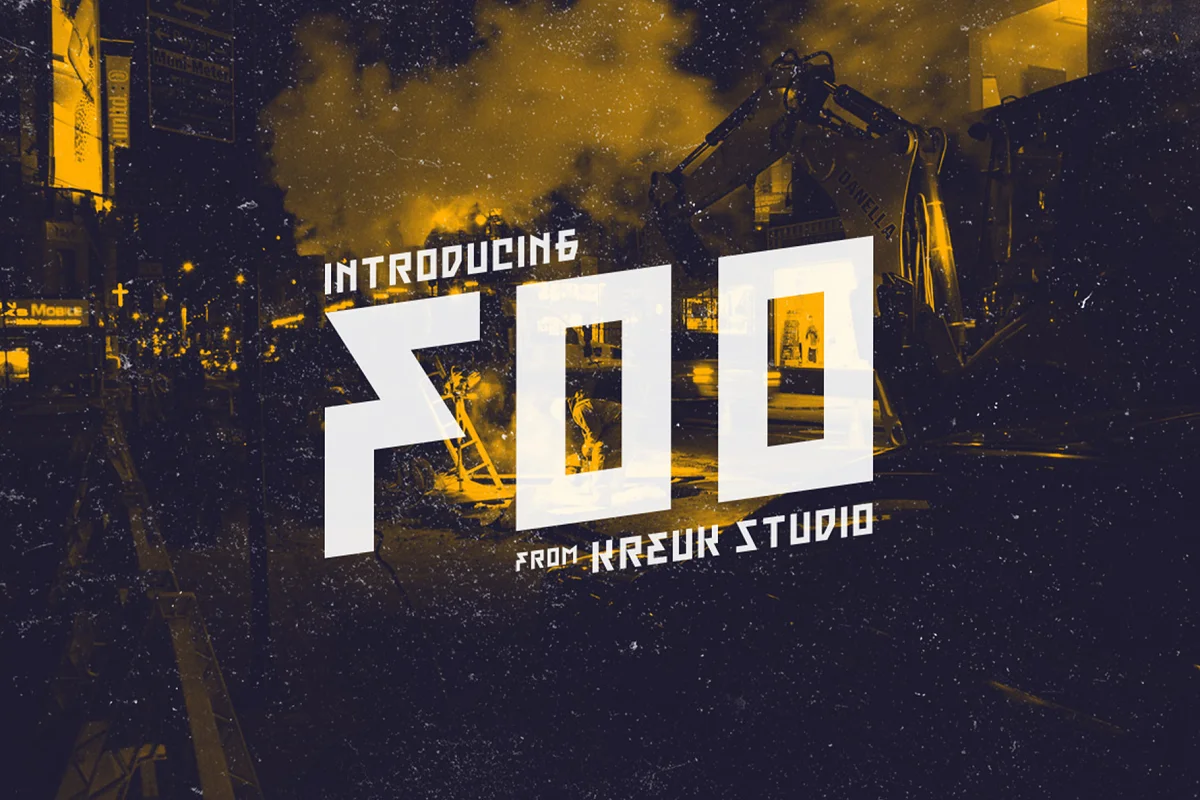 With its sharp, striking shapes, Foo Display adds punk edge to posters, clothing designs, and more.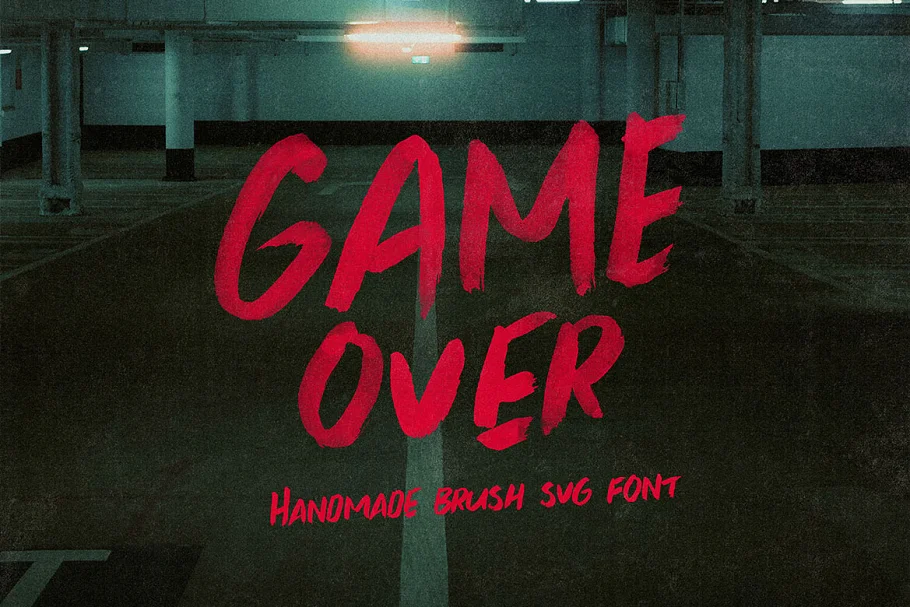 I love using Game Over to add gritty brushstroke texture for a punk rock edge.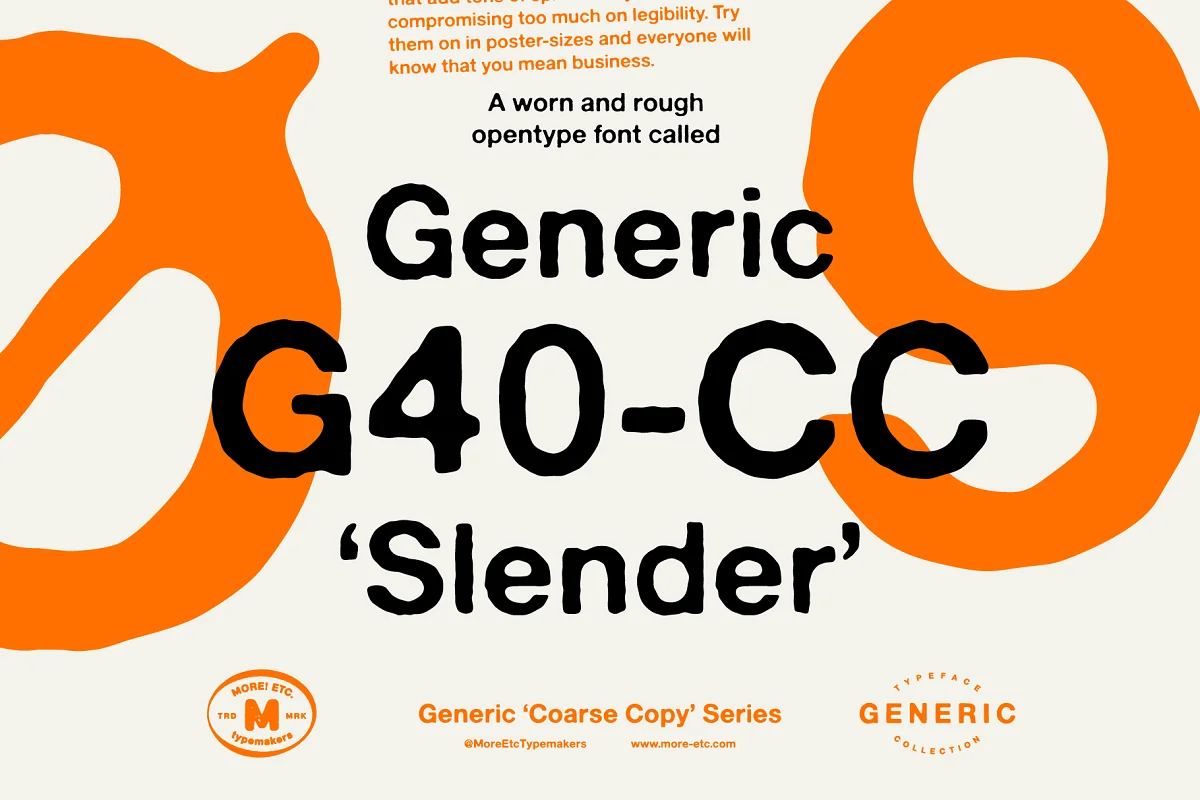 With its worn, imperfect aesthetics, Generic G40-CC 'Slender' brings tons of punk attitude to display text.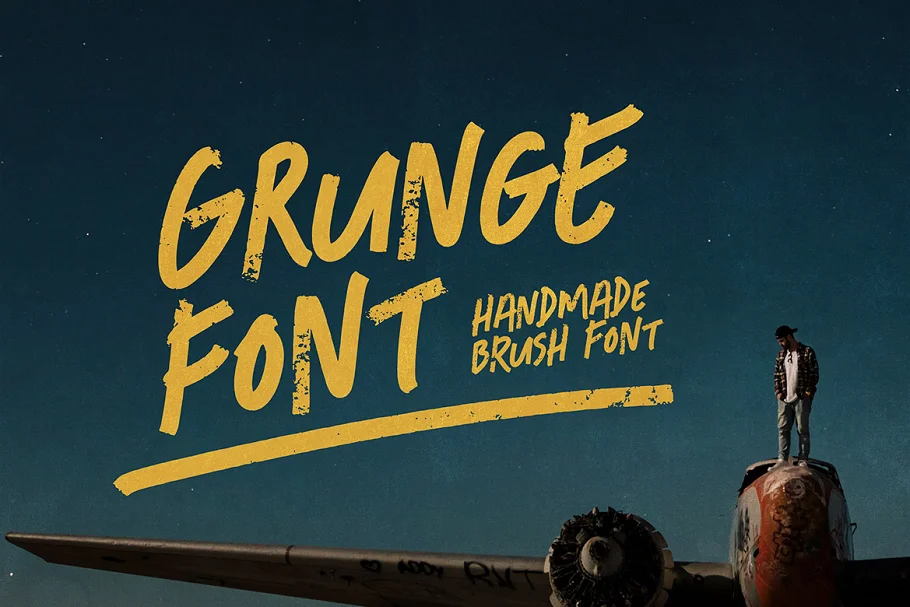 The gritty marker strokes of Grunge Font are perfect for adding edgy texture to designs.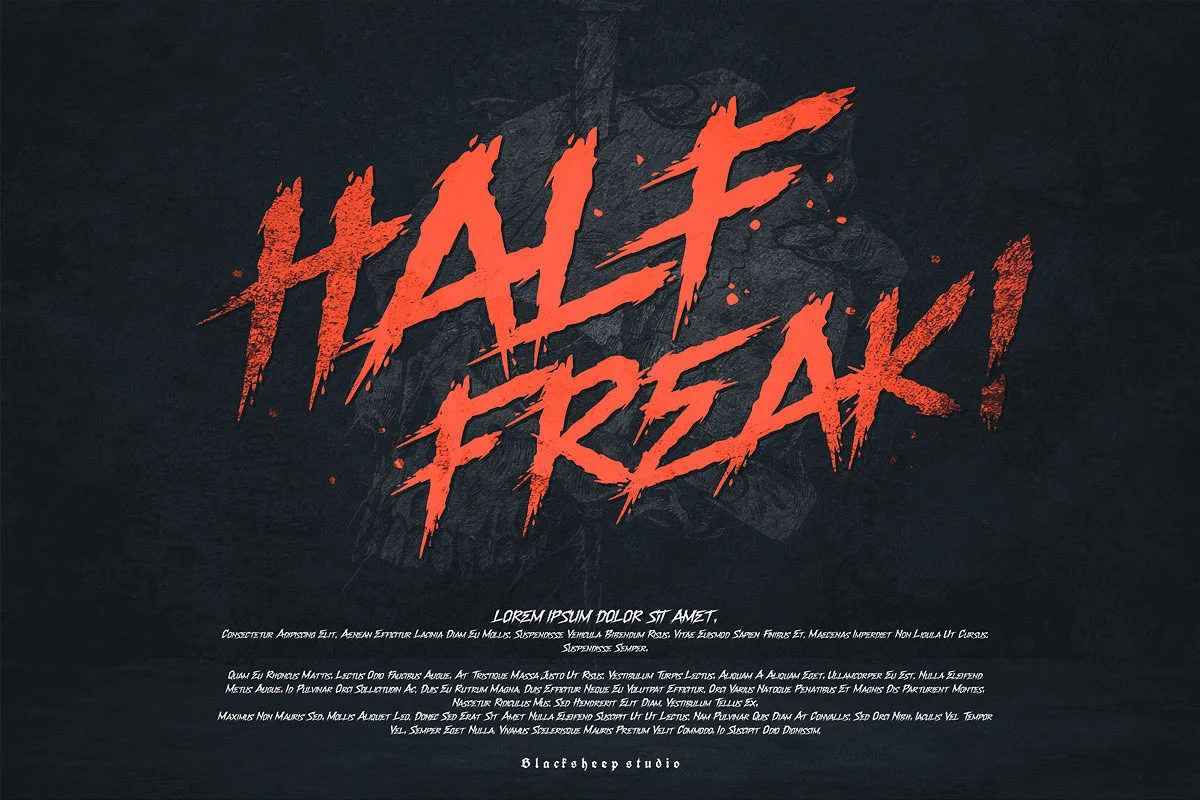 With its freestyle brush strokes, HALF FREAK captures that hardcore punk vibe perfectly.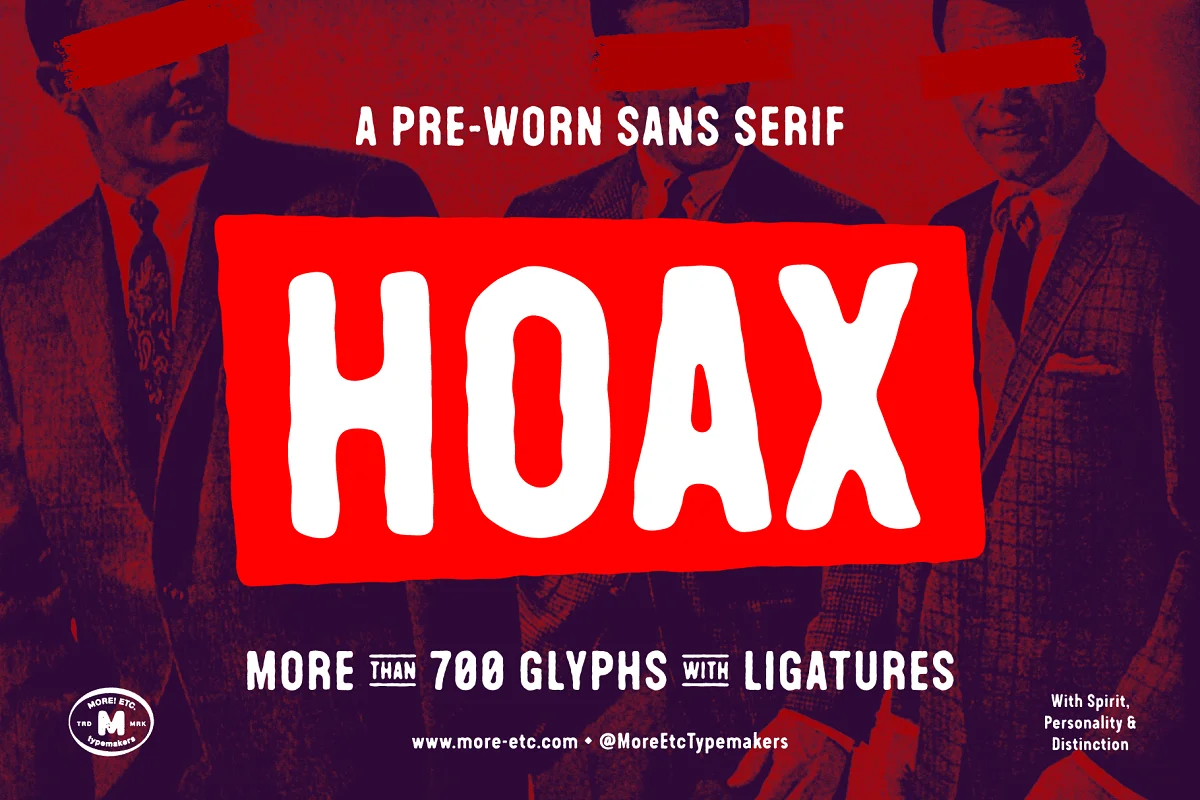 The vintage, worn-out style of Hoax captures punk's irreverent spirit beautifully.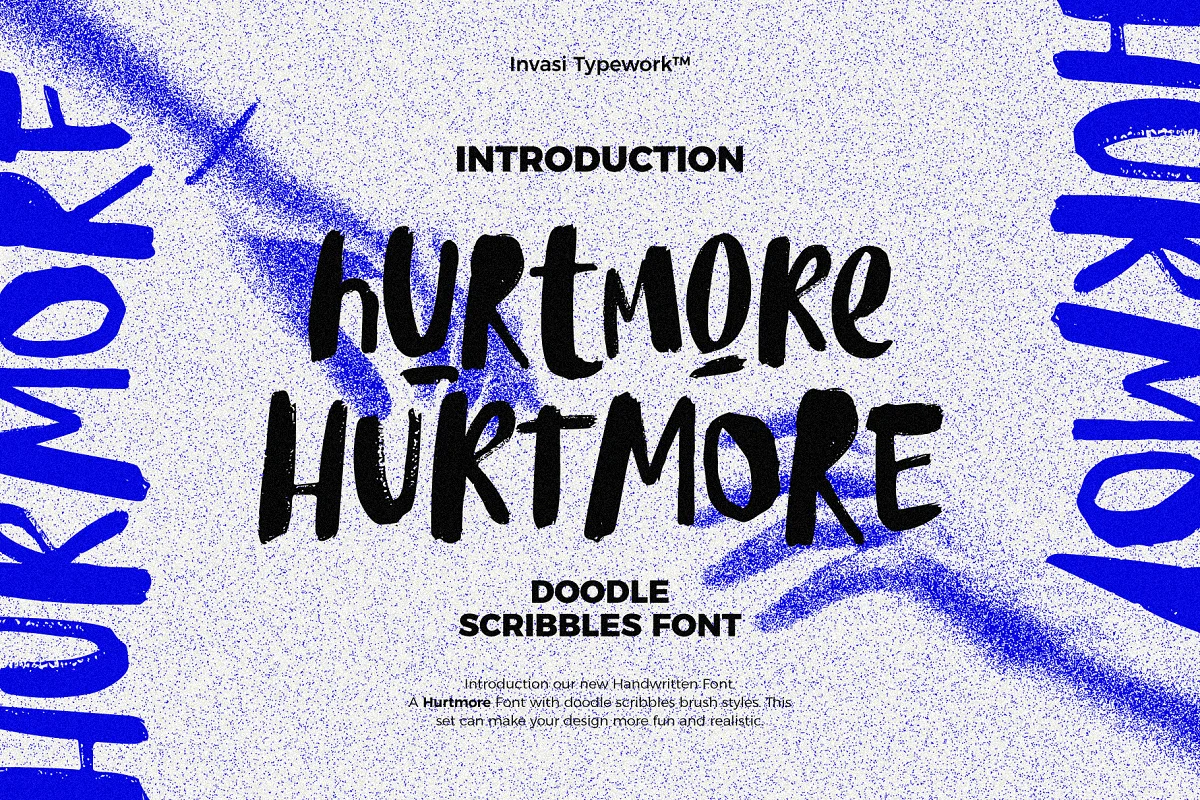 The loud, bold scribble style of Hurtmore is perfect for adding impact to designs.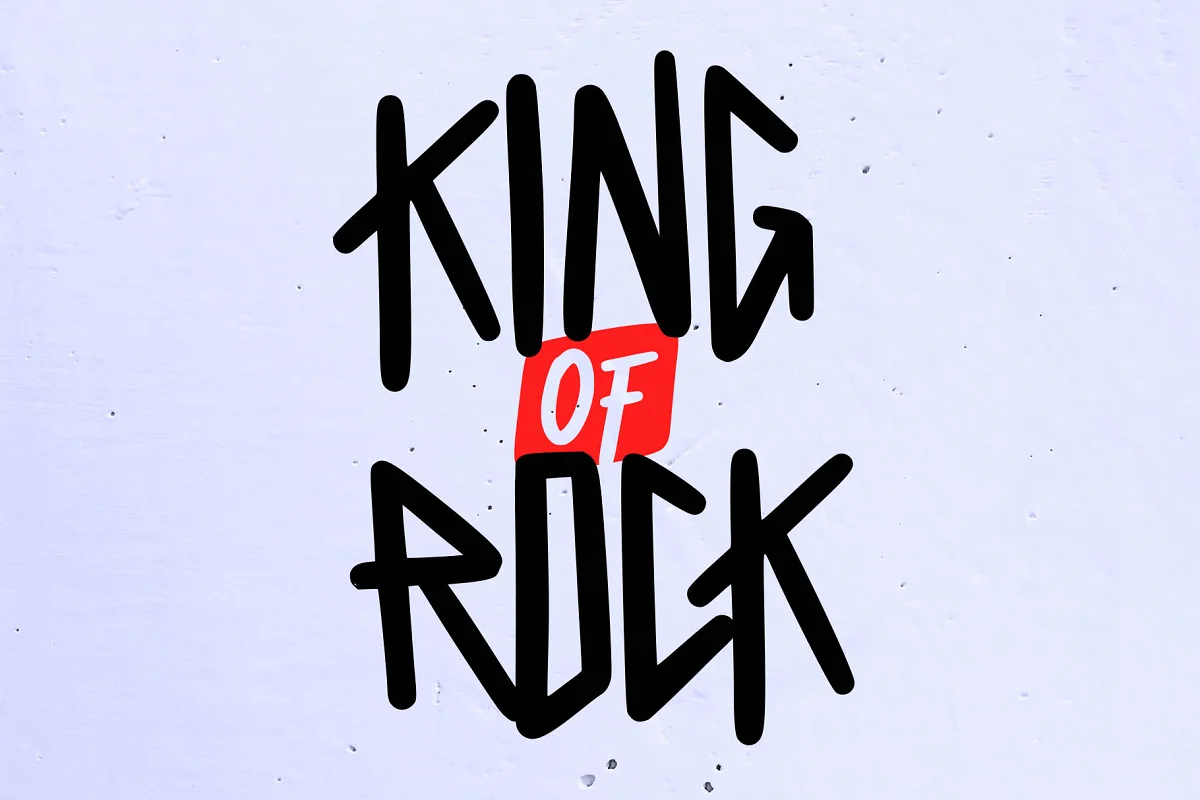 With its bold metal-inspired shapes, King of Rock adds attitude to punk rock designs.
What Makes a Good Punk Font?
Before we get to the fonts, let's explore what gives a font that quintessential punk rock edge. When I'm designing, here are some of the key aesthetic elements I look for in punk and grunge typefaces:
Handwritten, Scratchy Look
Many of the best punk fonts have a rough, handmade texture. They often emulate paint strokes, scratchy pen scribbles, or distressed brush styles. This raw, imperfect finish gives designs an authentic DIY vibe and personal attitude. I love how these sketchy, scratched-up punk fonts look like they were scrawled straight onto a alley wall or garage door.
Grungy, Distressed Appearance
The grungier the better when it comes to punk typography. Look for fonts that appear cracked, weathered, splattered, faded, corroded, or otherwise distressed. Extra paint drips, smears, and tape effects add to the urban street edge. It's all about looking rugged and rebellious rather than clean and polished. The more beat-up and damaged the font looks, the more punk rock cred it has.
High Impact Shapes
Attention-grabbing letters with bold, chunky forms are a must in punk fonts. Exaggerated, heavy letters give punk typography instant visual impact. Look for brash shapes with an aggressive, in-your-face edge. Whether they're thick, tall, angular or round, the shapes should command focus.
Extreme Weights and Styles
Loads of contrast amps up the dramatic punk attitude. Look for fonts with extremes like extra bold, ultra black, ulta thin, italic, condensed, and expanded widths. Mixing and matching highly varied weights and styles within a font creates typographic attitude and personality.
Nonconformist Attitude
The whole point of punk culture is breaking the rules and rebelling against norms. So in punk fonts, we want to see this nonconformist spirit displayed through weird, wacky, and unconventional letterforms. Quirky, expressive shapes with a bit of chaos convey the carefree punk ethos. Irregular, offbeat letters echo punk's playful individuality.
Where Are Punk Fonts Used?
Now that you know how to identify that rebellious punk spirit in typefaces, let's explore some of the best uses for these edgy fonts. Punk typography can inject attitude and nonconformity into all kinds of designs:
Band Logos and Merch
Punk fonts immediately give band logos and merchandise loads of underground credibility. They're perfect for branding bands as well as embellishing album covers, t-shirt designs, posters, and other swag. What would punk rock be without grungy fonts on all that gear?
Posters
With their high visual impact, punk fonts grab attention on posters and flyers for concerts, protests, nightclub events, political campaigns, and more. Their bold shapes and unconventional vibe make them ideal for large-format event promotion.
Apparel and Tattoo Designs
Punk fonts infuse t-shirt designs and tattoo concepts with an edgy, rebellious energy. They give apparel graphics and inked skin that underground vibe. The right punk typeface can make your fashion and body art feel bold and nonconformist.
Graffiti Art
Urban street art and graffiti culture need fonts that convey attitude. With their gritty, grungy textures and casual irreverence, punk typography is a perfect match for projects involving spray paint or marker tags.
Advertising
Used selectively, punk fonts can give mainstream ads, flyers, commercial packaging a cool, youthful vibe. Just a touch of punk typography strategically mixed with cleaner fonts can attract younger demographics.
Social Media Posts
On platforms like Instagram and Facebook, punk lettering provides eyecatching style to announcements of new products, sales, song releases, and other updates. Followers will instantly notice posts with even a pop of punk font personality.
Packaging
Edgy punk lettering applied to logos, labels, and other branding elements help products appeal to young, artsy, and counterculture audiences. Punk fonts align brands with nonconformity.
Banner Ads
Used minimally, punk fonts add niche appeal to digital banner ads. Their unconventional shapes attract attention from artsy, music-loving, and youth demographics.
In summary, wherever you want promote an edgy, rebellious vibe, punk fonts are an impactful typographic choice. Their versatility also makes them suitable for creative projects of all kinds needing a unique attitude.
Put These Punk Fonts to Use
Add that rebellious extra oomph to your designs with my handpicked collection of the best punk rock fonts. With endless options from brutal and edgy to playful and emotional, you're sure to find the perfect match for your attitude-filled projects, whether a band logo, protest poster, packaging design, or tattoo art.
So go and embrace your inner punk rocker. Turn up the distortion and start designing! When used creatively and intentionally, these punky fonts will give your work an irresistible nonconformist edge.