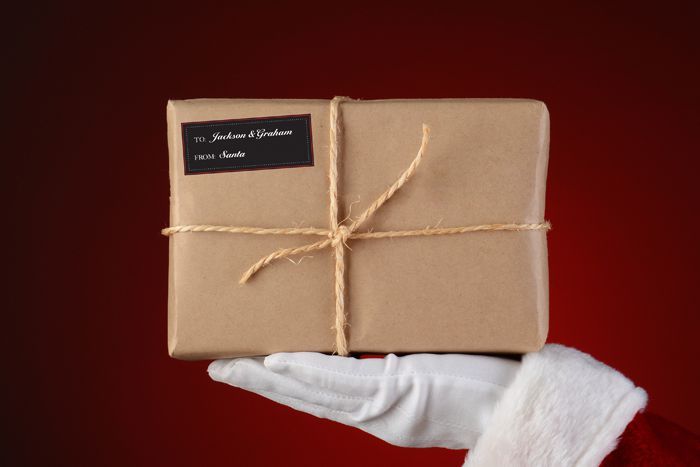 The fact that a simple, often one page, website can create completely irrational consumerism in a human is awesome, isn't it? That web design can help sell a product is amazingly powerful. That it can absolutely crush a Kickstarter campaign or make you go from a Tweet to using your credit card is like when you figured out Inception.
So, since tomorrow is Christmas and according to Love Actually "at Christmas you tell the truth", here's 5 examples of simple landing pages that had us at first sight. These are the things we want Jolly Old St. Nick to bring down our chimneys.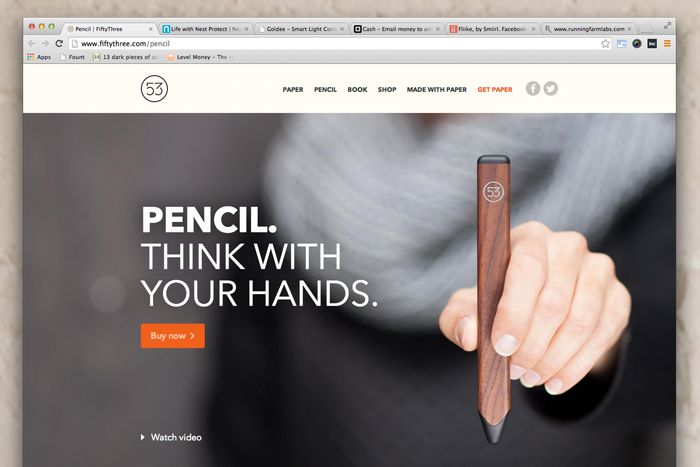 So the new Pencil, by Fifty Three, to use with their Paper app, is the next generation of stylus. Yes a stylus. That thing we never really expected to ever want after we ditched our Palm Pilot in the 90s. But here we are, again. Only one of us is an Art Director by trade, but somehow after seeing the product page for this, we both ordered it, instantly. Go figure that the copywriter's came first. The power of the site's type, it's inspiring messages, combined with the technology is a must have. Also, the tube packaging you get is dope.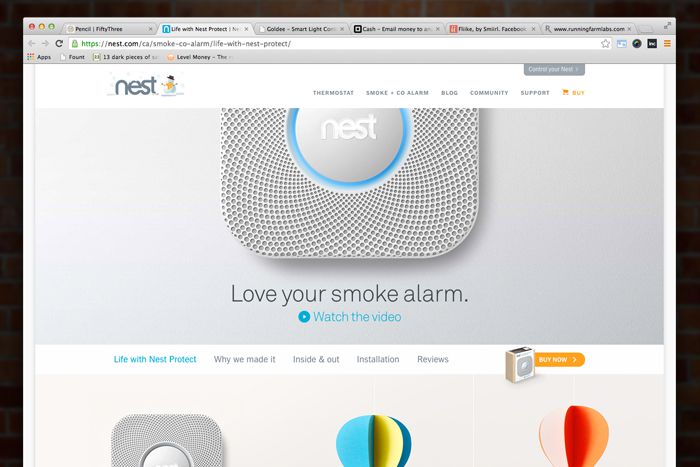 Any product that leads with bold statements like, "Safety shouldn't be annoying" and "love your smoke alarm" was seeking to do the impossible. Make smoke alarms sexy, and a must have item. How can you turn down a beautiful $129 piece of mind? The simple page, and clear messaging, combined with feature highlights turns the ordinary item into a must have.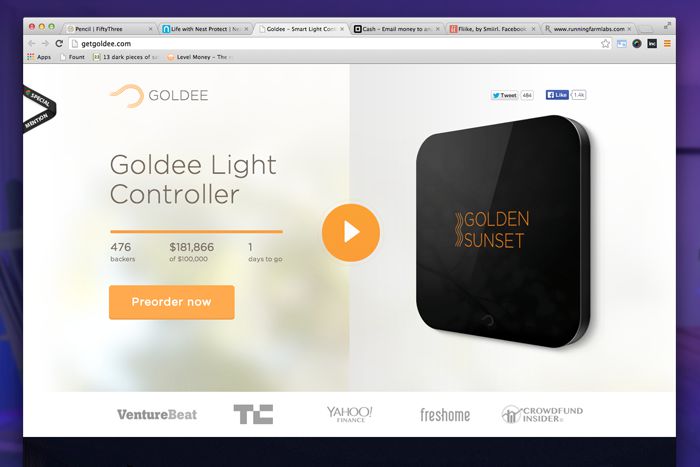 Similar to the Nest Protect, is Goldee, a smarter than your average light bulb, light controller. Using a Kickstarter style campaign to make your lighting better, Goldee looks like Apple and Nest had a baby to create the future of light switches. The website guides you through the gestures, features, and basically how your life will be infinitely better through a beautiful, you have to buy it, light switch you didn't really need before. That's the power of design and a website meeting, and then blowing away your expectations with an end-to-end experience.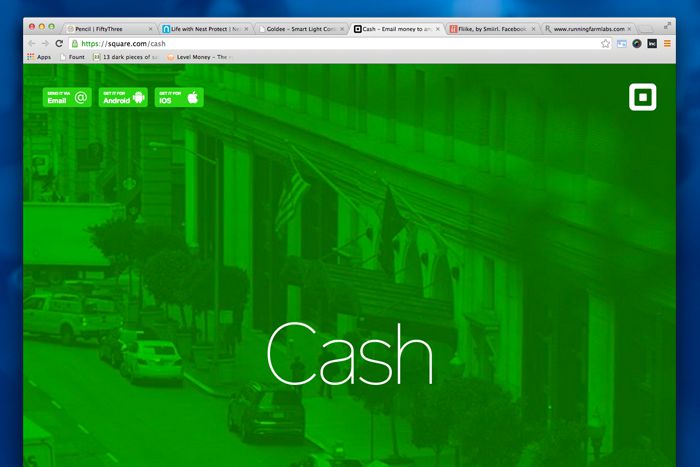 Anyone who already fell in love with Square to handle payments was already aware of their utility meets smart design approach. Cash, the email payment service is as simple as that. Send an email, and send money. It doesn't get any easier – and the webpage experience does just that – it's so simple that most of the page is probably under 50 words of copy and uses huge blocks of flat colour, and integrated video to tell the story of making your money free to send anywhere.
We like this one, a lot. Smirl's simple and first real world Facebook like counter for small business is a lesson in communication discipline. Here's a product website that helps sell a simple, and almost useless product. But we still had to have it anyway. The combination of beautiful product images, video, and novelty of the real world flipping counter combined with a limited edition run of 500 units that as Smirl notes, "shorten the link between the digital and physical worlds." The cityscape of all Facebook pages that have supported it is a nice interactive touch too.
Bonus Stocking Stuffer: Timbre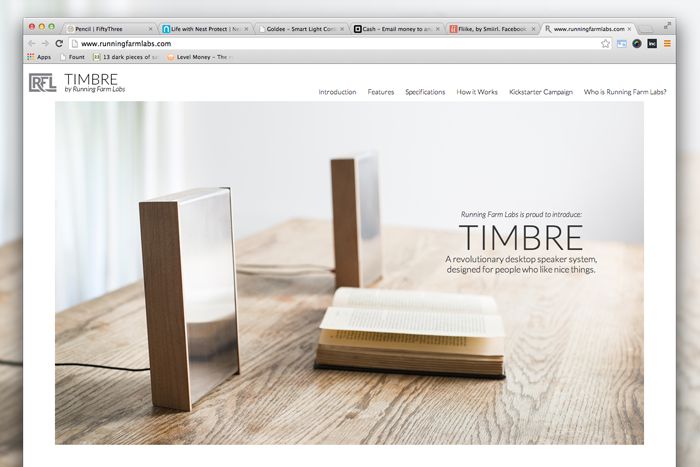 If these ridiculous desktop speakers were to show up under our trees, we wouldn't hate that either.