As previously mentioned, this week I've taken off to the Outer Banks for a much-needed vacation. And lucky for me, I've got some great blogger friends who agreed to guest post while I'm gone, starting with Jane of simple + pretty.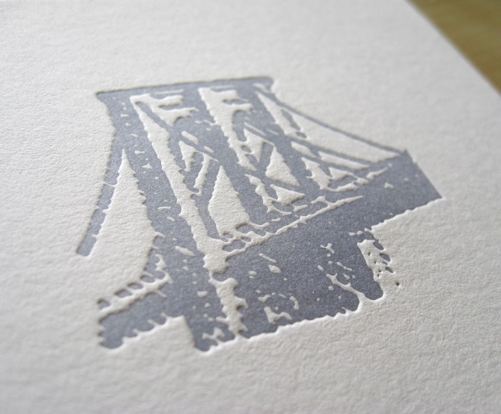 For my final post today (and since Courtney's a bride-to-be), I thought I'd share a very fun wedding invitation created for a couple marrying in Brooklyn, by Shelley at Albertine Press. I really like the mad-lib reply card. Exactly the spot to slip in a bit of humor …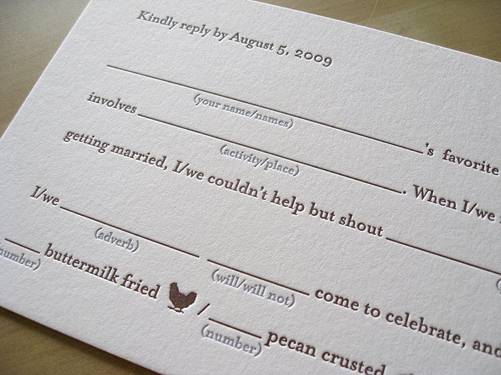 images from albertinepress.blogspot.com
Thanks, Courtney, for the opportunity to guest blog! Hope you're enjoying some well deserved time off.