Atlanta-based designer Alyssa Blank kicked off her 2014 with some exciting work for Bike and Build, a nonprofit that organizes cross-country bicycle trips for college aged students in addition to coordinating Habitat for Humanity builds in communities through which the organization cycles.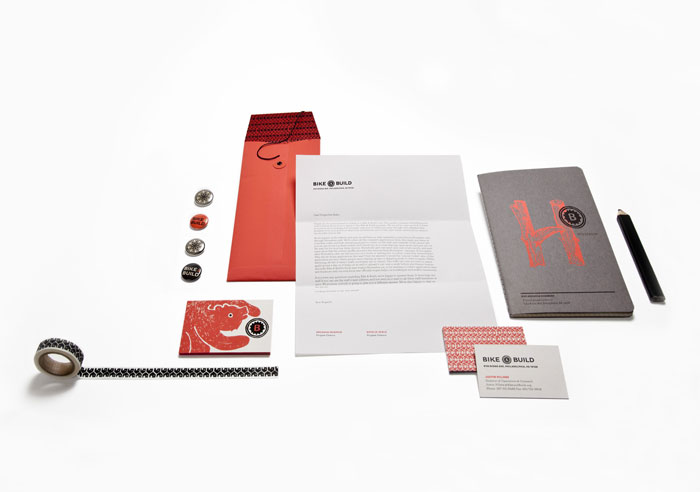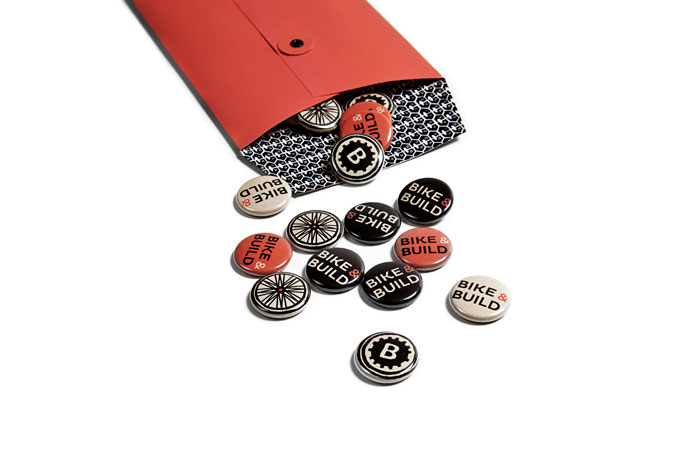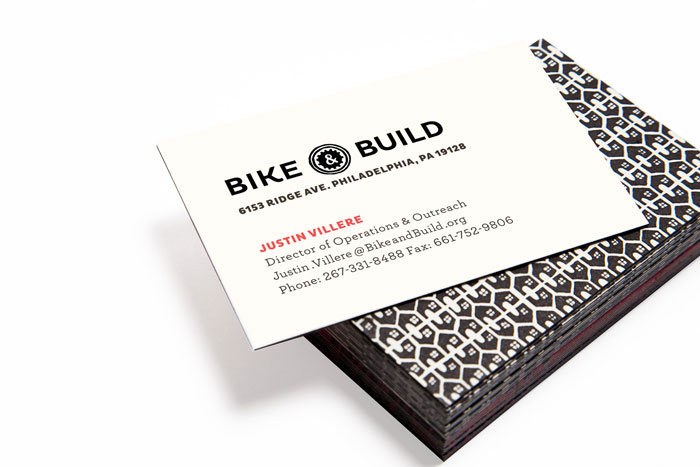 Alyssa explains that "The brand needed to communicate to both of Bike & Build's core audiences, those college-aged adventure seekers, and the individual donors and foundations that see value in their cause. In this way the execution needed to be both fun and functional. The bold colors convey the vibrancy of its members on paper, and can also keep them safe and visible when used on gear and equipment for the road."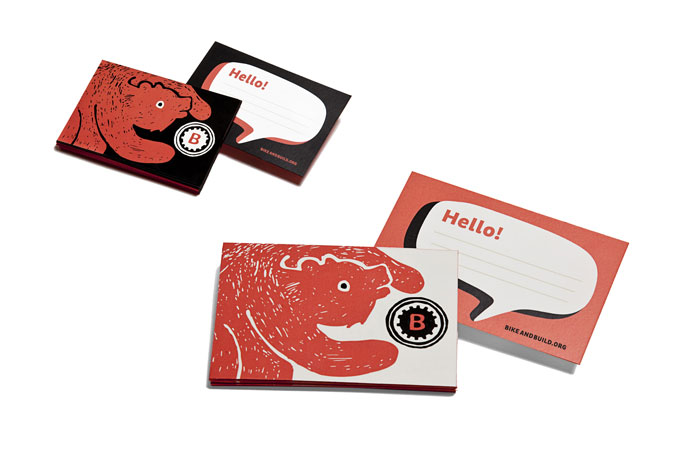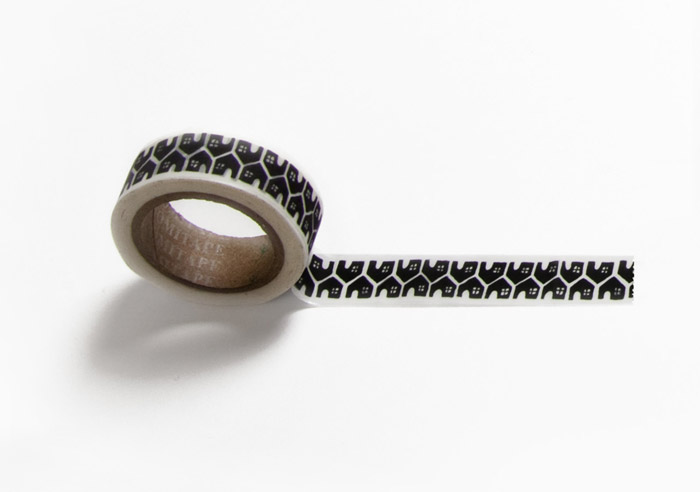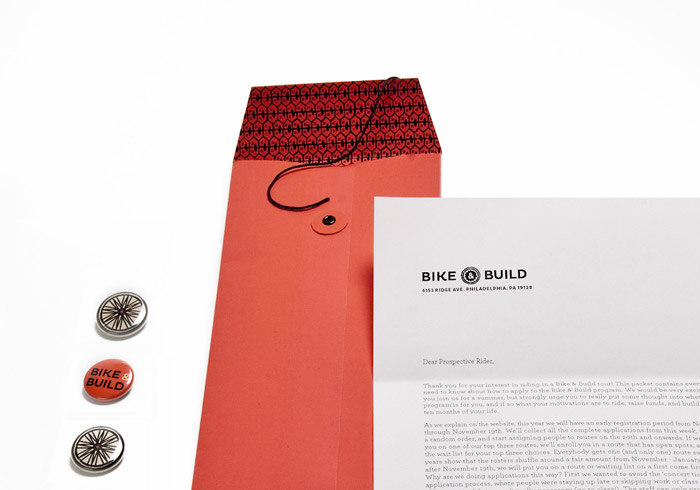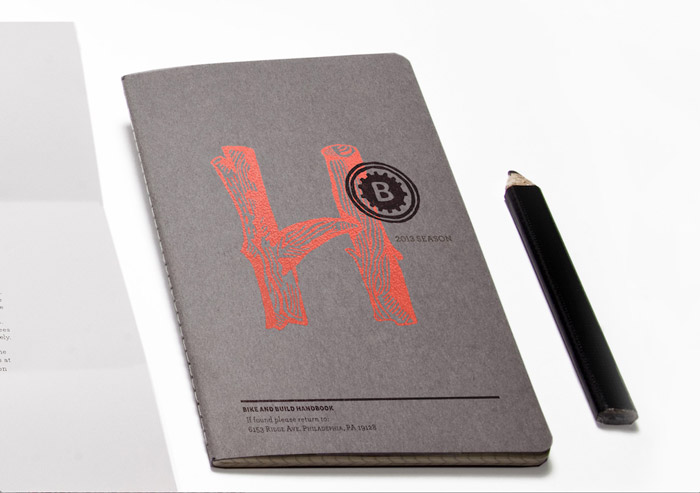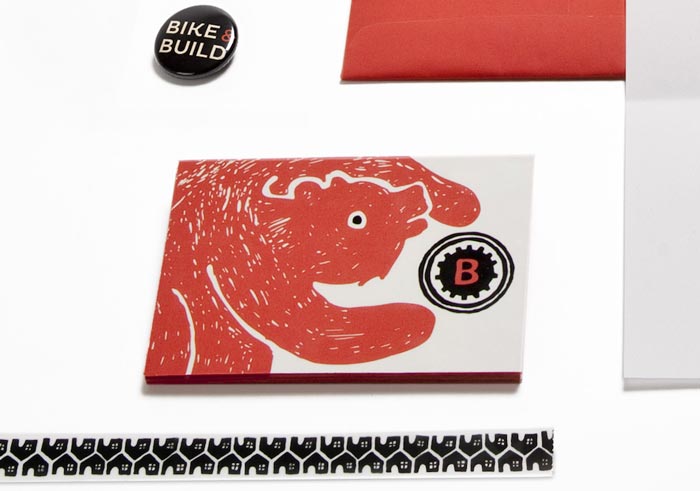 Explore more of Alyssa's fantastic work on her website.
Creative Credits
Photography – Colby Blount