For the month of August, a series of guest posters will be filling in on DWL with daily posts. Today's posts come to you from Maddy Hague of Somewhere Splendid. For more from Maddy, be sure to check out her etsy shop and follow her on Twitter. Enjoy!
Hello, everyone! For my second post of the day, I'm going to share a few of my favorite Day Of details that I've spied across the blogosphere. From my point of view, graphic design is an important part of the atmosphere of a wedding as the flowers and decor are.
Escort Cards:
These paper pieces don't just have calligraphed names anymore. Some of the best wedding design creativity comes through on these once overlooked event elements. Here are a few of my favorites.
My talented friend Amy Hardy helped bring my vision for these escort cards to life when we shot my Graphic and Glitz shoot a couple years ago. The eclectic type and the table-coded ribbons make for an impeccably designed and original escort card concept.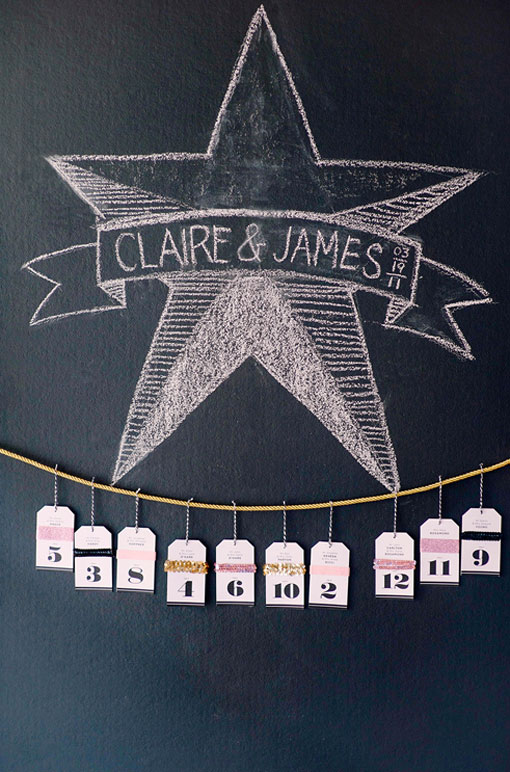 In a similar vein, these escort cards are reminiscent of vintage industrial tags but have a softer look when paired with fabric flowers and Scrabble tiles that spell various romantic words. They're quite a stunning site en masse!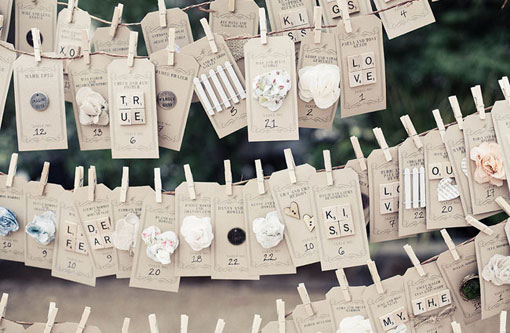 Joni Lay of Chocolate Butterbean is enormously talented and pulls off the mixed vintage type look off perfectly. When she designed all of the collateral for her sister's wedding, she did a phenomenal job with it all — but I'm particularly in love with the escort cards. The signage, the pegboard display, and the tag-style escort cards themselves are all beautiful. I wish I could have seen them in person!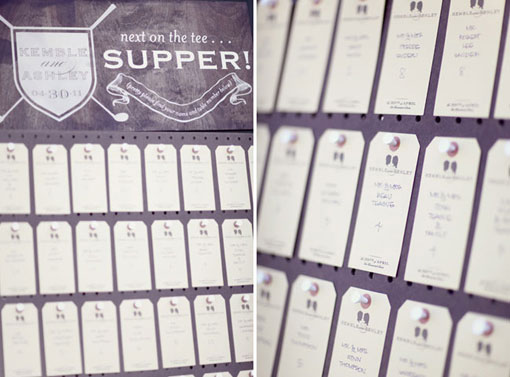 Ribbon motifs may be a little overdone in graphic design right now, but I can't get enough of these ribbon shaped escort cards! They look great as a family from a distance, and when up close, you can appreciate all of the fine details, including the table-coded patterned paper, the typography and the silhouetted illustrations.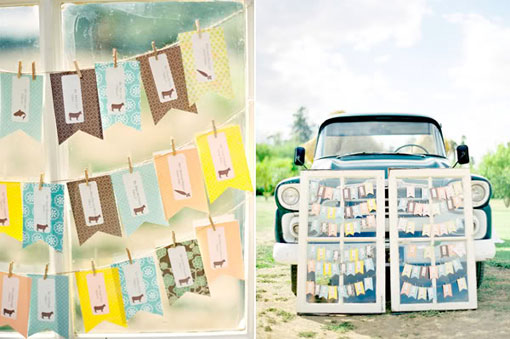 These vintage carnival themed "ticket" escort cards have great graphics on their own, but when paired with fabric flowers and pinwheels, they become real stars. The additions not only make these escort cards truly unique, but they also tie back to the theme in a whimsical, unexpected way.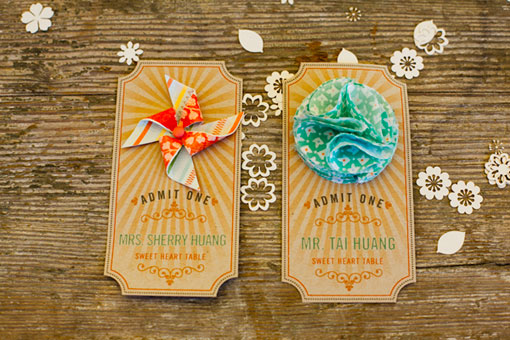 Favors and Other Details:
There are a lot of other ways to express creativity through great design at a wedding. Here are a few great ideas:
This Who's Who chart from Melangerie helps your guests get to know other people at the wedding (saving your revelers from those awkward "So how do you know the couple?" questions), but it's also a great tool for your out of town guests who may not know the area so well and need to find out where the different wedding events are being held. Who doesn't love some well designed information?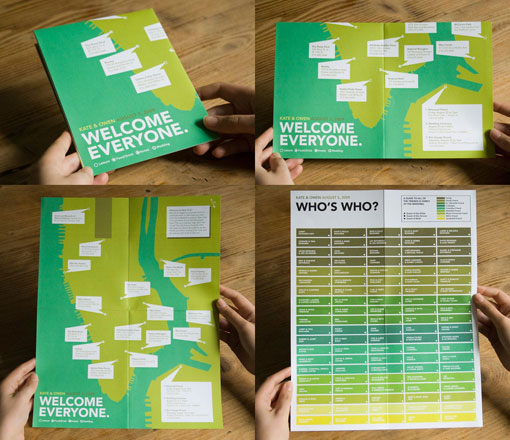 I've always loved Eunice from Hello!Lucky's wedding. All of the details were impeccably designed, as is to be expected from the director of a powerhouse invitation company. But for those who can appreciate great design but aren't as technically savvy, Hello!Lucky has made some of the printables available for use on their website.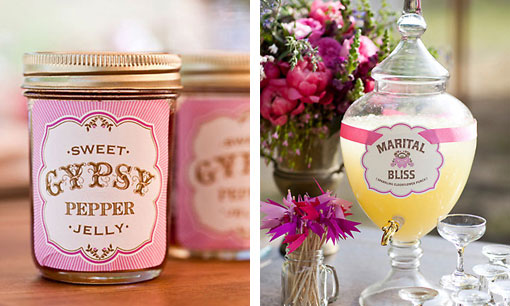 Another gorgeous detail from Joni of Chocolate Butterbean, this sign is beautifully designed and the perfect way to invite your guests into the party.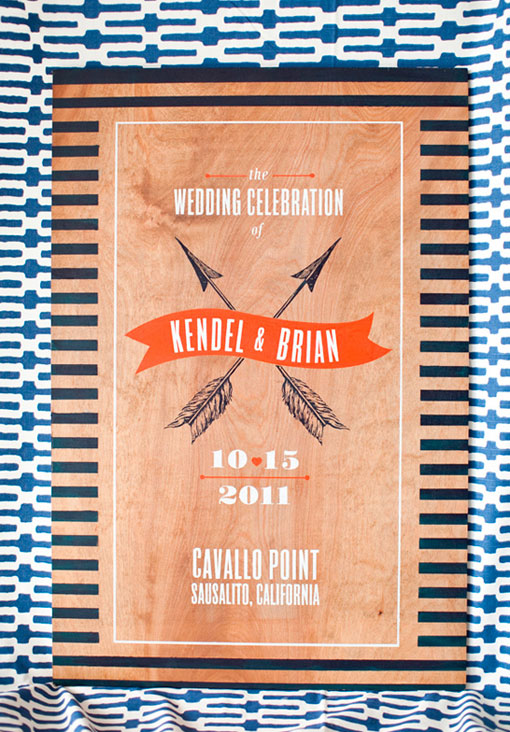 PHOTO CREDITS (from top to bottom):
01: Amy Hardy and Maddy Hague; photo by Paper Antler
02: Photo by Jeff Wallace via Green Wedding Shoes
03: Chocolate Butterbean; photo by Simply Bloom Photography via Green Wedding Shoes
04: Photo by Jose Villa via Snippet and Ink
05: Jen Simpson Design; Photo by Alfred & Emma Photography via Ruffled
06: Melangerie
07: Hello!Lucky
08: Chocolate Butterbean; photo by Jesse Leake Photography