So many amazing artists, designers and creative people will be leading the workshops at Design Ranch next week. In anticipation of my arrival in Texas, let's take a look at the incredibly talented people who we'll also be learning from.
Ellen Lupton
Ellen Lupton is Senior Curator of Contemporary Design at the Smithsonian's Cooper-Hewitt, National Design Museum in New York City. Recent projects include Graphic Design—Now in Production, a touring exhibition co-organized by Cooper-Hewitt and Walker Art Center. Lupton is director of the Graphic Design MFA Program at MICA (Maryland Institute College of Art), where she has authored numerous books on design processes, including Thinking with Type, Graphic Design Thinking, and Graphic Design: The New Basics.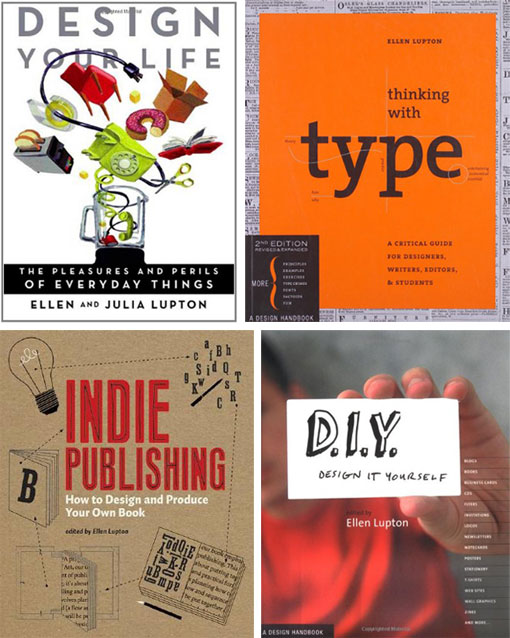 Peter Buchanan-Smith
Peter Buchanan-Smith is a New York–based designer, author, and entrepreneur whose career has included art direction of the New York Times; creative direction for Paper magazine; and work for fashion icon Isaac Mizrahi, musical legends David Byrne, Brian Eno, Philip Glass, and the band Wilco. He is the author of several books, including The Wilco Book, and he has collaborated on many others, including Strunk and White's classic The Elements of Style with illustrator Maira Kalman. His first tome, Speck: A Curious Collection of Uncommon Things explores the fascinating lives of ordinary people and commonplace objects. This connection between people and objects is also at the heart of Buchanan-Smith's venture, Best Made Co., a purveyor of finely crafted tools and an entrée into the symbolic world they conjure.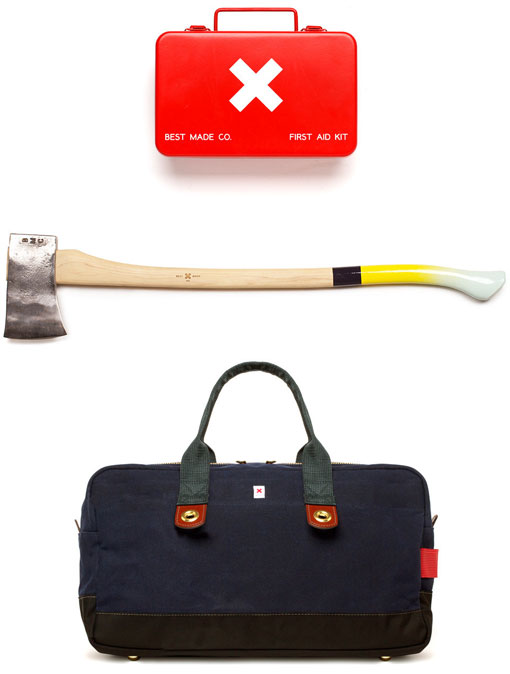 Tara McPherson
Tara McPherson is an artist based out of New York City. Creating art about people and their odd ways, her characters seem to exude an idealized innocence with a glimpse of hard earned wisdom in their eyes. Recalling myths and legends, issues from childhood and good old life experience, she creates images that are thought provoking and seductive. People and their relationships are a central theme throughout her work.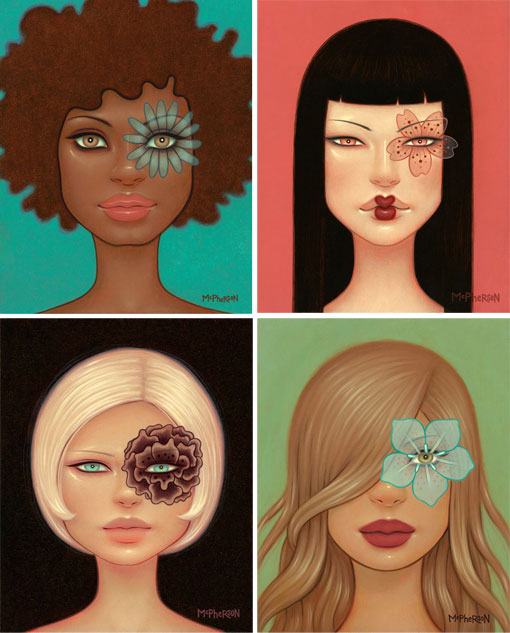 Dana Tanamachi
Dana Tanamachi is a graphic designer and custom chalk letterer who hails from the Lone Star State and currently resides in Brooklyn, New York.
After graduating in 2007 with a BFA in Communication Design from The University of North Texas, Dana moved to New York City to design Broadway show posters at Spotco—a leader in arts and live entertainment branding. In early 2010, she took a job working under Louise Fili at Louise Fili Ltd, specializing in the design of restaurants and food packaging.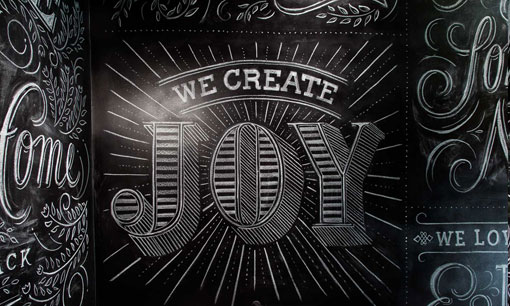 Dirk Fowler
Dirk Fowler is the poster-making half of f2design, a graphic design studio he operates with his wife, Carol, in sunny Lubbock, Texas. His unusually simple concert poster designs are printed using antique letterpress equipment. Most of the images are hand-cut and combined with vintage wood and metal type, giving each print a unique and tactile quality. His concert posters have appeared in numerous books and major design publications, as well as galleries and poster exhibits around the world. When he isn't printing or hanging out with his kids, he's probably at his other gig, teaching at Texas Tech University. His clients include Wilco, The New York Dolls, Columbia Records, Wired and Billboard Magazine.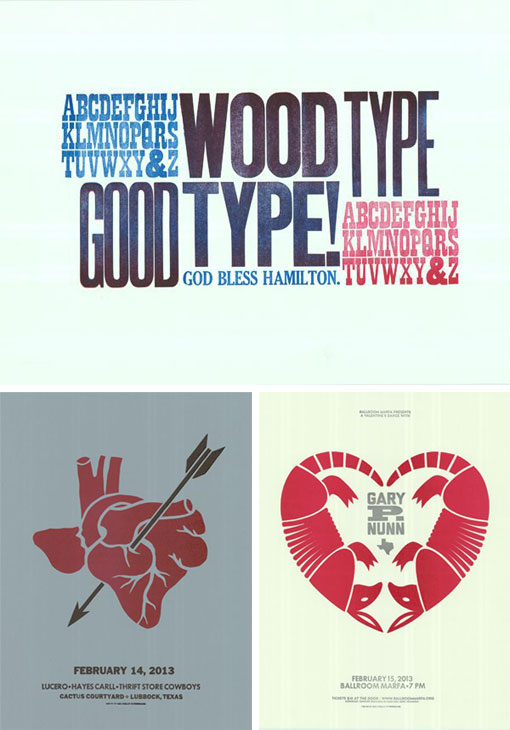 Anna Bond
Anna Bond is an illustrator and designer originally from the outskirts of New York (Jersey) and currently based in Winter Park, Florida. Together with her husband, Nathan, she founded the stationery and gift brand Rifle Paper Co. In the company's three years, it has quickly risen to the top of the industry and is now carried in over 2,000 stores in over 30 countries around the world. Anna's illustrations are at the heart of Rifle's products and have become known for their colorful palette and nostalgic quality. Her work has been featured in InStyle, Martha Stewart Living, The New York Times, and Elle Decor, and she has collaborated on exclusive products for companies such as Anthropologie and Chronicle Books.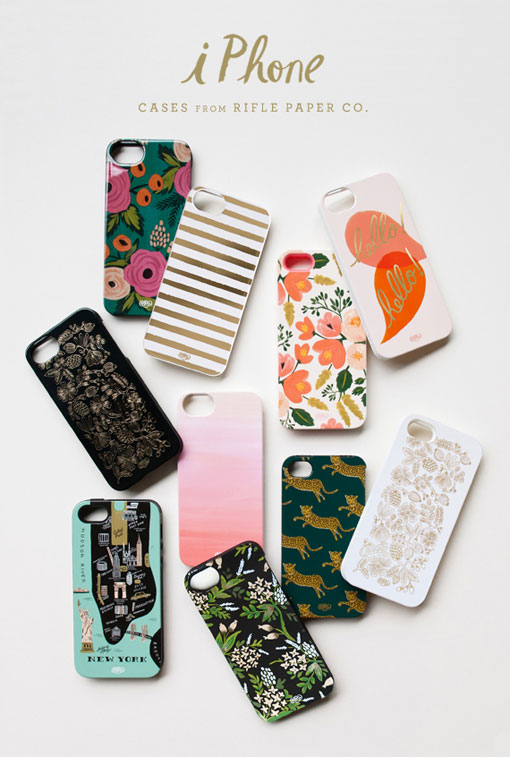 I'll be sharing the second half of our line-up tomorrow. I can't wait to share some first-hand experience with you next week!