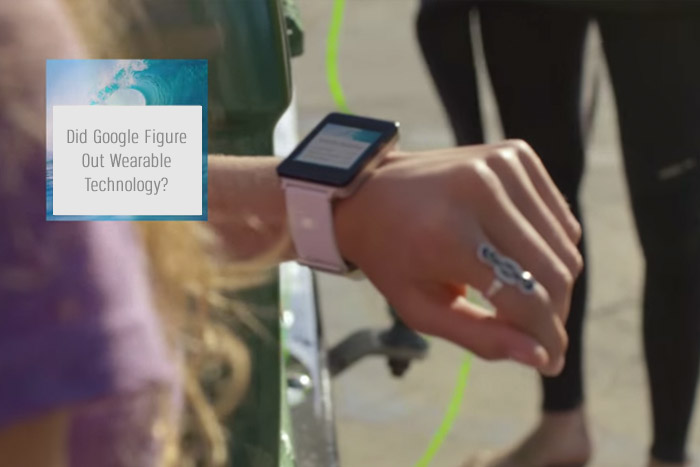 This past weekend we noticed a tweet about Alicia Keys out for a run in St. Barts. It was only remarkable because she was taking selfies, not with her phone, but with her iPad. To many this was clear proof that wearable technology is a necessity for us to live better lives. The real question is, did Google figure out wearables?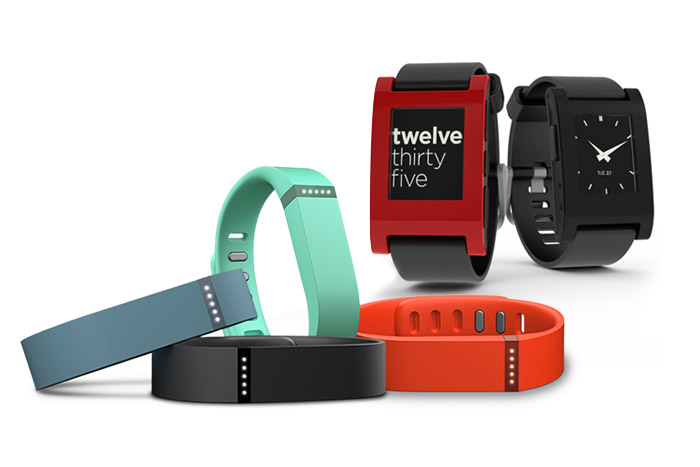 But before we answer that, let's rewind a bit, back to the original Kickstarter success story, the Pebble smartwatch. This "OG" of wearables raised $10.2 million from a crowd of nearly 70,000 people preordering the watch, and was sold out in just five days when they came on market in mid-2013. Graham was one of those first people to order the watch. When it arrived, he lasted two whole days wearing it.
To be fair, this was coming from the guy who only lasted about 12 days trying the HTC One Android device after having every generation of iPhone. The problem? It never replaced his old timey watch, and the digital functionality he needed was all on his phone. The bar is very high for wearable technology to move beyond a perceived novelty item. Going from 'toy' to 'must-have' is very hard.
The same was true about the Fitbit. Both Graham and I tried out the first generation fitness tracking device with the companion app, only to find that cheaper, free apps like Moves did just as good a job on our phone. So we didn't need two devices to charge or maintain. Simplicity trumped the extra device factor.
Fast-forward to 2014, and Google's new Android Wear, an updated operating system designed specifically for wearables, made a splash last week with a huge promotional push.  Now, to be fair, the images and videos make this a much more credible option than before – but the question remains, is it good enough to replace your regular watch or to put away your phone?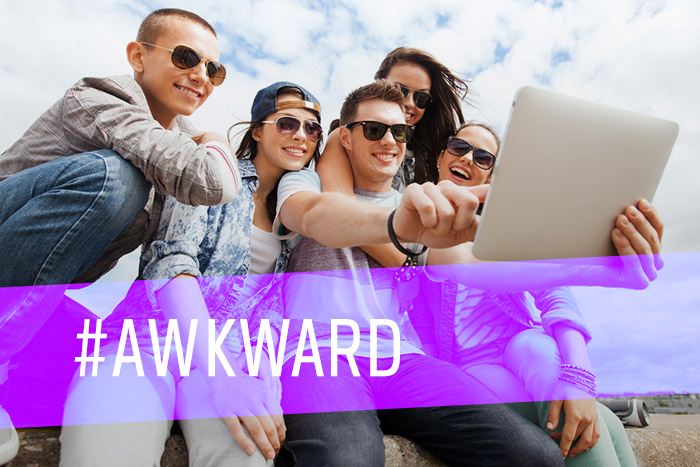 For Alicia Keys, the fact that it can give you speed, distance, and time information might not make her put down her iPad just yet. In the introductory video you can see weather, get calendar information, follow game scores from the bathroom, send texts via voice, and ask it questions using Google Now and the catchy "OK Google" opening line.  The new platform is already in play with several manufactures such as HTC, LG, Motorola, and Samsung as well as some fashion brands like Fossil rushing to market. But will Alicia be able to take her awkward iPad selfies? It's about as likely as wanting to talk to your watch on a crowded bus or train.
One insight that does seem to carry some weight is the idea of this contextual awareness. "Contextual awareness is the key to a functionally robust smartwatch. What will make one truly useful, however, is how easy it is to use", writes Kyle Vanhemert at Wired. "The metric for success is simple: for a smartwatch to make sense, it has to let you do things more quickly than you could by pulling your smartphone out of your pocket".
So the fact that the promo video makes the watch's interface look pretty awesome doesn't mean it's actually useful. It's clear from the video that Google would rather be first than great, and is interested in dominating this new market. The video paints a very rosy picture; it's unclear if any watch can actually do what they're saying at this point. It's the same reason Apple, if it has a team working on wearables or watches, hasn't released anything yet. The utility is the nut that just hasn't been cracked yet. Perhaps we'll know when Google's Larry Page gives his fortune to Tesla's Elon Musk, and then on a cocktail napkin figures the entire universe out.