Love the new If You Could prints for August, designed by Jason Munn and Rob Ryan. In case you haven't heard of the series, it is a monthly print release from London-based studio, HudsonBec. The two artists—one established and one emerging—use just 2 colors to design a screenprint in response to the question, "If you could do anything tomorrow, what would it be?" You can see all of the past prints right here.
The project started in 2006 as a limited edition diary, and continues to be published in that format. Unfortunately the submission deadline for 2009 is today, so unless you can work fast, you'll have to wait til next year to get yourself included.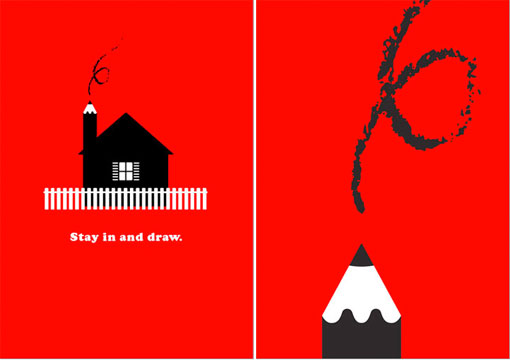 Jason Munn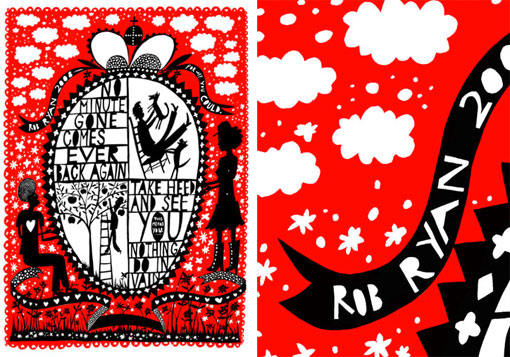 Rob Ryan
Check out more work from Jason Munn here, and Rob Ryan on his site, blog and etsy shop.