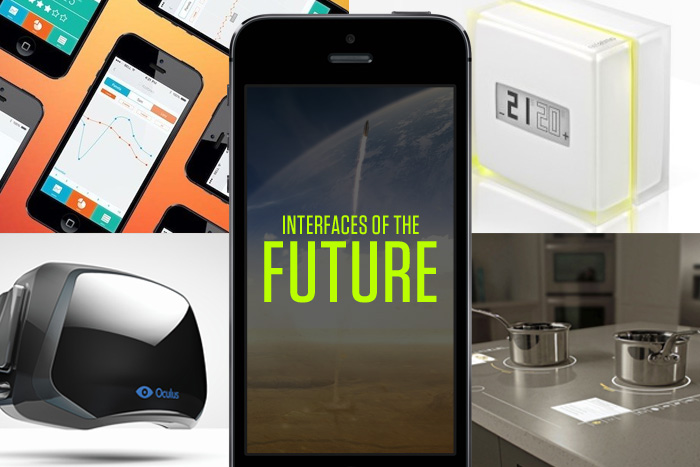 Last week, Vegas played host to yet another hangover edition the future gazing. This year, CES was a global consumer electronics orgy of nerdom. A week of learning about what our digital future might look like, or more likely what it probably won't ever really become.
This year we learned about how our washing machines will text with us, what technology will someday be connected in our underwear, and how film director Michael Bay will probably not be opening up an advanced public speaking institute by 2027. Despite all this, there was some cool stuff worth looking at as it applies to digital design trends.
Kolibree Toothbrush
The Kolibree smart toothbrush bucks a trend of seemingly smart stupidity. It seems to actually make sense, if only because the idea of the "quantified mouth" is a great way to outsmart your smug dentist. Meanwhile its companion app is a good-looking flatly designed beauty as compelling and, dare we say it, cool as NikeFuel. Coming later this year, the smartbrush promises to teach you how to brush your teeth better, although we wonder if there is a limit to the fractured nature of these various one off smart products. How many apps and devices can you manage before we are overwhelmed by apps, tracking and personal data?
Netatmo 
There have already been plenty of inroads when it comes to the thermostat of the future, and Google just bought rival Nest for $3.2 billion, but Netatmo is promising to go further still, at least on the design side of things.
Not only is this Paris based firm producing a smart looking thermostat toy designed by famed product and interior designer Philipe Starck, they have also created June, a singularly focused bracelet connected to an app designed to monitor your sun exposure. Both products focus  on minimalist designs, simple user experiences, and easy to use interfaces offering up minimalistic buttons and app-like data and information.
Whirlpool Cooking Concept
The fact that the kitchen stovetop of the future has an interface is probably the most wild thing from CES. Sadly, the interactive stovetop sitting across from your singing refrigerator that is capable of finding recipes on Pinterest and posting photos to Facebook is not likely before 2020. It is also missing Scarlett Johansson's voice from Her and the ability to actually cook the dinner for you. That would be more helpful than the pins.
The future of the small screen
At CES this year, Oculus has gotten us a few steps closer to the hand gesturing action of film or TV and virtual reality interfaces. They are offering up a next generation of 3D panoramas and virtual scenes with the Oculus Rift. Meanwhile, SeeSpace created a look at the augmented television called InAir, which is designed to use the space between you and your TV to provide "a Minority Report-like experience." Now to be fair, none of these look as magical or in any way like the future just yet, but it's a start. It's a directional look at the nexus of when interfaces leave the screen behind.
The bigger question to ask is how a twelve-year-old movie is still impacting our future tech dreams and interface design so much. The future, it seems, is still beholden to the production values of a Tom Cruise movie from 2002. It could be worse.