Matt Chase just blew my mind with his challenging, beautiful design work for "The Takeoff Issue" of new travel magazine Escapades. After you ogle the gorgeous end results below, read Matt's in-depth process recap to learn about the design decisions, type exploration and overall challenges that went into creating this wonderful work.
From Matt's website:
In the Fall of 2013, I was commissioned to commandeer the creative vision for—and design the launch issue of—Escapades, a new Middle Eastern travel publication circulating throughout the Persian Gulf. Skewing toward the comfortably affluent and well-heeled reader, the magazine embodies a spirit rooted in the uncharted adventures that lie ambitiously in wait.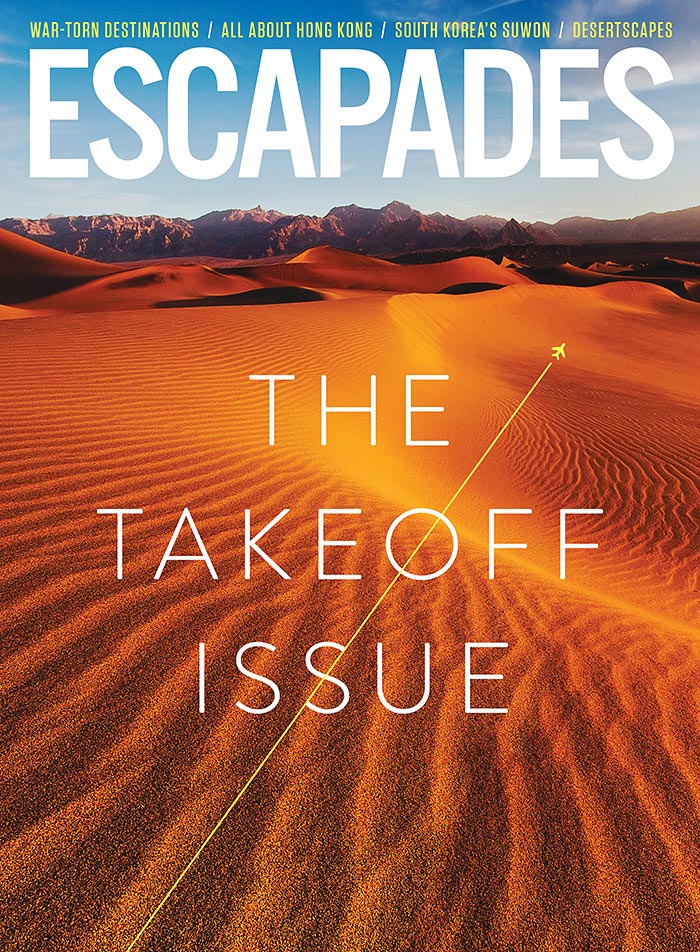 In addition to establishing the overall, comprehensive design of the magazine and laying out each page, I advised on content organization, contributed several illustrations, commissioned photography, art directed additional illustrations, authored several headlines and oversaw production efforts. The first issue was completed over the course of roughly four months.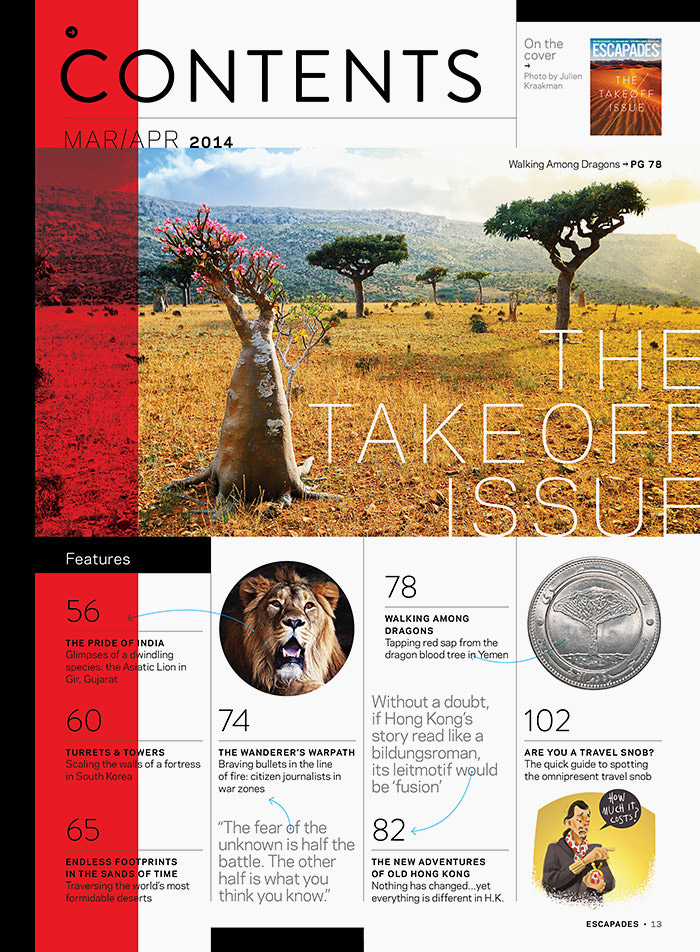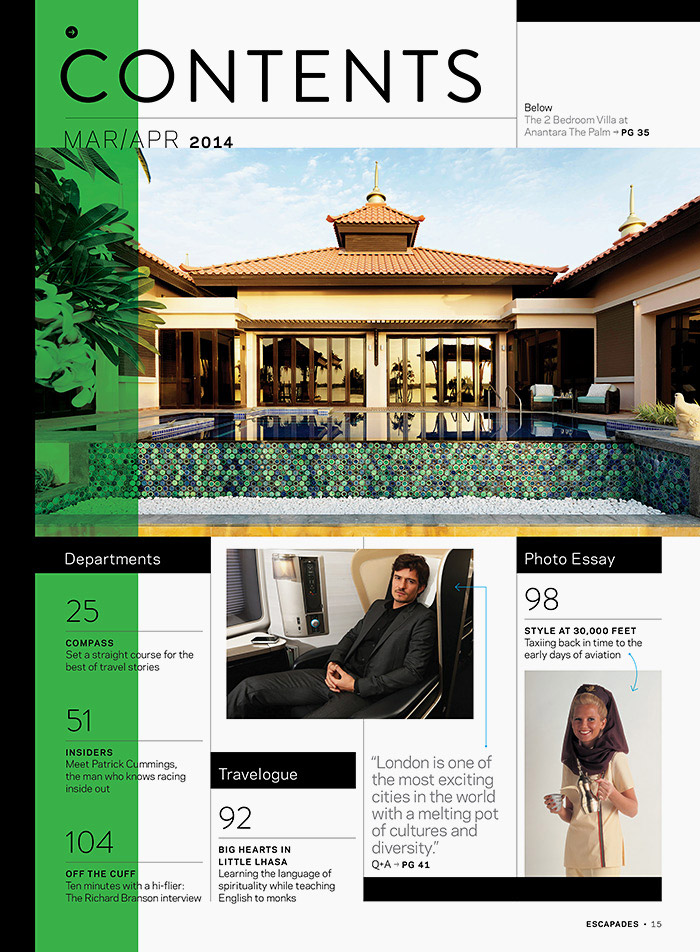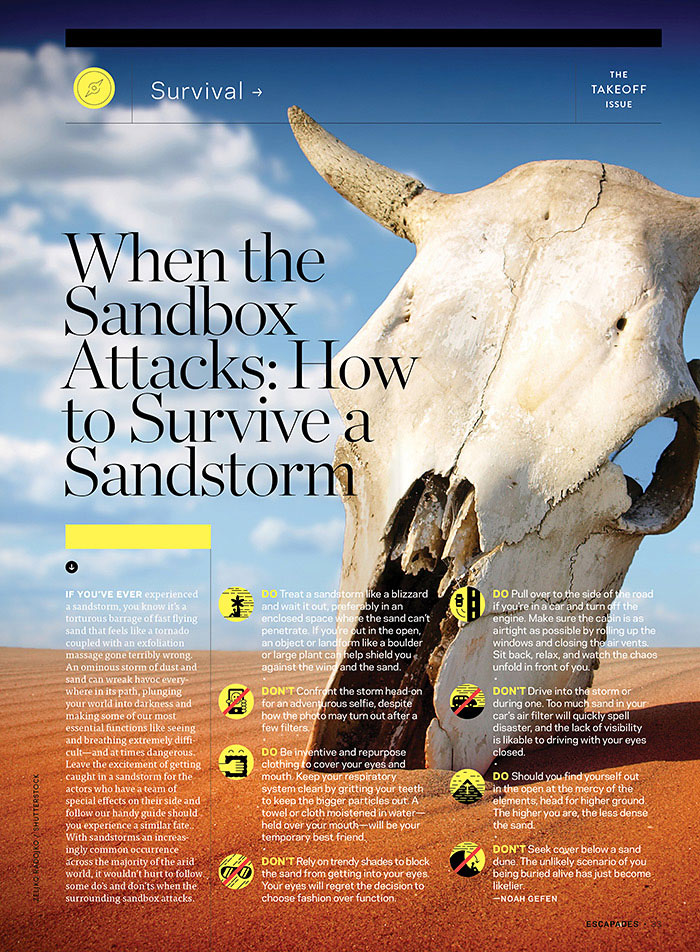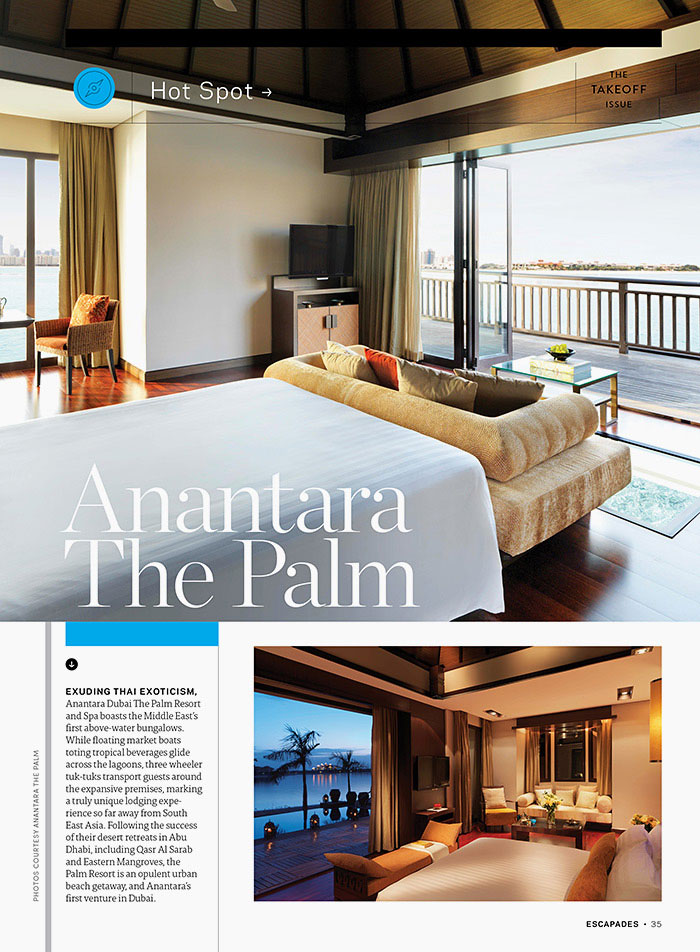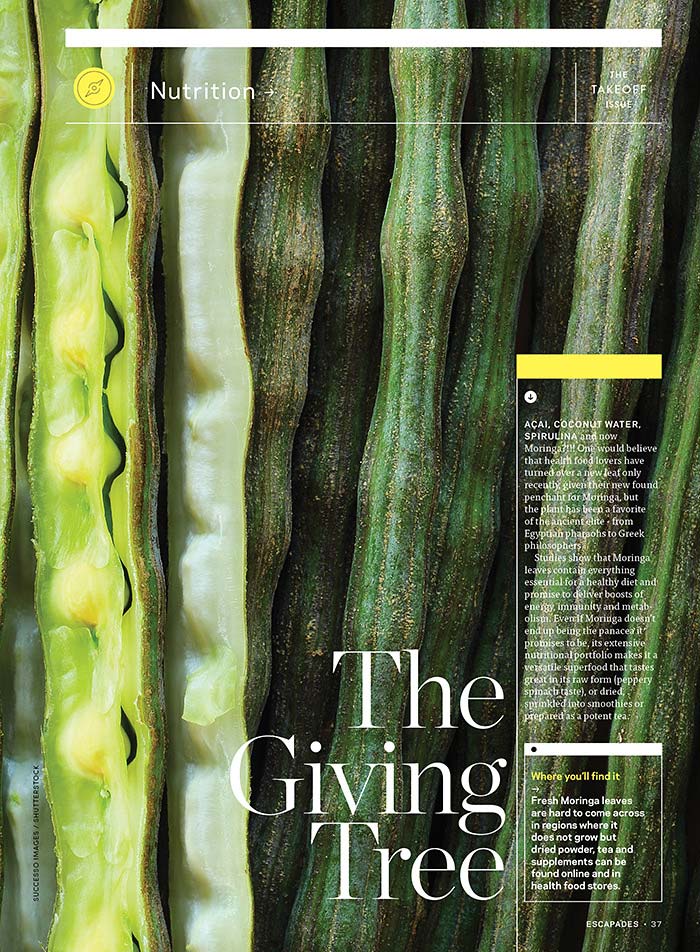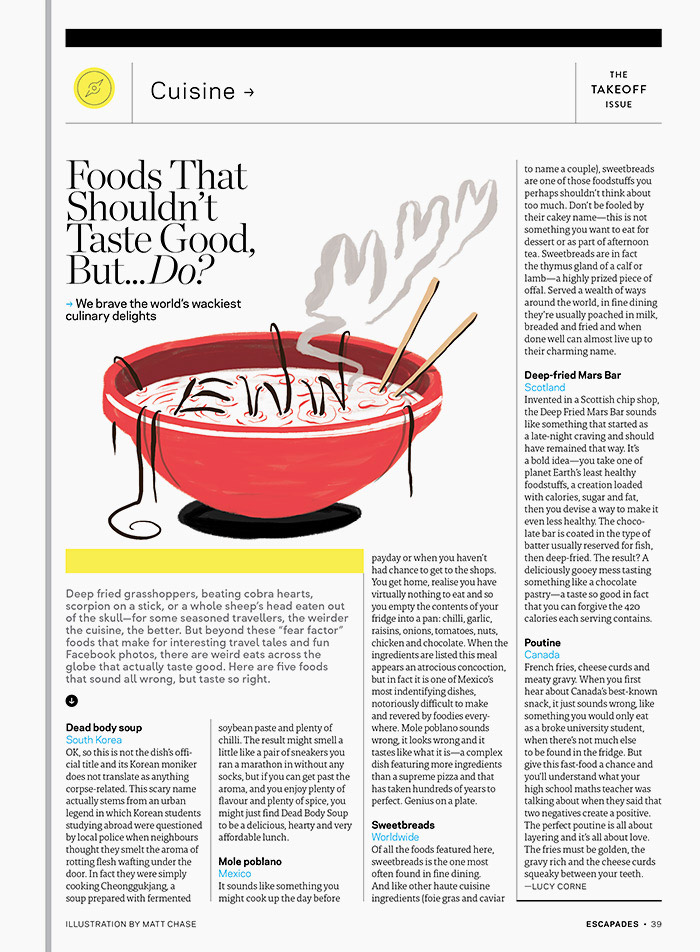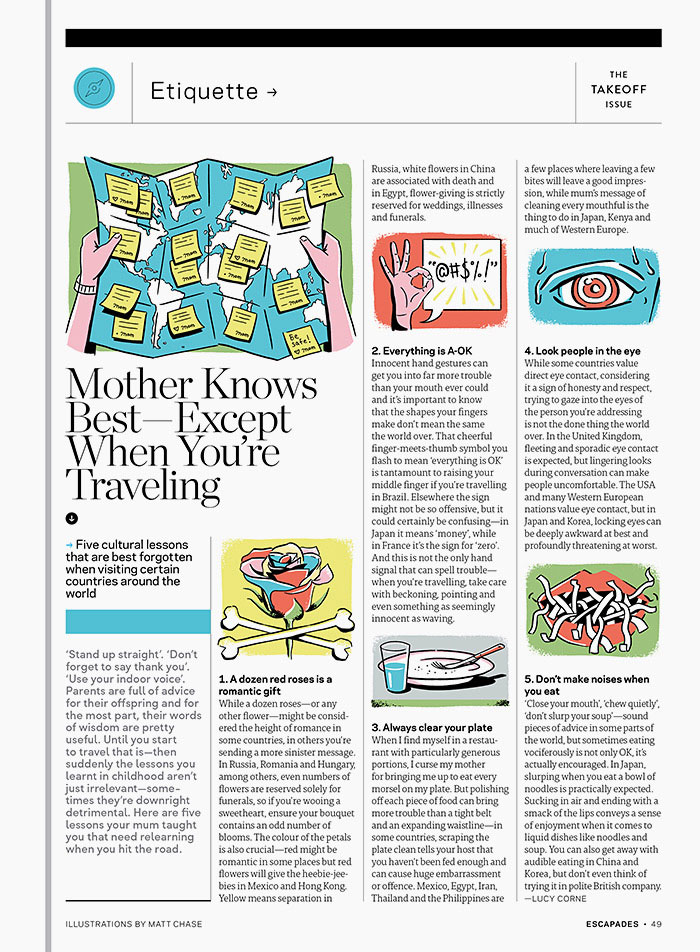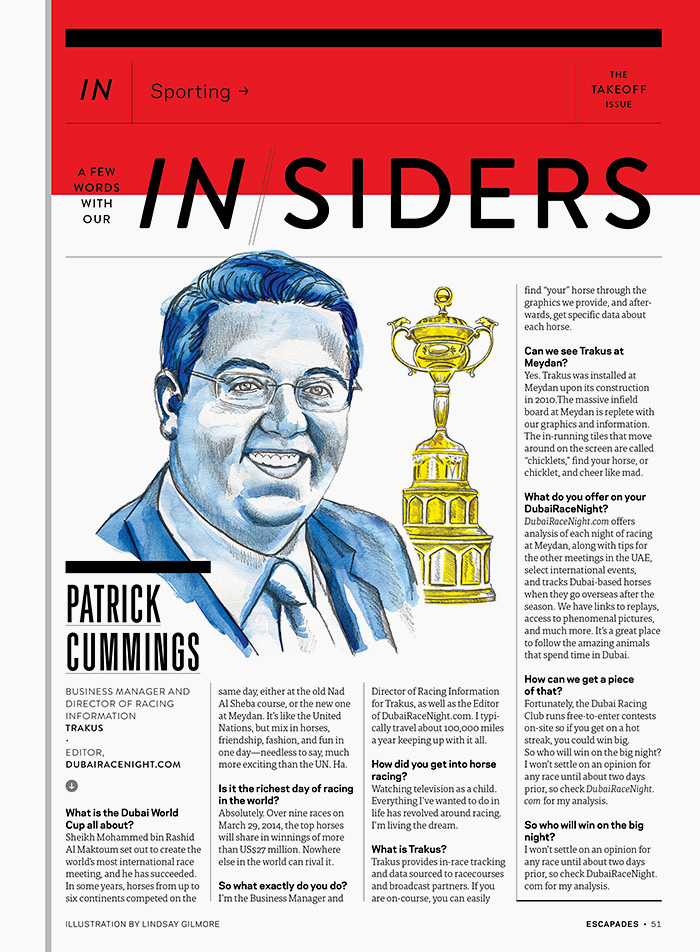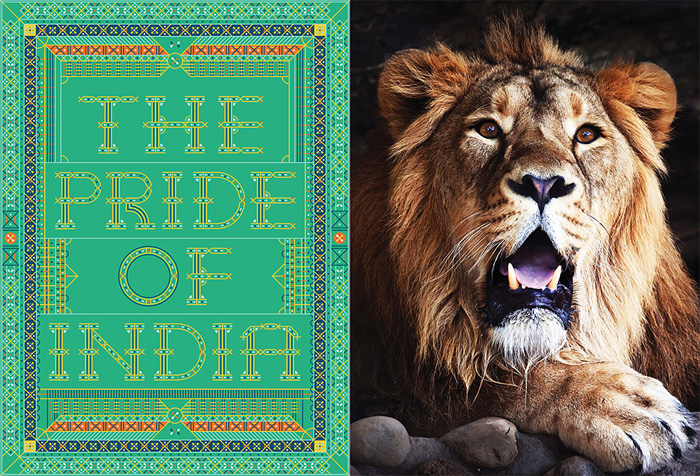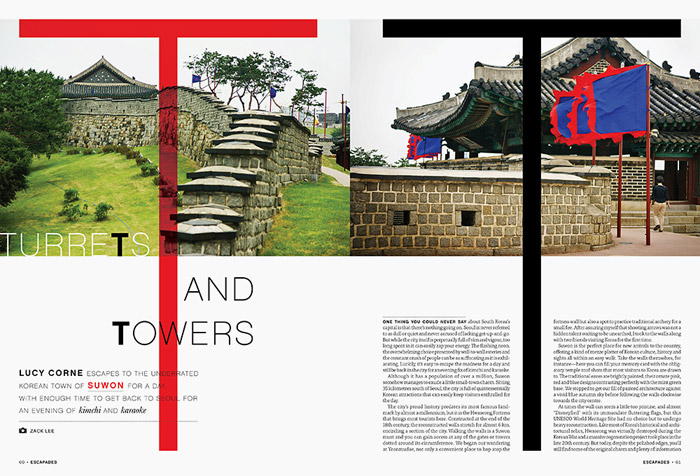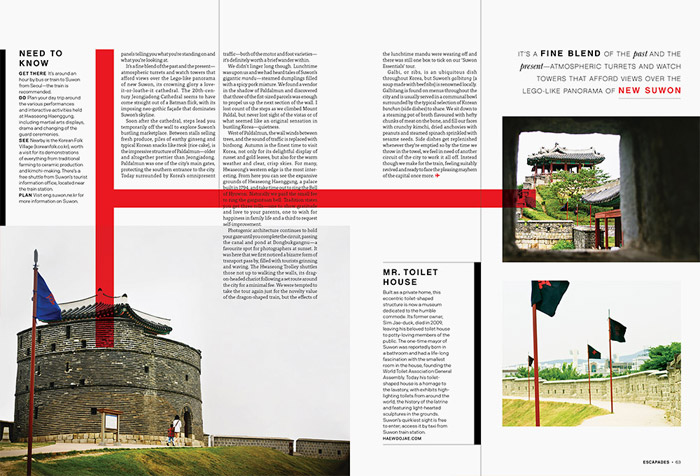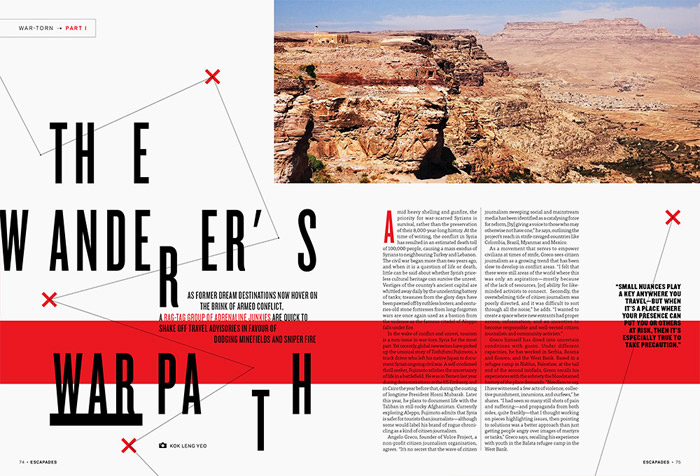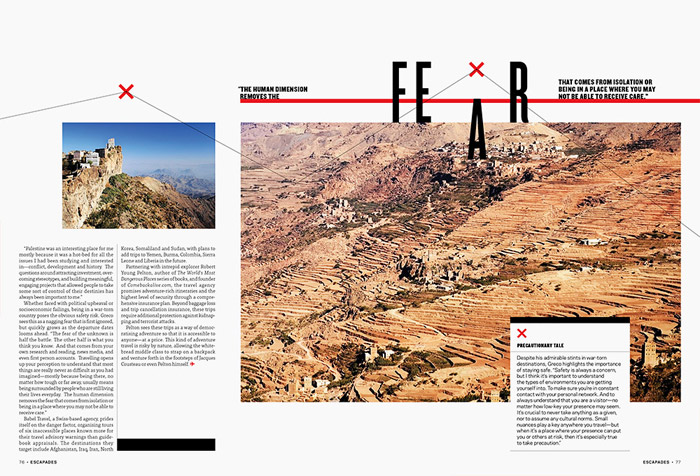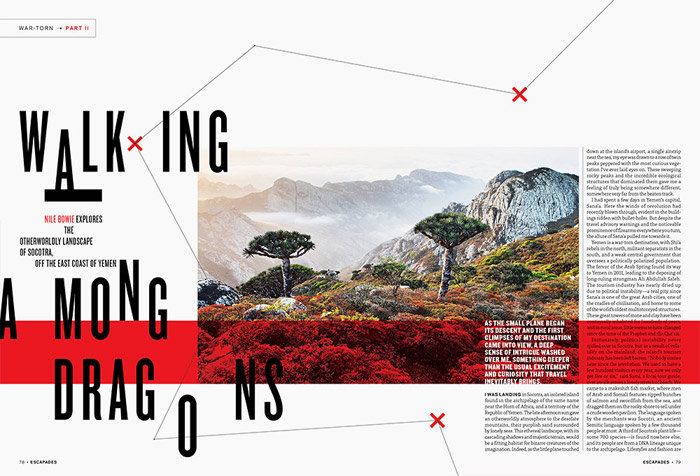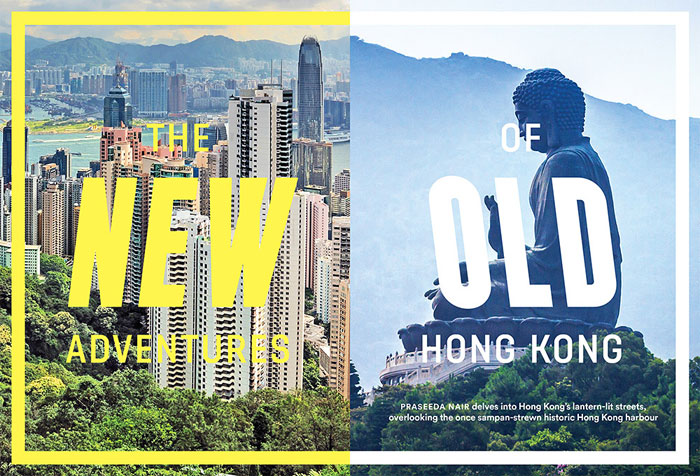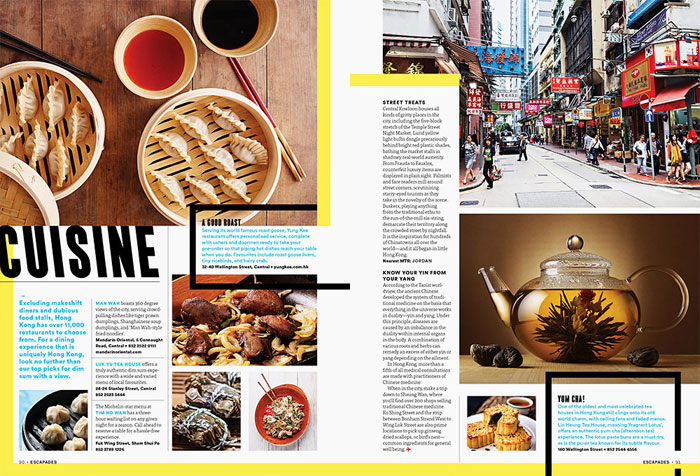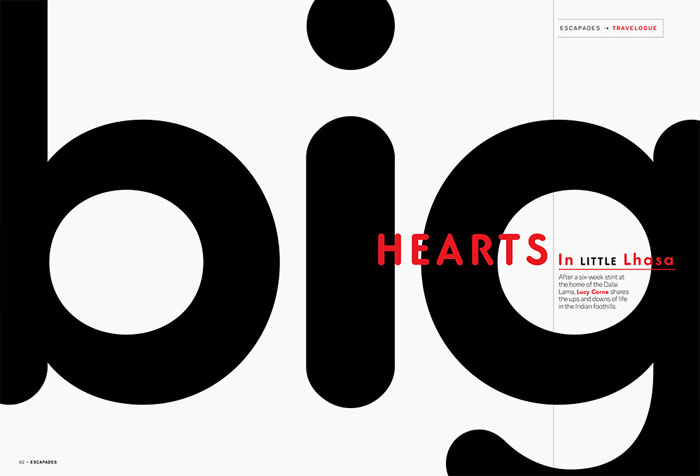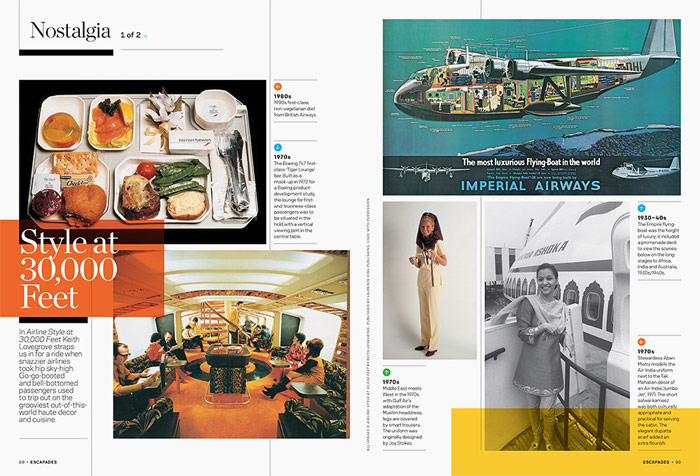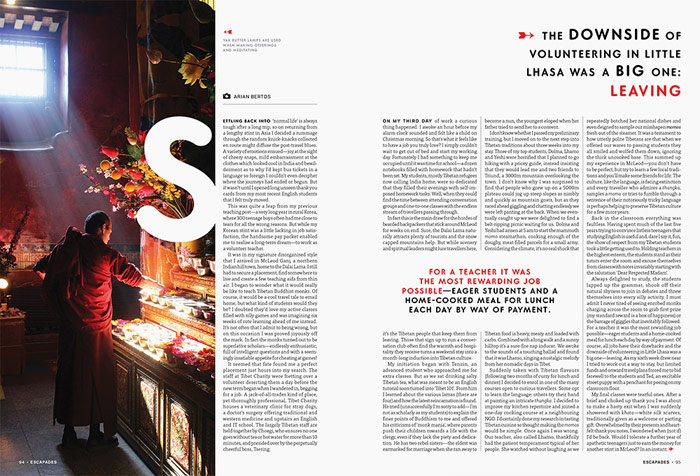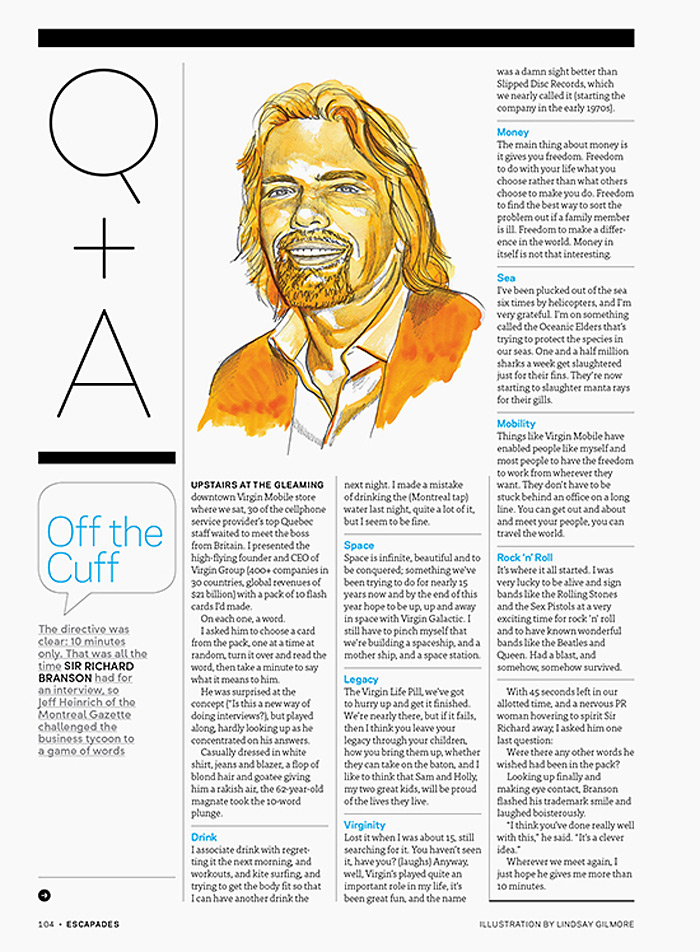 Creative Credits
Portrait: Lindsay Gilmore