Who knew a toilet could be so beautiful? The team at Open Door Design Studio, in collaboration with Kohler, designed the remarkable exterior of Caltech's innovative, winning entry into Bill & Melinda Gates Foundation's 2012 "Reinventing the Toilet Challenge" for display in this year's New Delhi's "Reinvent the Toilet Fair."
Caltech's toilet, a "mobile restroom equipped with a solar-powered water-treatment system that could be used in areas without plumbing infrastructure," was fit inside a shipping container as a part of the "Reinvent the Toilet Fair." While Caltech's impressive feat of engineering certainly lends itself to a utilitarian design, Kohler's envisioned integrating the exterior into the local culture by taking inspiration from traditional Indian truck art, ultimately using Open Door's brilliant design concepts. Local artists were hired for the execution of the project, giving it a true local flavor.
Beyond the beautiful images of the work below, you should also explore Open Door's design process and the science behind the toilet itself.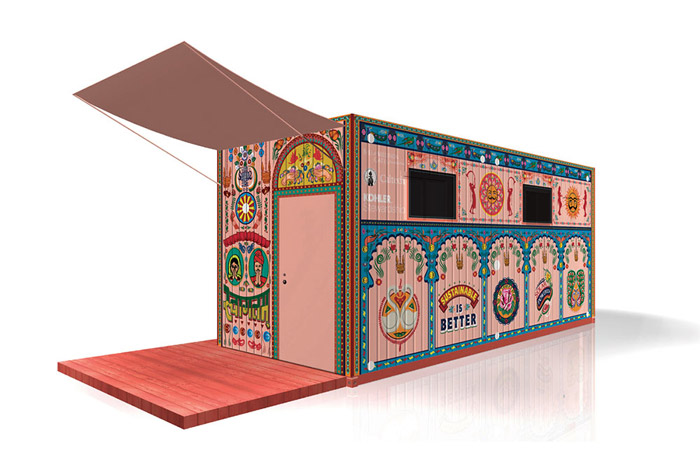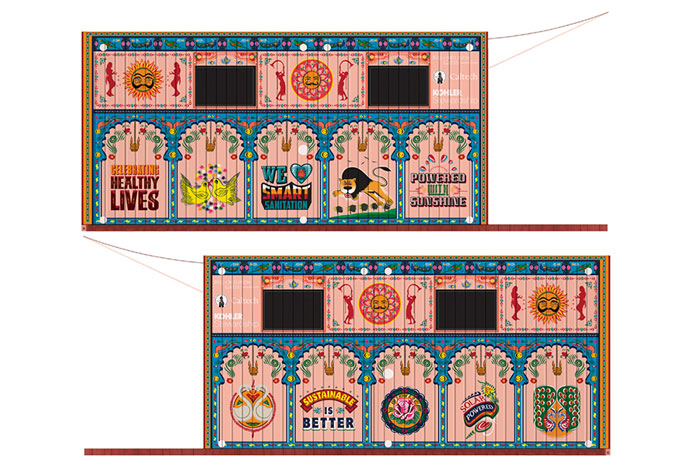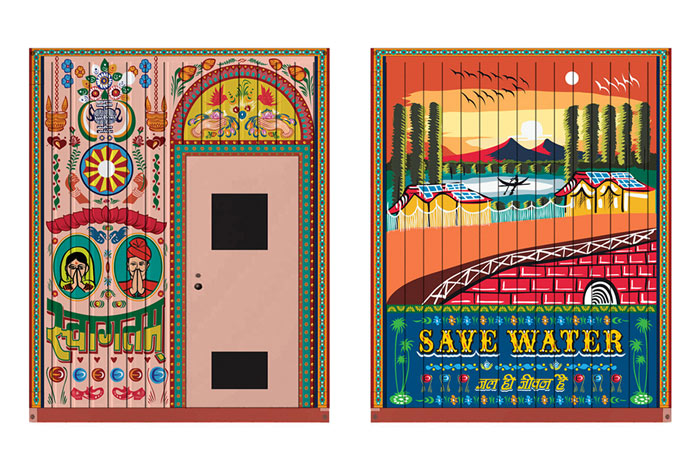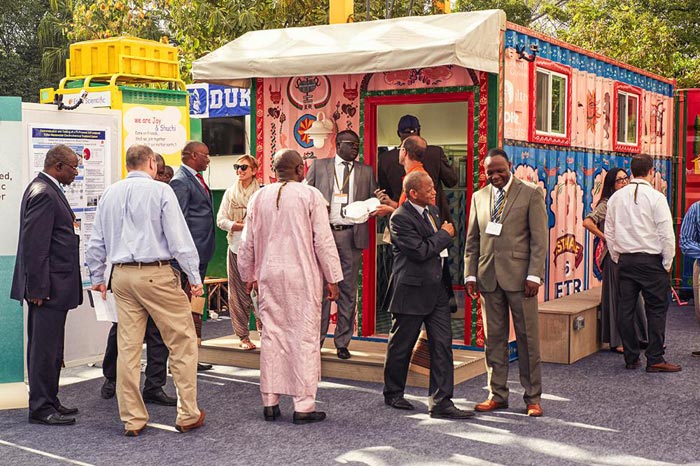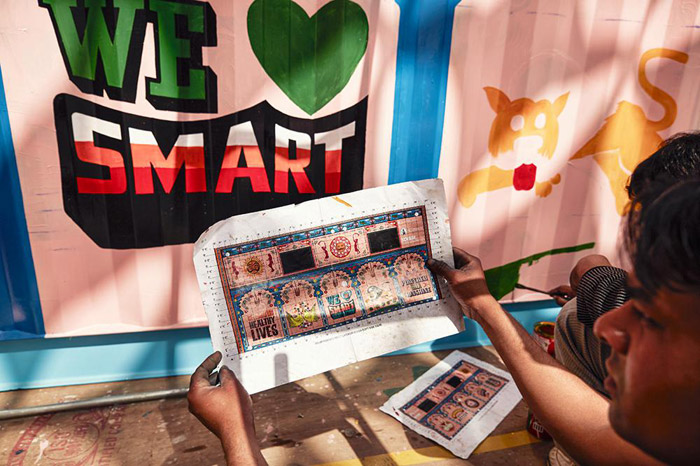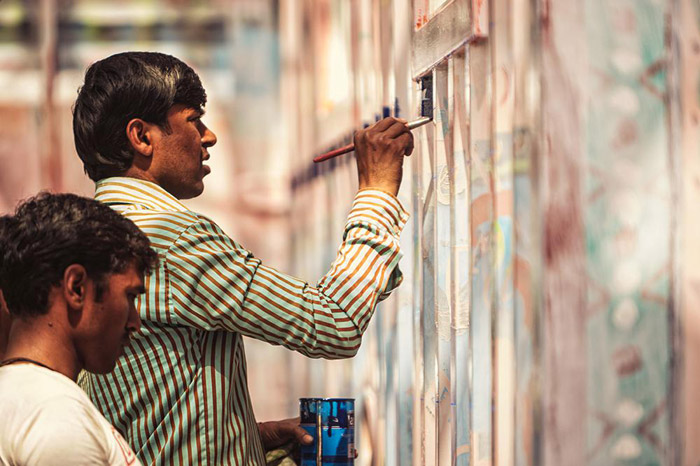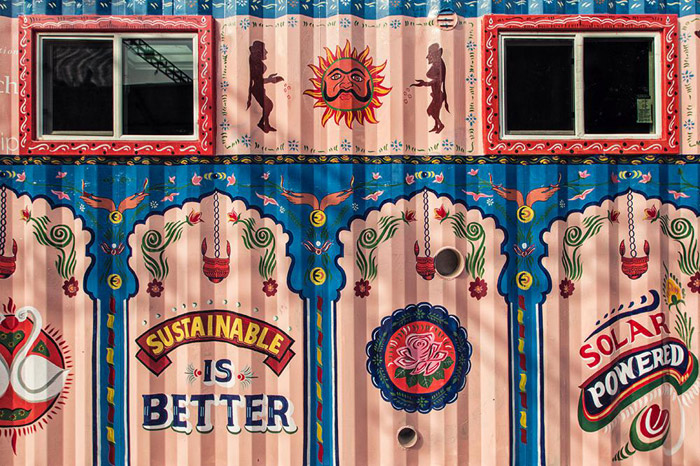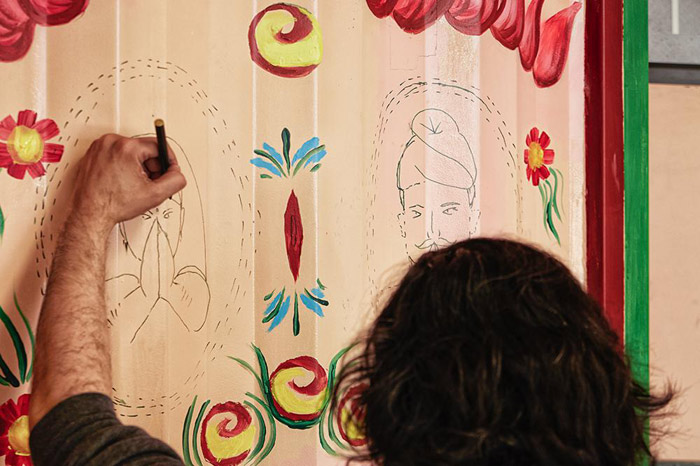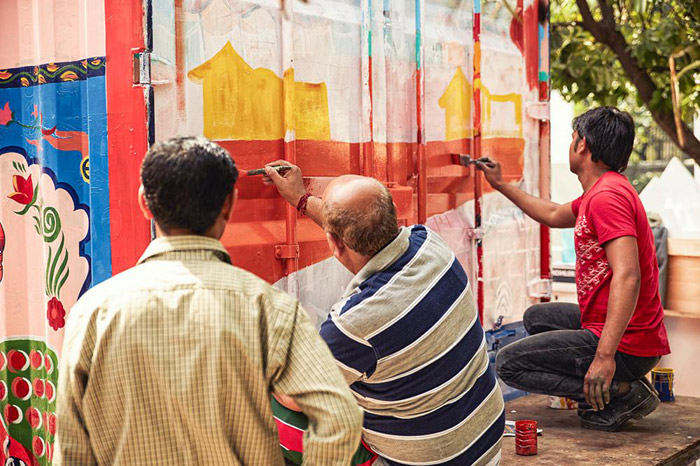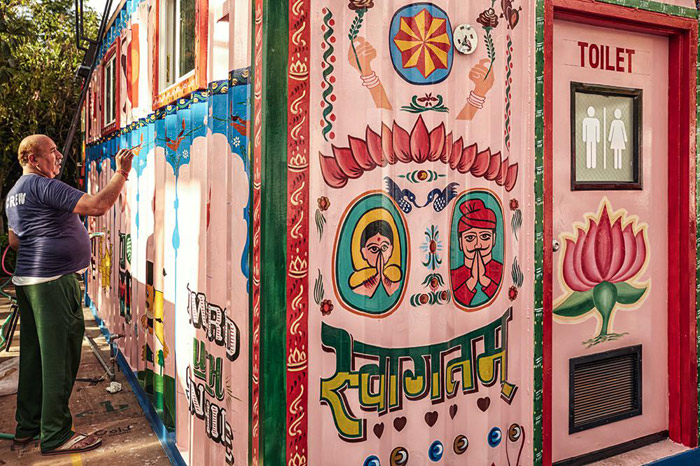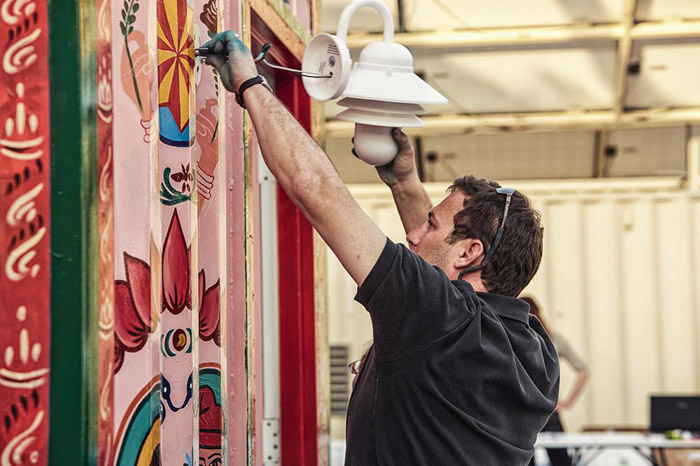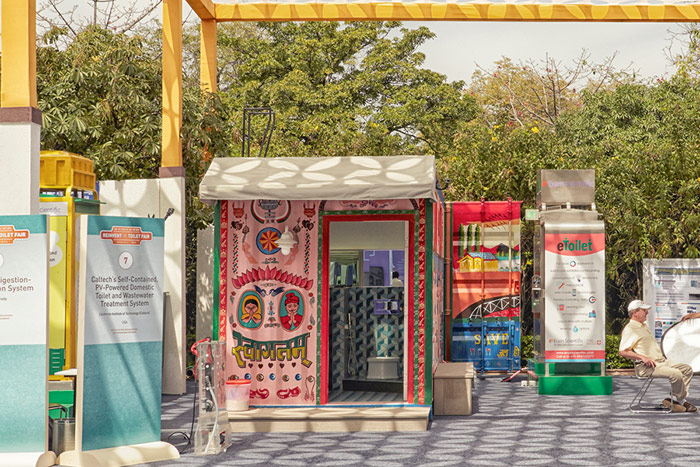 Creative Credits
All photographs courtesy of Kohler Co.