For the month of August, a series of guest posters will be filling in on DWL with daily posts. Today's posts come to you from Maddy Hague of Somewhere Splendid. For more from Maddy, be sure to check out her etsy shop and follow her on Twitter. Enjoy!
Hello everyone! My name is Maddy Hague, and I'm the blogger behind the nesting blog Somewhere Splendid. A graphic designer by trade, I think the paper goods of a party is just as important in setting the tone of the event as the decor. Today I'm excited to share with you my top three favorite trends in party invitation design, and then later I'll be sharing some of my favorite designer party details.
HANDMADE:
With the rise of artists like Dana Tanamachi and other hand letterers, I've noticed that the look is becoming really popular. Whether it is truly hand drawn, or digitally illustrated to have the same feel, you'll see a lot of gorgeous design happening with a nod to the handcrafted.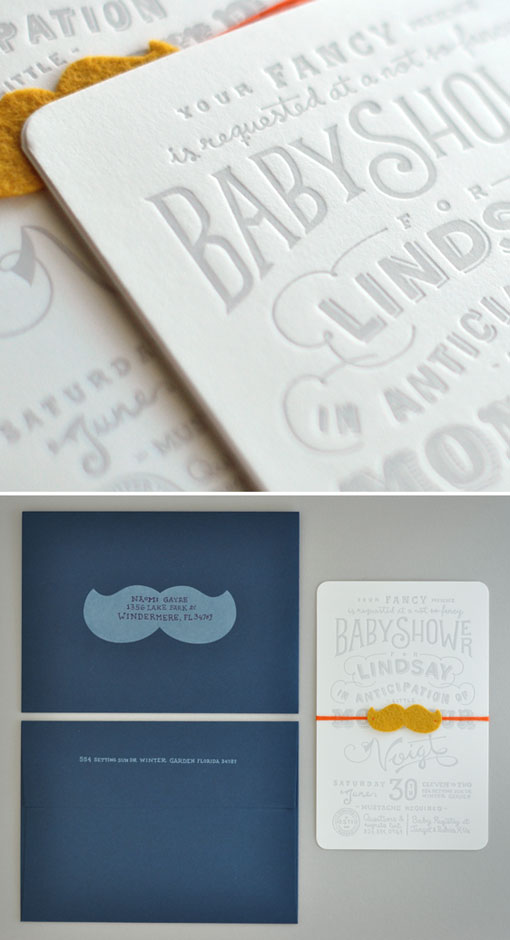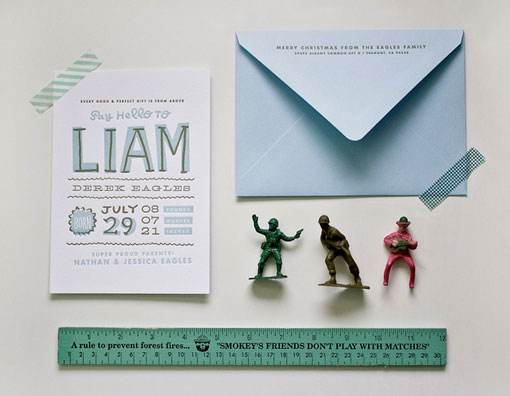 PARTIES IN A BOX:
When your guests can't come to you, what's the best design solution? It's to send them a party in a box, of course! Impeccably designed paper details paired with perfectly packaged confetti, striped straws, and other details are combined in a shippable box that will be sure to surprise the recipient!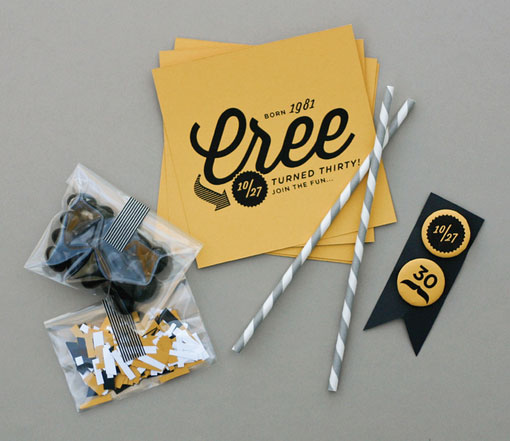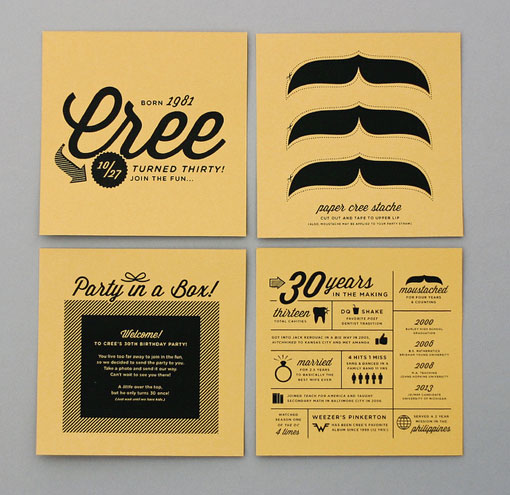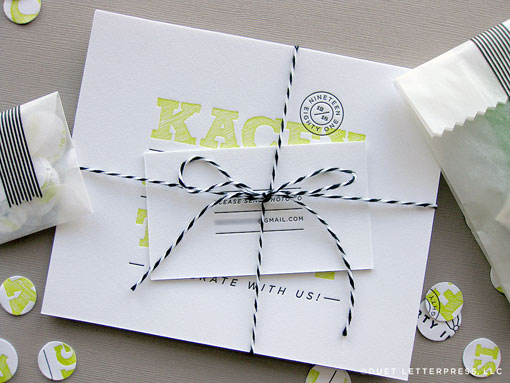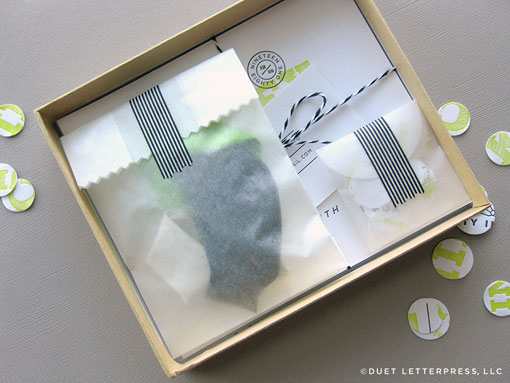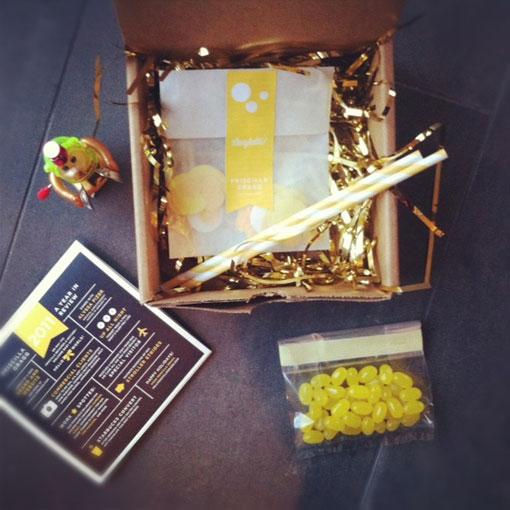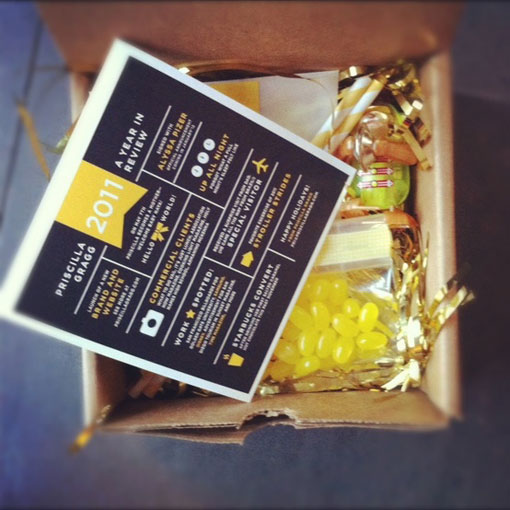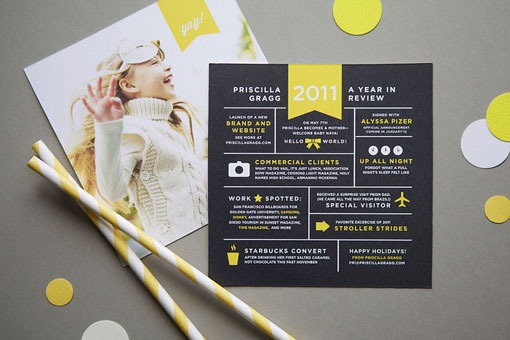 GOLD FOIL:
Gold is everywhere in event design these days, and invitation design is picking up the metallic look with gold foil that adds an elegant, upscale touch. Whether it's using it for all of the copy set in stunning hand lettering, just as a small detail in an overall design, or somewhere in between, it's a great way to establish a festive tone in advance of the event.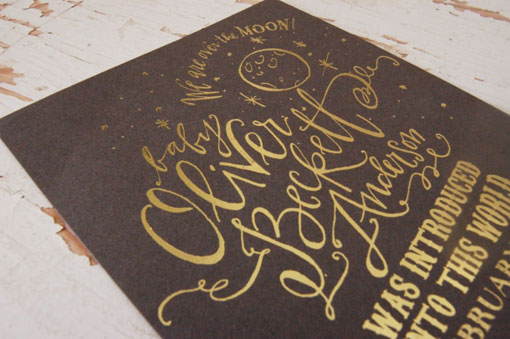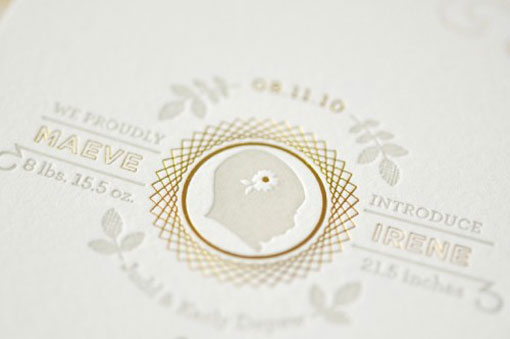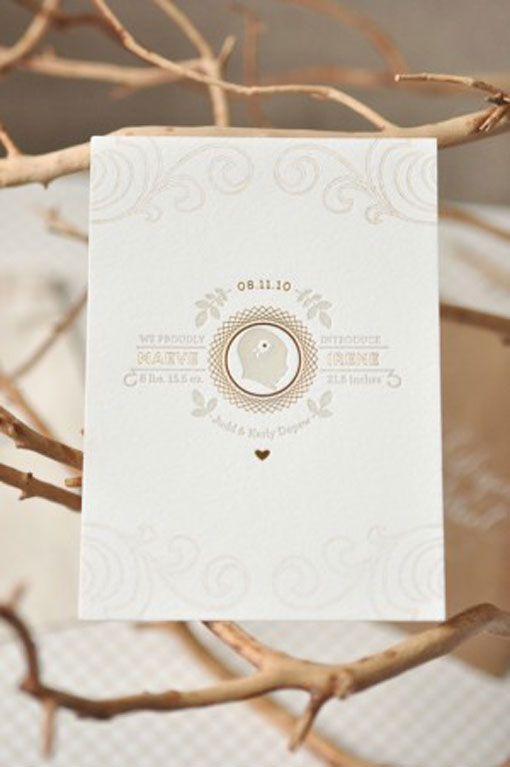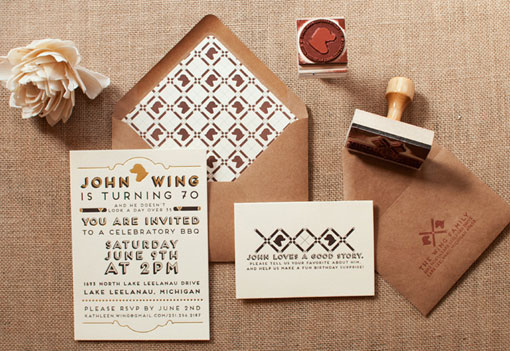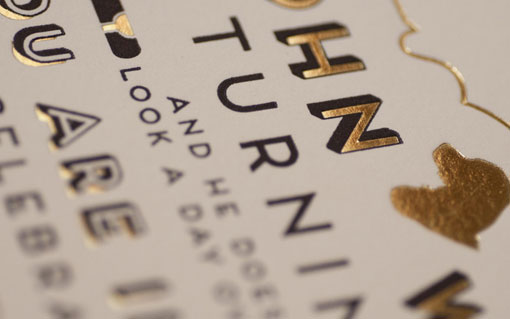 PHOTO CREDITS (from top to bottom):
PARTIES IN A BOX:
Pics 1 and 2: Amanda Jane Jones
Pics 3 and 4: Duet Letterpress
Pics 5 and 6:  Priscilla Gragg
Pic 7: Amanda Jane Jones
GOLD FOIL:
Pic 1: Lindsay Letters
Pics 2 and 3: Oscar&Emma
Pics 4 and 5: Kathleen Wing via Under Consideration