Easy Tiger is a new Kansas City based stationery business that strives to make "cards for awesome people." And they are certainly distributed in an awesome waythrough refurbished vintage vending machines.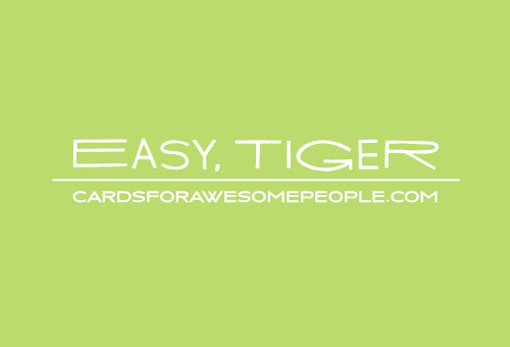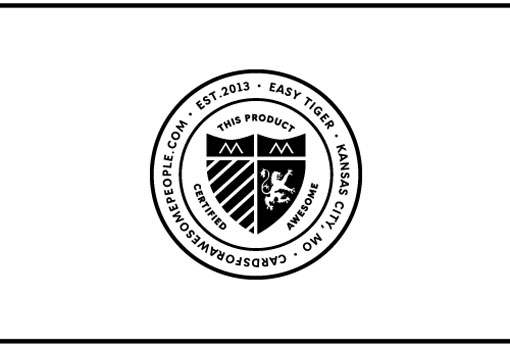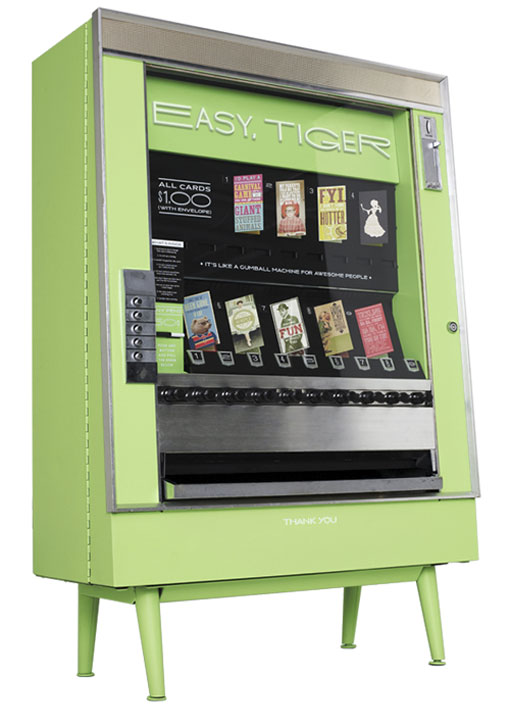 See, our machines (and cards) are just a byproduct of a few people who share the same crazy idea: that cards should be fun. From the way that you buy them, to the way that you use them. And what's more fun than old, salvaged vending machines? We couldn't come up with anything. There is just something amazing about putting in some change, pulling a mechanical knob,and dispensing a little piece of paper goodness (and envelope, of course). No gimmicks. No electricity (except for our fluorescent bulb, when we want to get fancy). Just some vending machines from the 1970's finding a new lease on life.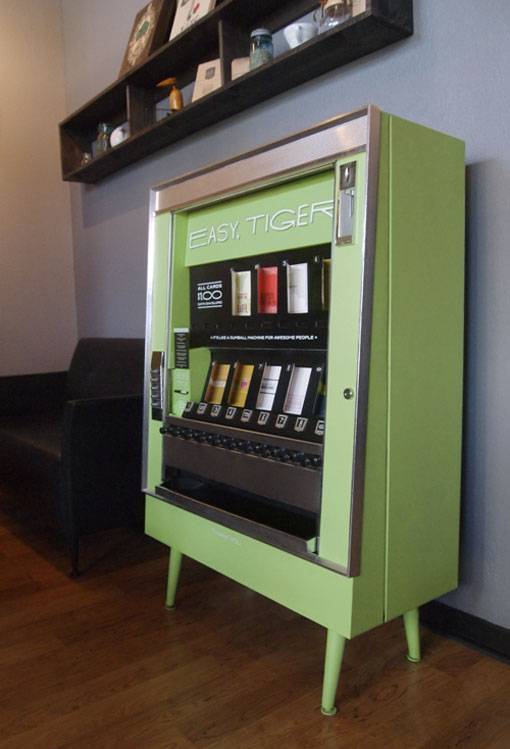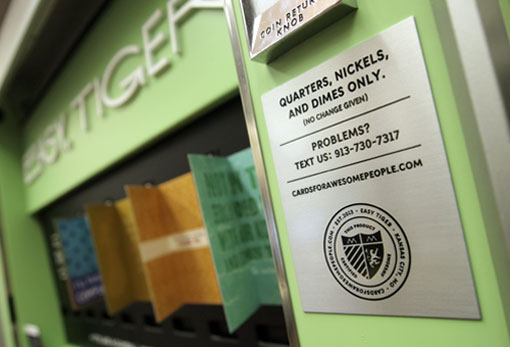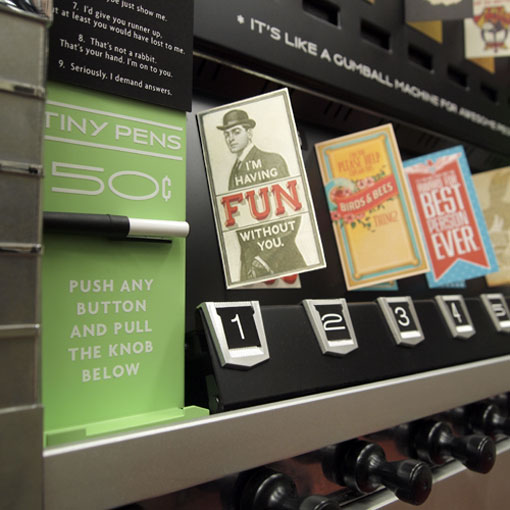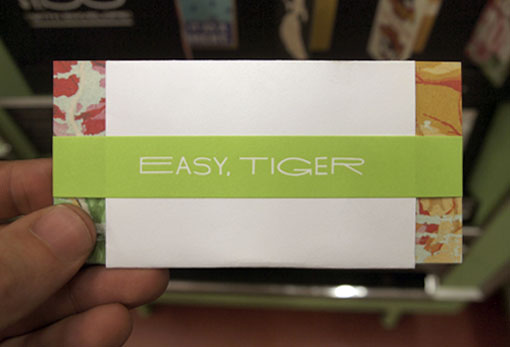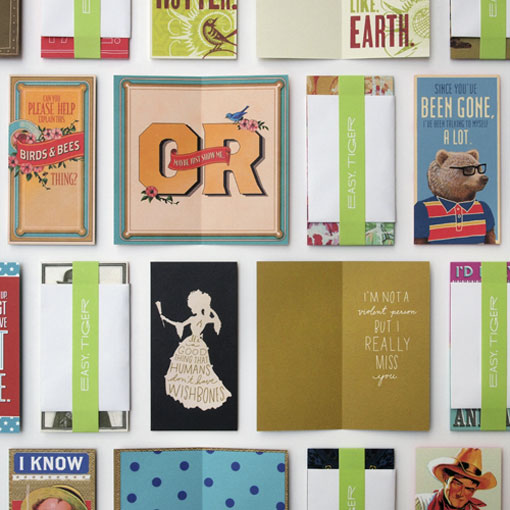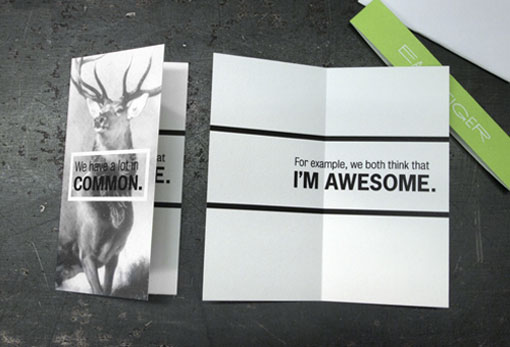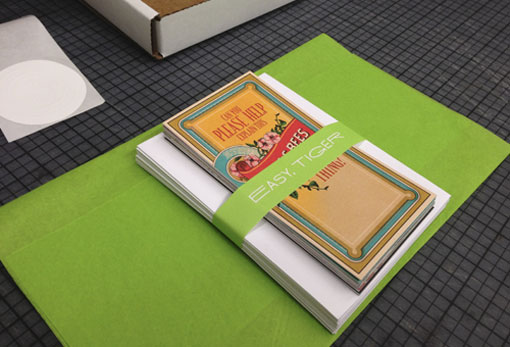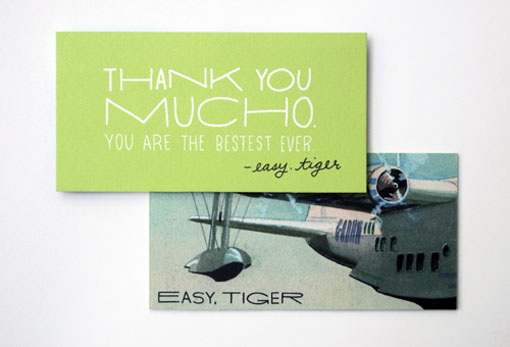 Check out all of their card designs online right here.