For the month of August, a series of guest posters will be fill­ing in on DWL with daily posts. This week's posts come to you from the tal­ented folks of Studio 254: designer and illus­tra­tor Will Bryant, illus­tra­tor and edu­ca­tor Kate Bingaman-Burt,  designer Clifton Burt, designer Tina Snow Le and artist, designer and edu­ca­tor Jason Sturgill. Enjoy!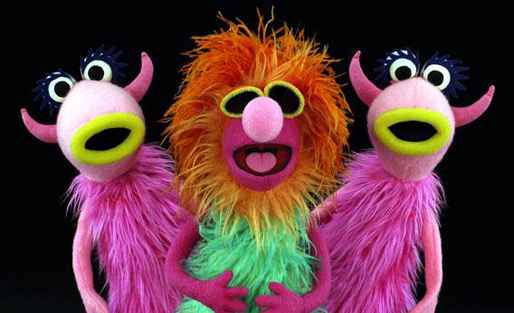 Above: My favorite earworm

My birthday is a few days away. Starting a new year puts me on a bit of a nostalgic trip and the best place to trip on nostalgia is the INTERNET, of course. (God bless these tubes of information…may you grow and multiply).
The candy colored k-hole that I found myself in last night focused on my tv watching habits between the years of 1979 and 1989. My first memories of TV involved two year old me sitting on the floor of my babysitter's house watching Mr. Rogers and peeing my pants. Literally. Sure, I knew how to use the toilet, but I didn't want to miss a minute of Mr. Rogers and his Neighborhood of Make-Believe. I still cue up Mr. Rogers talking about how crayons are made to help me sleep. So relaxing. So hypnotic. So comforting. It's like a visual grilled cheese sandwich with a side of tomato soup. SHOW ME ALL OF THE CRAYONS.
Of course, I indulged in the usual suspects of kiddo TV. Sesame Street (Mr. Hooper dying was a dark day for me), Reading Rainbow (I can still belt out the theme song word for word), The Muppets (I would like to credit this show for my almost life long infatuation with Steve Martin) and, of course, Pee-wee's Playhouse. Pee-wee was my last kid show and ushered me into puberty. Pee-wee prepped me for equal helpings of They Might Be Giants, The Dead Milkmen, Violent Femmes, John Waters and David Lynch).
As I was unpacking my TV habits last night, I realized that I didn't really like cartoons. My childhood TV shows of choice were those that combined adults in various stages of arrested development, puppets in various stages of cute to mega creepy and worlds that were in various stages of real life and awkwardly (but awesomely) constructed fantasy. Cartoons were not my jam, but live-action, non-traditional characters who surrounded themselves with color, play, song, humor, joyful surreal awkwardness and a dash of what-the-hell-is-happening was exactly what I was looking for. Still am today in my work and in my life.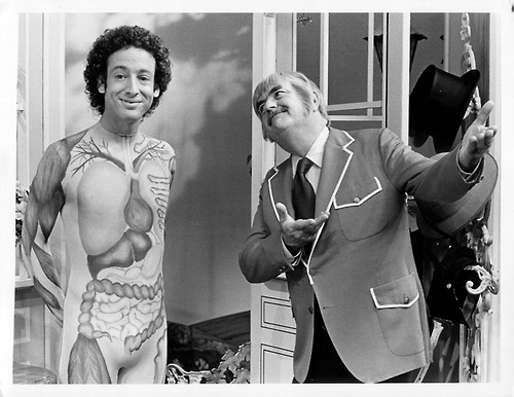 TV Show Crossovers! One of my favorite tropes! Slim Goodbody on Captain Kangaroo.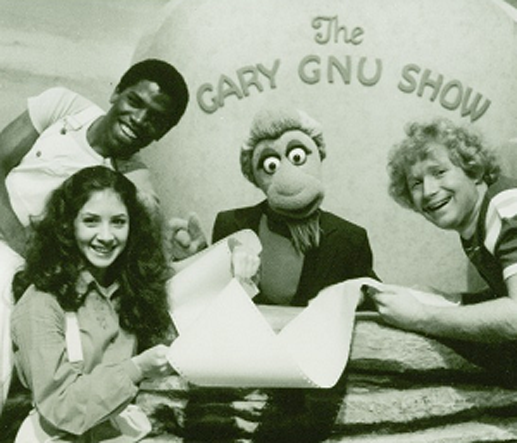 Copious amount of word play with Gary Gnu on The Great Space Coaster.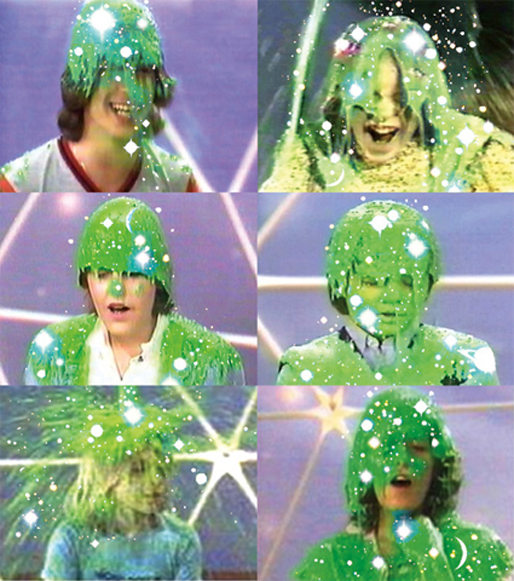 You Can't Do That on Television. The opening theme credits owes its life to Terry Gilliam. Speaking of Terry Gilliam, have you seen the his DIY Animation Show from the 1970s? WATCH IT.
Further K-Hole Finds:
Dolly Parton and Pee-wee Herman
Me Lost Me Cookie At the Disco
Bill Cosby Picture Page
Today's Special
321 Contact
Pinwheel
Bloodhound Gang
New Zoo Revue
Anything by Sid & Marty Krofft