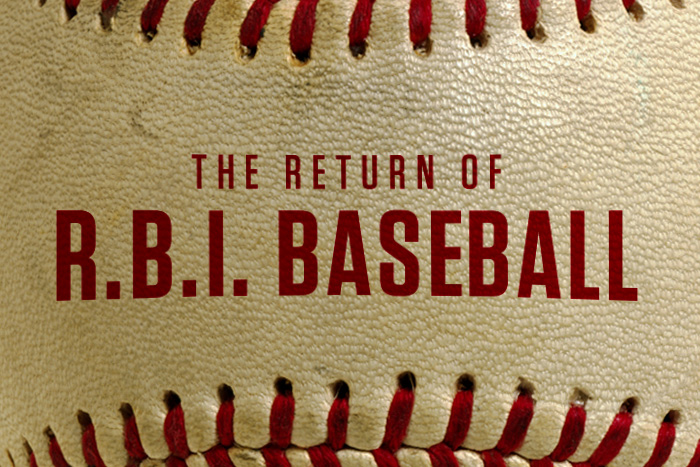 Nearly 30 years ago, one of the greatest video games of all time was born. R.B.I. Baseball, an absurdly rudimentary game for Nintendo in 1986, with its arcade style, simple graphics, and epic TV commercials was just too good to stay in the dustbin of history.
Like being lost in the dessert, we've survived on a variety of YouTube clips of the 1986 World Series Game 6 as imagined on the NES, legends passed down generation to generation, and not much else.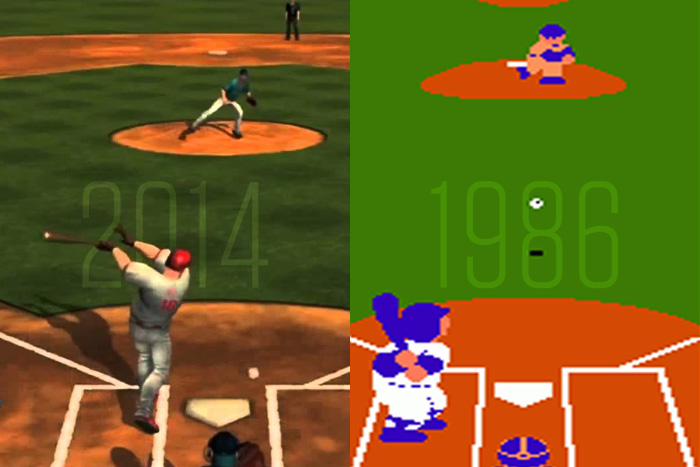 Thankfully, last week Major League Baseball revived the classic game with an all new version for iOS, Xbox 360, and PS3 just in time for the 2014 season. For us, this is the greatest second act in gaming and baseball history.
It takes the game out of the past and just makes it work for today's technology, but unlike reboots of TV shows or movies (see also: The A Team, Charlie's Angels, Jack Ryan movies after The Hunt For Red October, Footloose, Arthur—we could go on and on, but let's just stop there) they didn't throw away any of the charm, fun, or camp. A simple 2014 update of the graphics, improvement of the sound quality, and a bold move to leave the idiot-proof two-button gameplay relatively the same. And in 20 minutes or less, you can play 9 innings of pure childhood bliss.
Not that unspooling of this kind of nostalgia isn't without its problems or discontents. One SB Nation writer summed up the modern looking graphics simply by stating, "The short, fat dudes are gone. Repeat: the short, fat dudes are gone." And with that quip, it was, pretty much all some fans would need to know.
Despite that, we can still imagine Mad Men's Don Draper, in all his the pre-season 7 pitch glory, giving the simple nostalgia-led swing for the fences on this one, fighting off an inside corner cutter with relative ease.
…there is a rare occasion when the public can be engaged on a level beyond flash—if they have a sentimental bond with the product. He also talked about a deeper bond with a product: nostalgia. It's delicate, but potent. Sweetheart. Teddy told me that in Greek, nostalgia literally means the pain from an old wound. It's a twinge in your heart, far more powerful than memory alone. This device isn't a space ship, it's a time machine. It goes backwards, forwards. It takes us to a place where we ache to go again. It's not called a wheel, it's called a carousel. It lets us travel the way a child travels. Round and a round, and back home again. To a place where we know we are loved.
Now, the improved graphics aren't the end of the world. Think about the terrible graphics like watching original Star Trek episodes. Sure, the story is good, and Shatner is amazing, but we still want our holodecks and touch screens from Next Generation and the new movies. And truthfully the Red Sox's David "Big Papi" Ortiz actually looks somewhat convincingly like David Ortiz—although for some reason we can't get him to hit the ball at all, but that's human error I'm sure.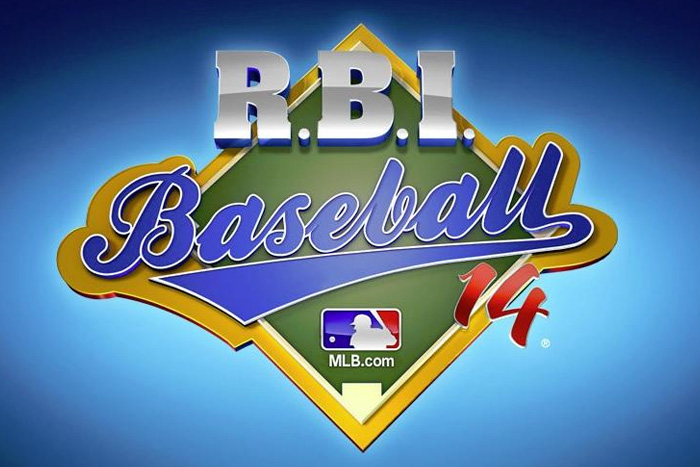 R.B.I Baseball 14 is a nostalgia play that works amazingly well. And an interesting play, pardon the pun, for baseball that continues its technological and social leadership trend. And for iOS, that $4.99 is a bargain—makes us want to open up some more packages from our slowly depleting 1986 Topps box. The gum isn't very good anymore, but the cards are still beautiful type-driven masterpieces, but that's probably for another week.