There's some great work coming out of W+K Studio in Portland. They have a well-stocked shop featuring their handmade goods, which includes posters, totes and t-shirts. I just received their 2010 Goodness Calendar in the mail the other day so I can personally vouch for the quality and craftsmanship.
Another standout series is their Handpulled for Haiti posters. The prints were designed to assist in Haiti's relief efforts, with all of the proceeds going to Mercycorps. Check out the rest (including make readys) right here.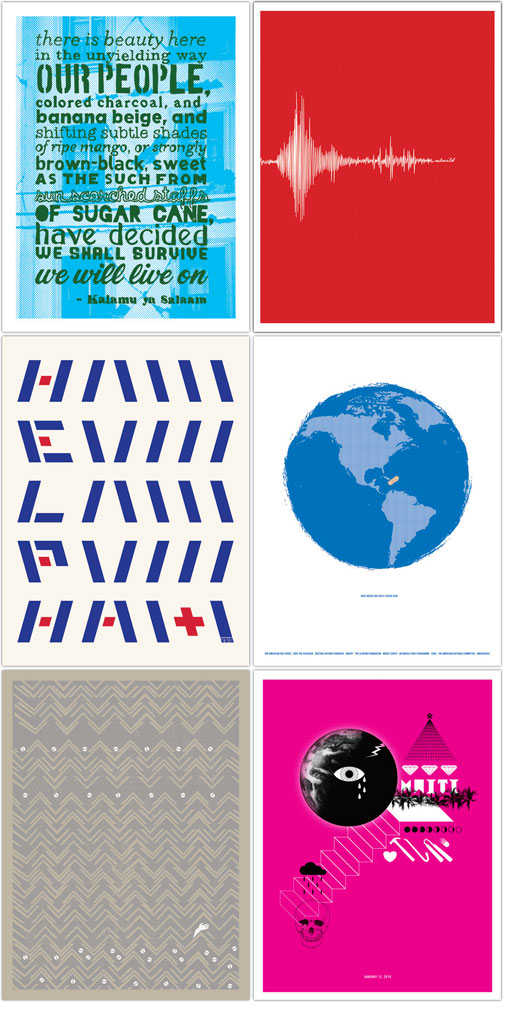 Just a quick note that posting will be relatively light next week as I'll be out of town for a couple of days. Have a great weekend!