Update: This giveaway is now closed. Thanks for your participation!
Readers, you're in for a treat today—I have a new giveaway to share with prizes for three lucky readers. Chopsticks is an innovative new novel created by Rodrigo Corral and Jessica Anthony, that incorporates a physical book, an iPhone/iPad app and a website.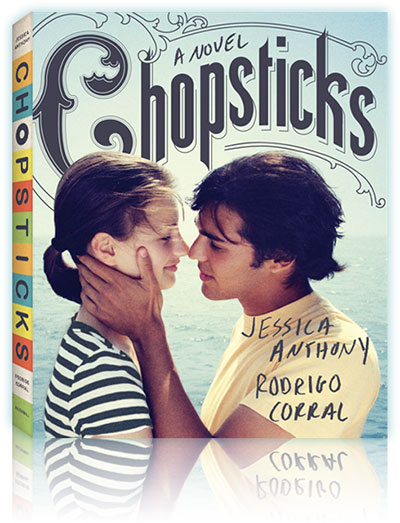 Chopsticks was born out of the desire to tell a story with multiple medias, without losing the fundamental truths which make reading fiction an emotional human experience.
The novel's digital format will still allow you to encounter the lives of Frank and Glory, the characters that fill the pages, but the additional videos, songs and digital links will create a new novel experience.
Chopsticks is a novel, an app, a website. It is a collage of original drawings, objects, text, sounds, and video. It is a love story. It is a mystery. Read it. View it. Experience it.
The Fine Print: We have three copies of the book to give away to DWL readers in the US only. Simply leave a comment on this post between now and Friday at midnight EST. Only one entry per person please. Good luck!
Here are a few spreads: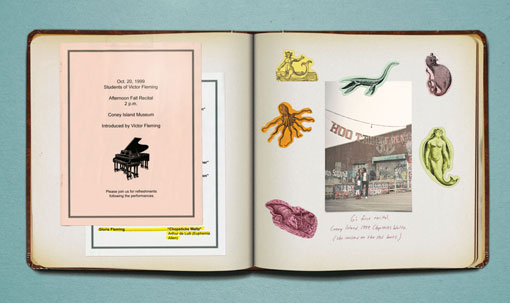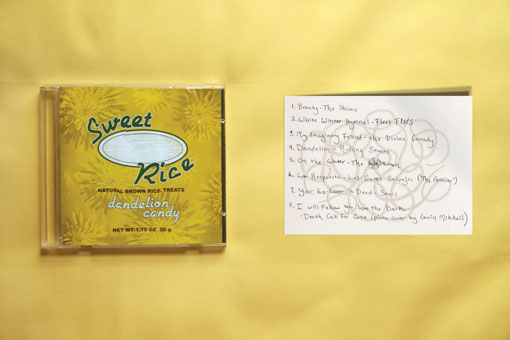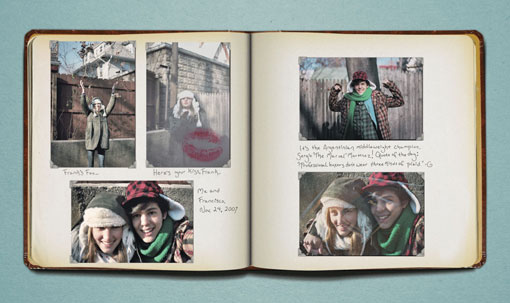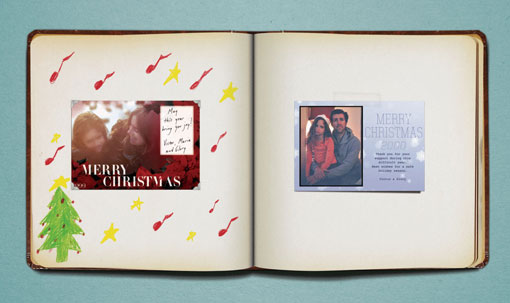 Also check out the book trailer:

And a demo of the app:

About the authors
Rodrigo Corral runs Rodrigo Corral Studio and is the creative director at Farrar, Straus and Giroux. He has designed covers for the Pulitzer Prize winning author Junot Diaz and the bestselling author Chuck Palahniuk among many others. He also designed the New York Times bestselling books Decoded by Jay-Z, Classy by Derek Blasberg, and Influence by Mary-Kate Olsen and Ashley Olsen. He has taught at the School of Visual Arts in New York City and lectured around the country. Through it all, he remains deeply committed to transcending the visual possibilities in art, in culture, and throughout the universe.
Jessica Anthony's debut novel, The Convalescent (McSweeney's/Grove 2009), was an ALA Adult Notable Book, a B&N "Discover Great New Writers" selection, an Editor's Choice in the San Francisco Chronicle, and has been taught in several universities across the country. Her short fiction can be found in Best New American Voices, Best American Nonrequired Reading, McSweeney's, New American Writing and elsewhere. She was raised amidst the farms and bowling alleys of Upstate New York, and currently teaches at Bates College and Southern New Hampshire University.
Update: Unfortunately I failed to mention earlier that the contest is only open to readers in the US. Apologies for that oversight!