Apartment One has teamed up with Rock the Vote to develop and launch this year's epic youth voter campaign, "We Will."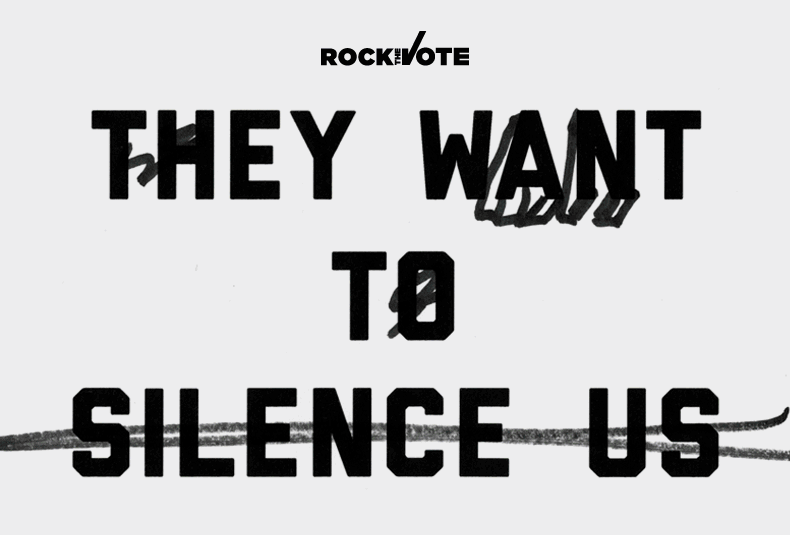 Here's a bit about their thinking:
As voting rights are under attack in states across the country, the We Will campaign is aggressively optimistic, highlighting the war on voting, while reminding young people of their collective power. The campaign combines messages such as "they want us to keep silent, we will be heard," and "they want us to back down, we will be brave" with raw, youthful photography and hand-drawn graphical elements, to illustrate the voice of the people and create a visual dialogue between "they" and "we". The campaign visuals were kept minimal in color and graphics to hero the They/We messaging. We were inspired by trends in youth activism and branding to build a campaign that reflected the vision behind We Will, stayed true to Rock the Vote's mission, and could be shared virally.
What an amazing opportunity.