You may remember seeing Jessica Hische's epic wedding website awhile back, a richly detailed parallax design featuring the work of many of her and now-husband Russ Maschmeyer's friends.
Based on that, I assumed the rest of the wedding details were equally amazing, but I hadn't yet seen any of them until I discovered their wedding keepsake on a recent visit to her portfolio. And it does not disappoint. This gorgeous print piece, which was given to all of their guests, included all of the artwork from the site on one side and the full timeline of their meeting on the back.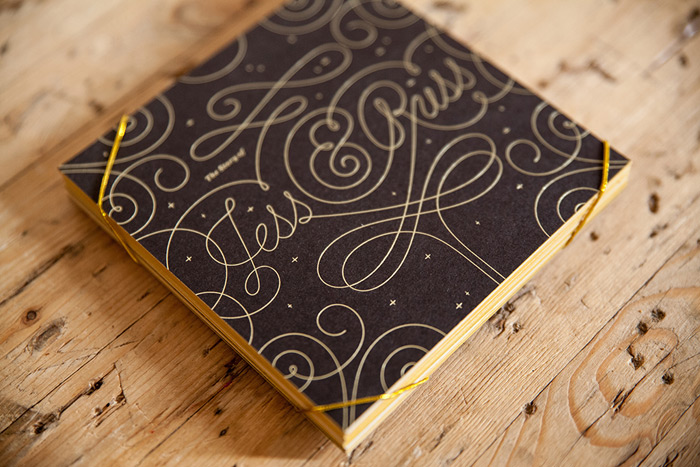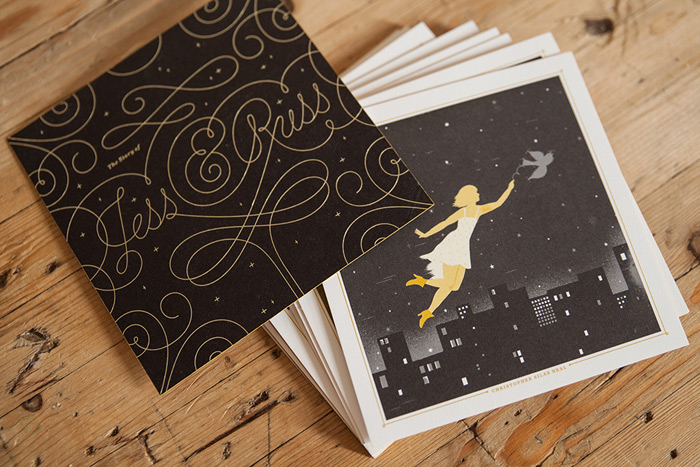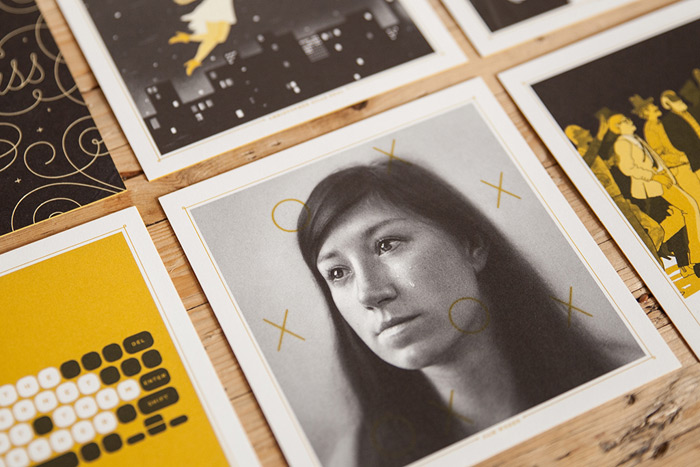 Each font was printed offset with hits of gold foil, and the backs also featured gold foil alongside letterpress printing. Each set of fronts and backs were then duplexed together with gold edge painting. I can't imagine how amazing these must look in person, and I am sure each guest will hold on to them for a long time to come.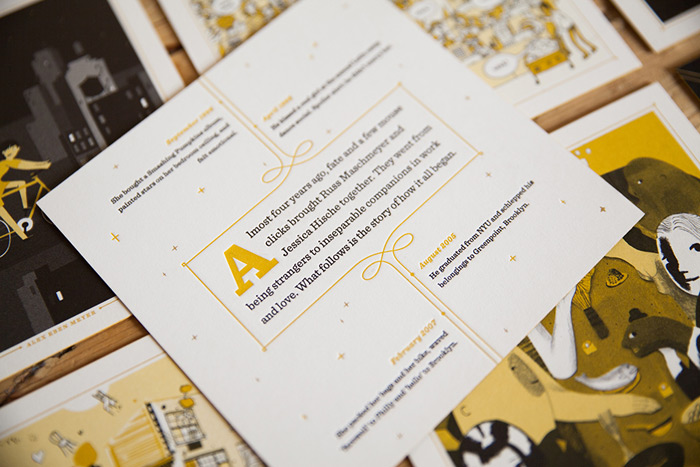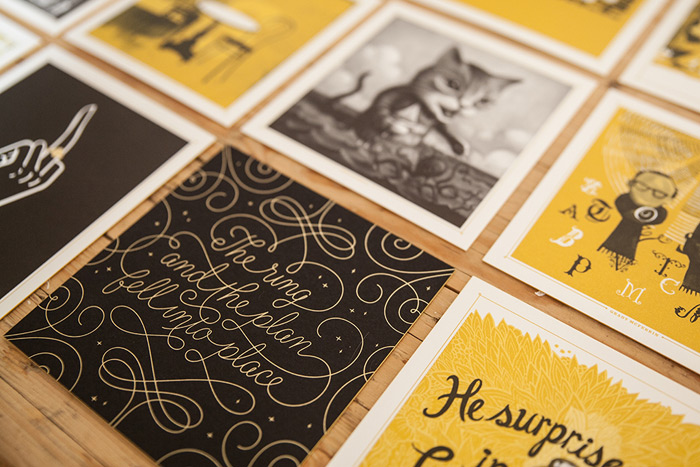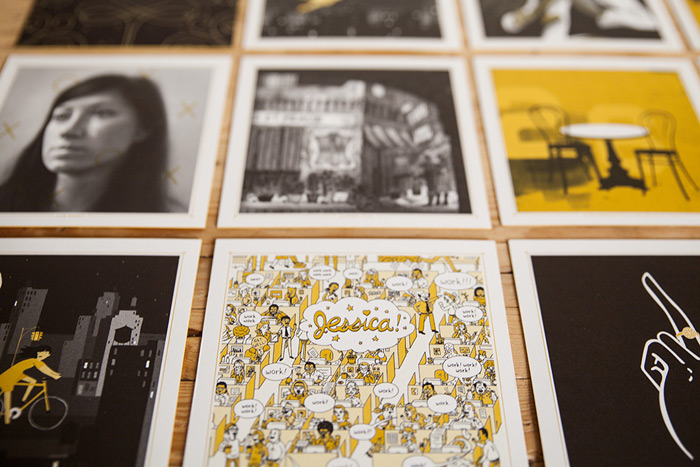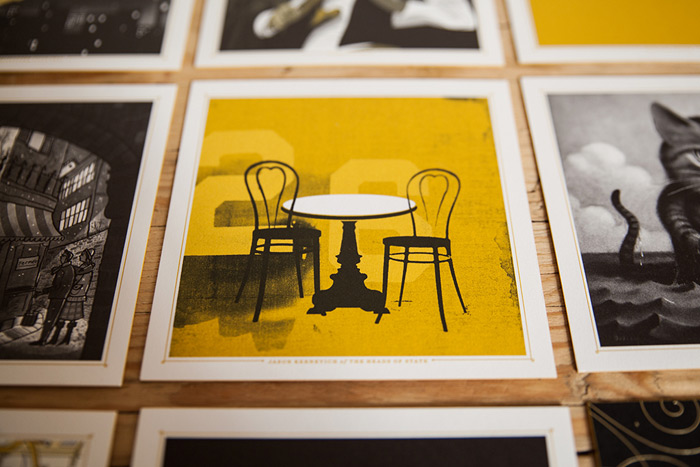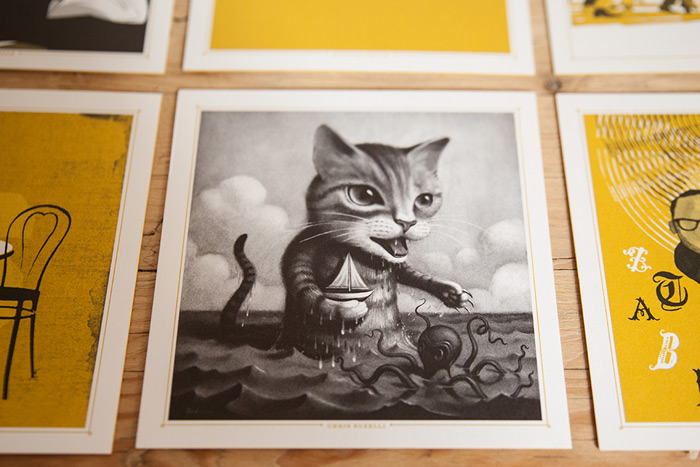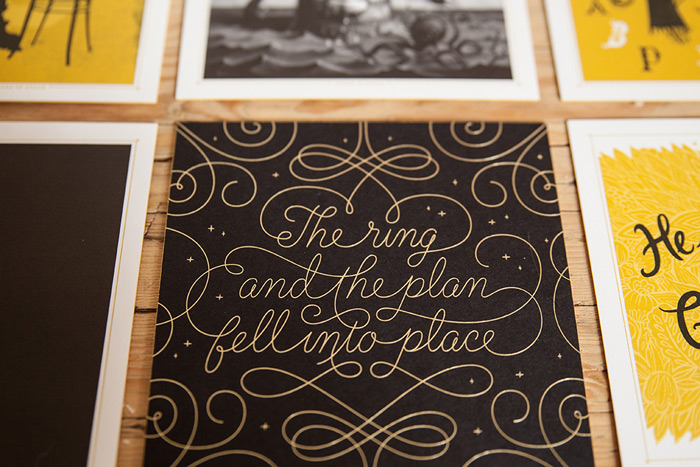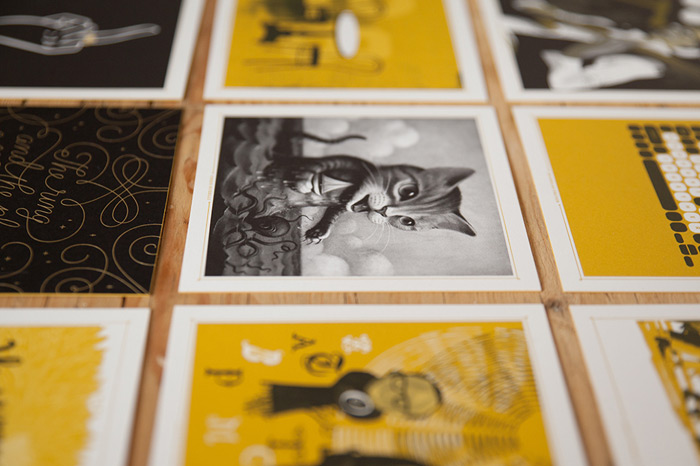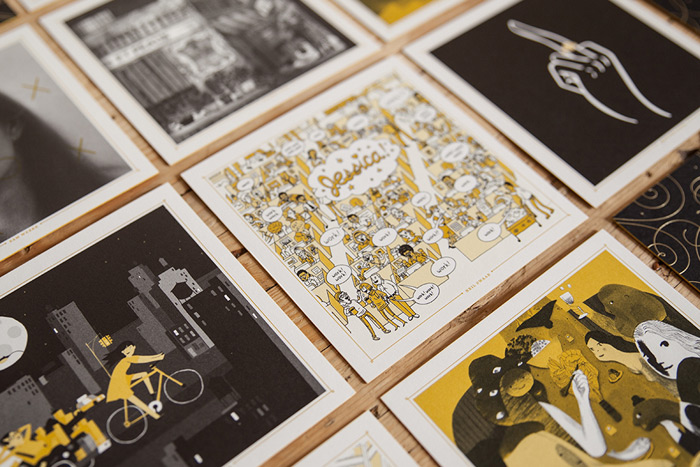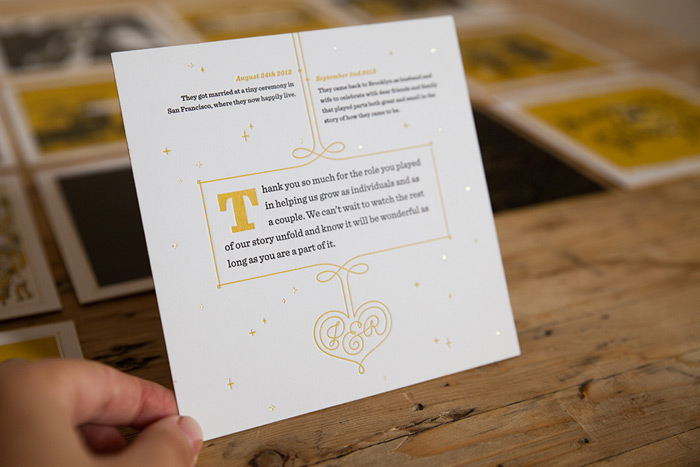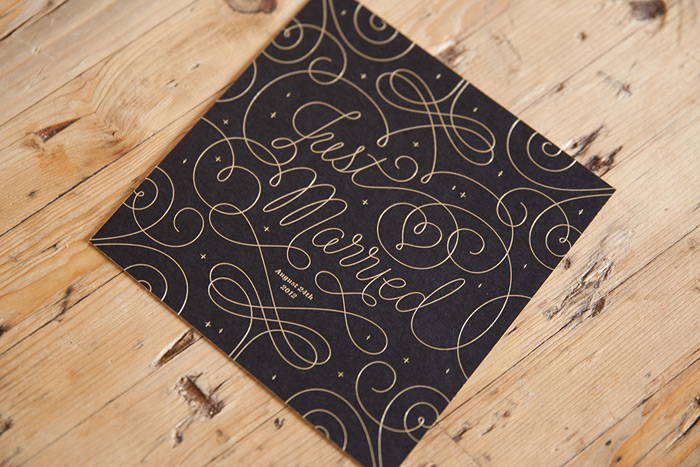 Creative Credits:
Printing: Studio On Fire
Illustrators (in the order they appear on jessandruss.us): Christopher Silas Neal, Frank Stockton, Nicholas Felton, Sam Weber, Josh Cochran, Gilbert Ford, Jason Kernevich of The Heads of State, Chris Buzelli, Grady McFerrin, Alex Eben Meyer, Neil Swaab, Jennifer Daniel, Gina & Matt, James Gulliver Hancock, Jillian Tamaki