The Kate Spade brand is one of my favorites, when it comes to both their products and their marketing efforts, so it's great get a peek into the portfolio of one of their designers, Katie Evans. This particular piece introduced their new Live Colorfully campaign for 2011.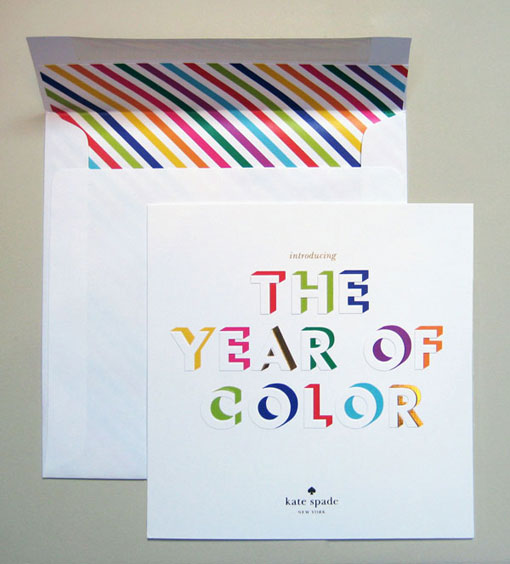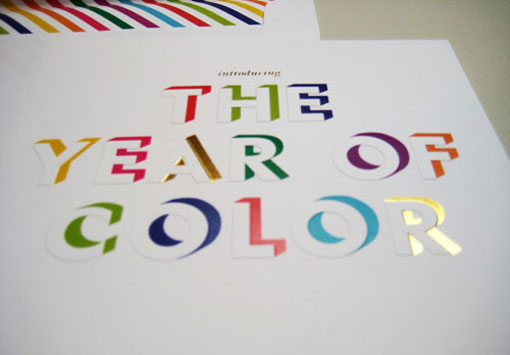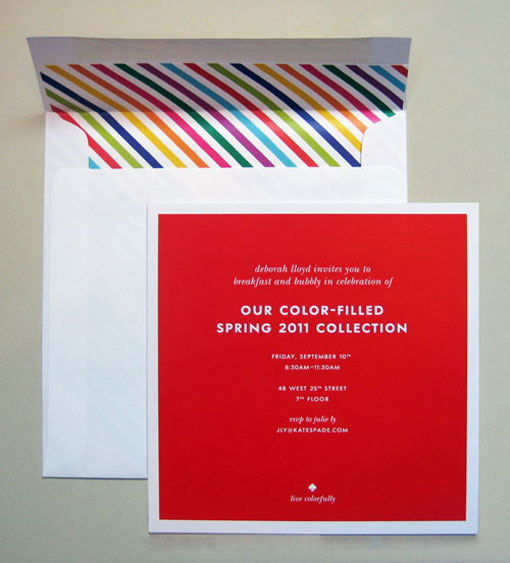 By the way, if you haven't already seen the Live Colorfully campaign on the site, it's definitely worth checking out. Each month they'll build a collection around a particular color, starting with red. And in addition, they've worked with various artists to create custom prints and short films to further celebrate each color.
If Kate Spade does one thing right with their marketing, it's creating a whole world of experiences beyond their products. They're constantly coming up with new creative efforts that both embody the brand and increase customer loyalty. And as a result you've got one fiercely devoted group of people who are personally invested in all aspects of the brand.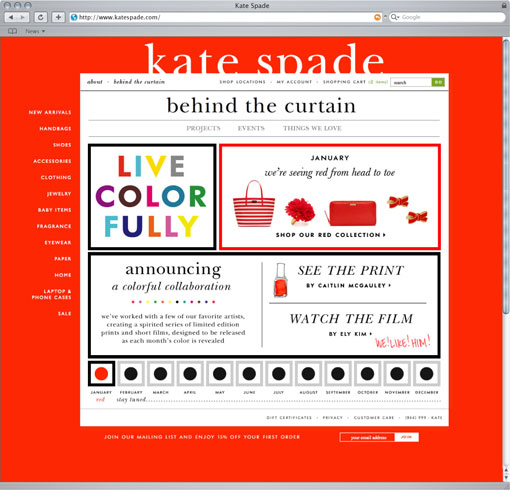 via Allan Peters