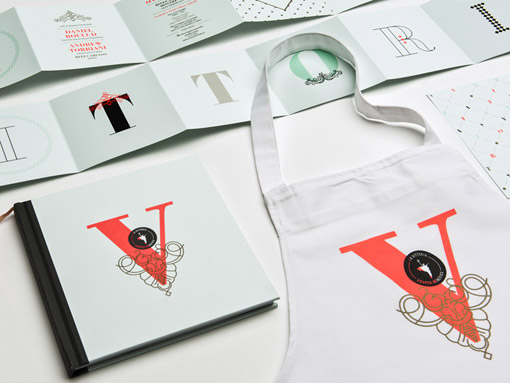 lg2boutique recently completed this gorgeous work for La Vittoria, a charitable event held in Montreal:
Montreal's luxurious Ritz Carleton Hotel played host to La Vittoria 2012 where, for the fourth straight year, the branding was entrusted to lg2boutique. La Vittoria, which raises funds for a different charity each year, benefited the Jewish General Hospital Foundation's support of Alzheimer's research, for 2012.
The branding was inspired by the location and the theme of remembering, a reference to the cause for which donations were solicited. All of the rooms were imbued with the duality between 2012 and the time of Louis XVI. The staging of French traditions was interpreted using spiral scrolls and minimalist geometry; gilding and fluorescent colouring. Taking architectural elements as well as photographs of the renowned Chefs as references to statues from a bygone era served as highlights of the visual touches of this unique evening.
lg2boutique created the graphic platform including the invitation, the waiter's aprons and the souvenir program to mark the prestigious dinner gala.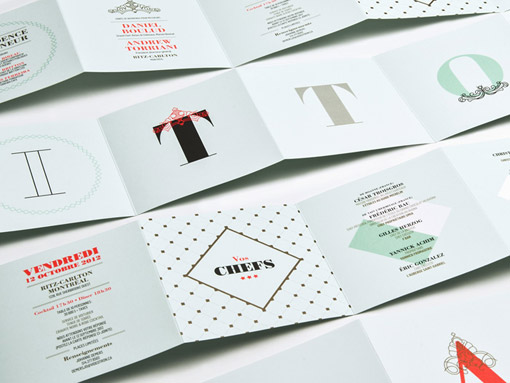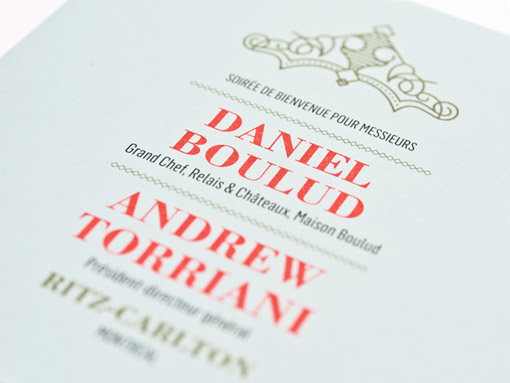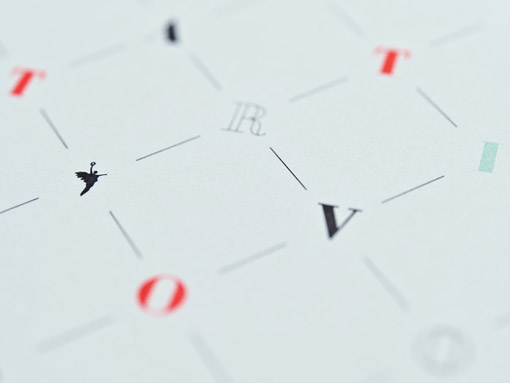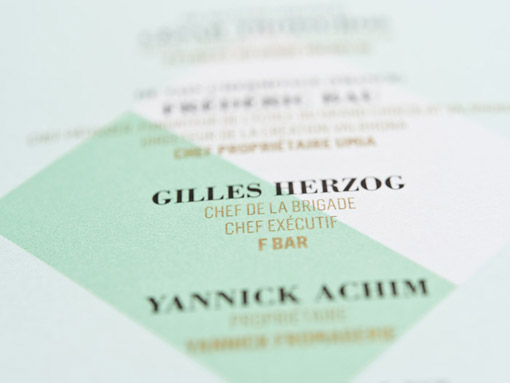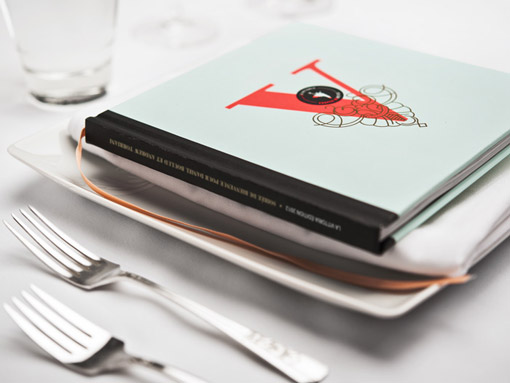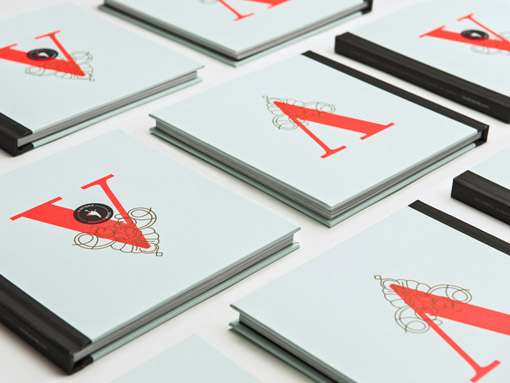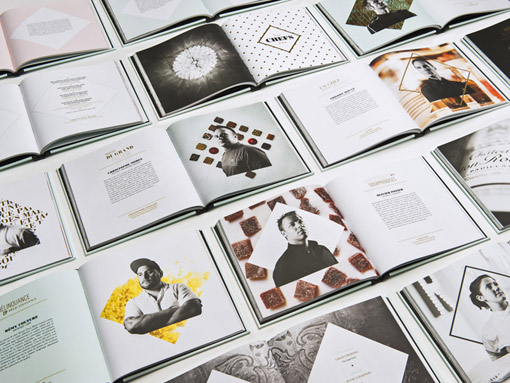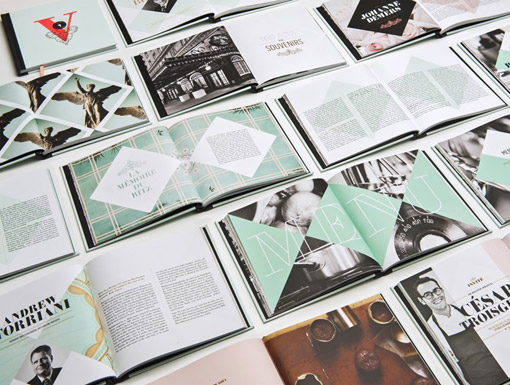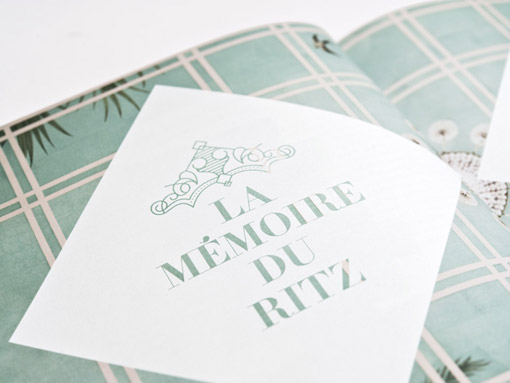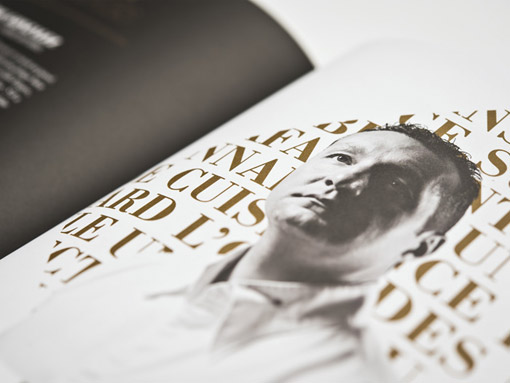 Creative Credits:
Client: La Vittoria, Johanne Demers
Vice President, Creative Director: Claude Auchu
Creative Director: Serge Côté
Designers: Cindy Goulet, Marie-Pier Gilbert
Copywriter: Pierre Lussier
Account Services: Catherine Lanctôt, Florence Morin-Laurin
Photographer: Luc Robitaille
Print Production: lg2fabrique