Menus for Chez Panisse is an essential book for anyone who loves the art of letterpress. The book chronicles the artistic relationship between Alice Waters, the founder of Berkeley, California's Chez Panisse, and artist Patricia Curtan, who began hand-printing the restaurant's menus while also working as a chef in the kitchen. The one-of-a-kind menus were individually printed for special events, including dinners with celebrities, politicians and culinary heavyweights, each with its own personality to reflect that particular evening's meal.
Menus for Chez Panisse features images that span four decades of work, in a large enough scale that you can get up close and personal with each piece and examine all the details. To give you a taste, a few spreads are below; but if you'd like an even closer look you can pick up a copy at Amazon or Princeton Architectural Press.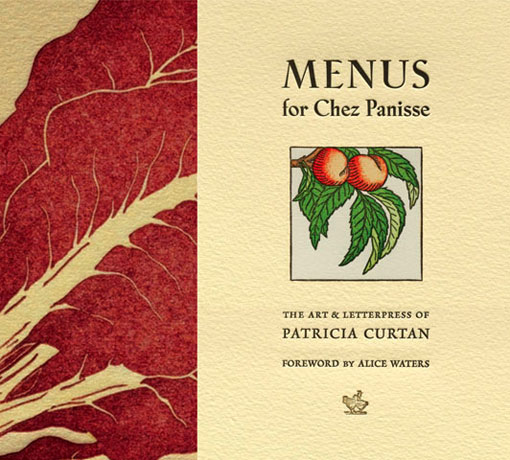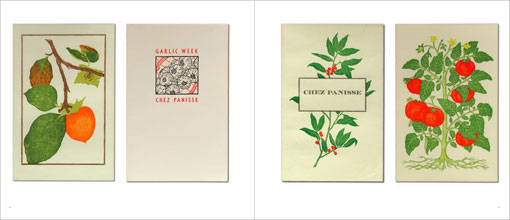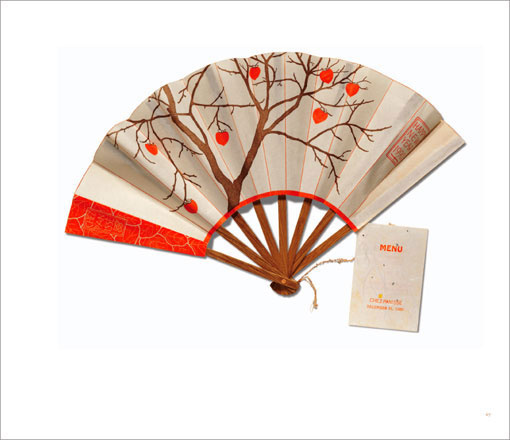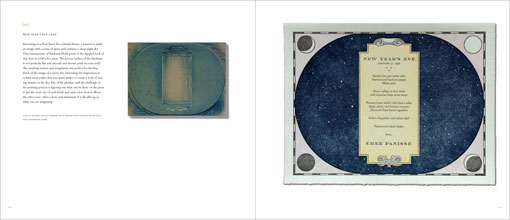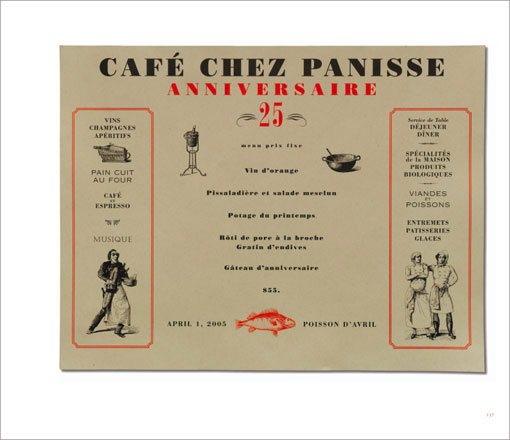 DWL was provided with a review copy of the book for the purpose of this post.