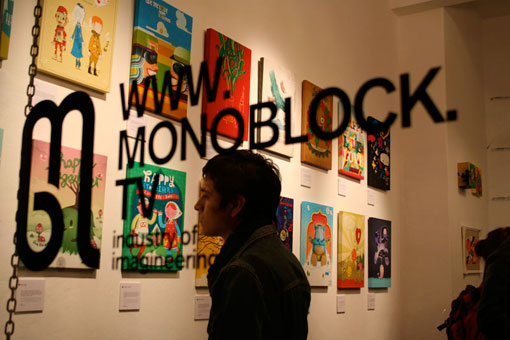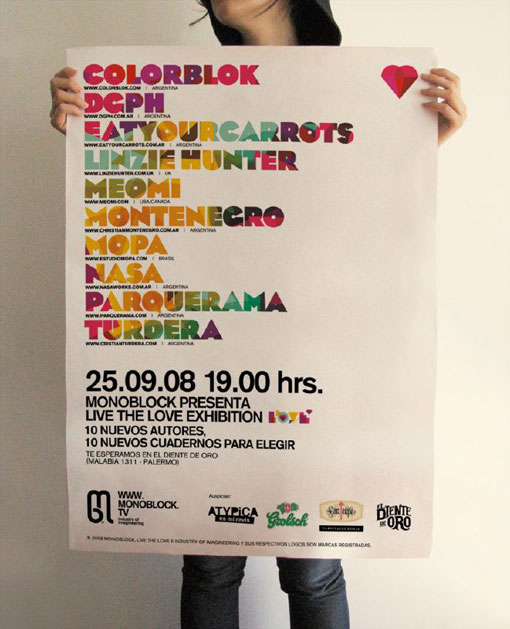 A month or so ago I came across the above poster designed by Linzie Hunter for Monoblock's Live the Love exhibition and was immediately intrigued. The exhibition debuted the artwork from their designer notebook series, featuring designs by artists such as Mopa, Colorblok and DGBH. You can see a few of the covers below and the rest of the set right here.
So far I haven't been able to find a U.S. stockist, but I'm keeping an eye on Monoblock's site for info. If any one knows anything different please let me know and I'll post an update.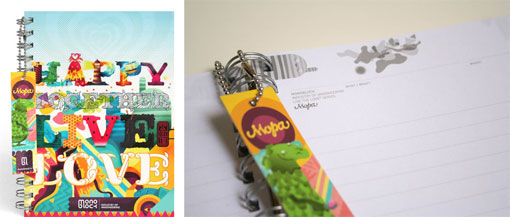 Update: As per Linzie's comment below, she wasn't actually behind the design of the poster, just one of the notebooks.