Push recently completed the identity and extensive collateral for Italio, a fast casual Italian restaurant chain.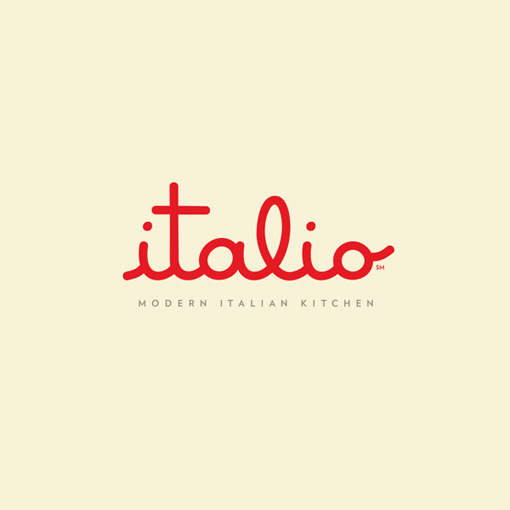 Challenge.
Italio came to Push with the challenge to help launch their fast-casual Italian restaurant.Though the restaurant's concept was already in place, Italio was in need of branding and marketing to define them as a major player in the fast-casual arena.
Strategy.
In launching Italio, the strategy was to create a brand—specifically a name and descriptor line— that would easily communicate what kind of restaurant Italio is to the public. Using simple and sophisticated design, Push created a logo, icon set, descriptor ("Modern Italian Kitchen") and brand language, referred to as "How to Speak Italio." As part of the branding, Push also developed an innovative website, launched social media efforts, designed employee uniforms and menus.  Once the brand development and implementation were completed, Push activated the brand through various promotions, LTOs and local restaurant marketing plan developed specifically for Italio.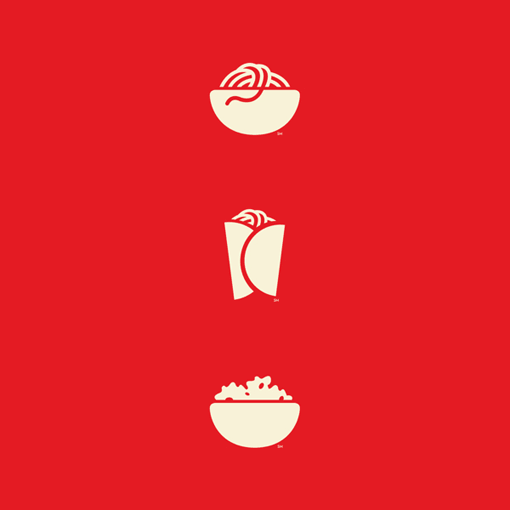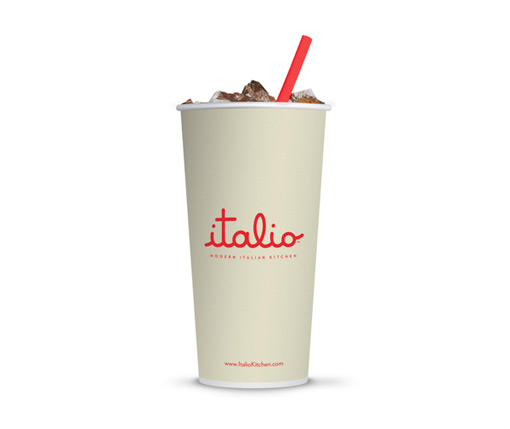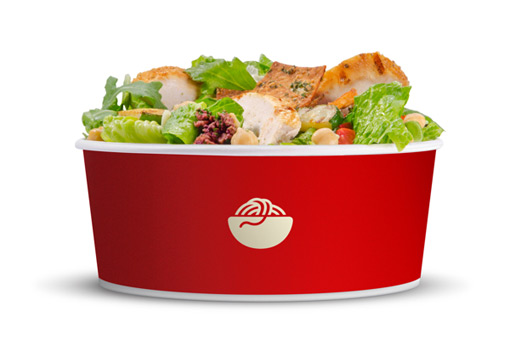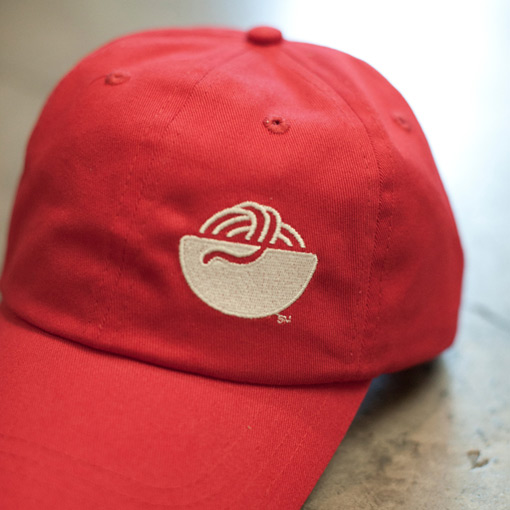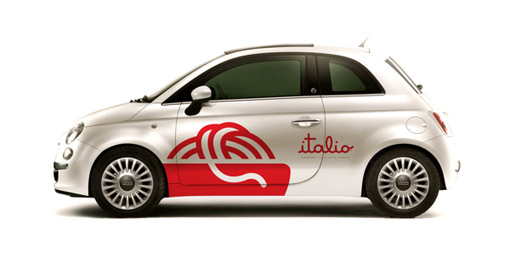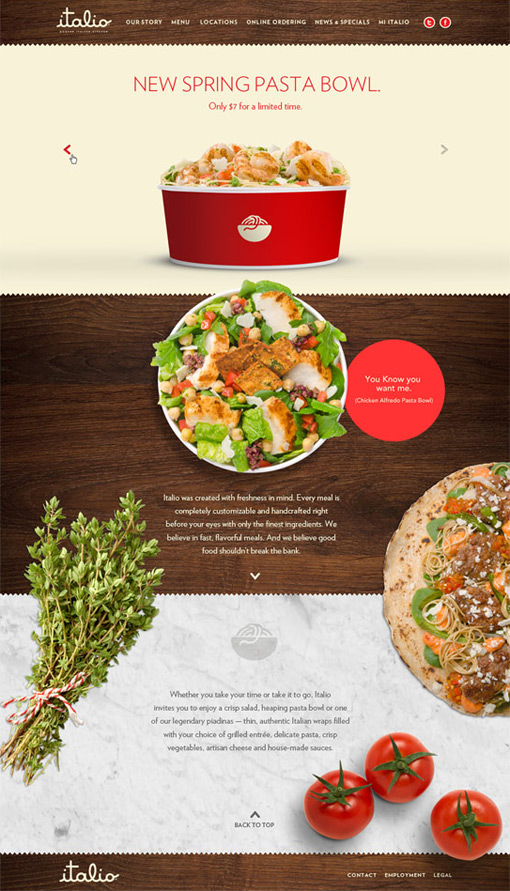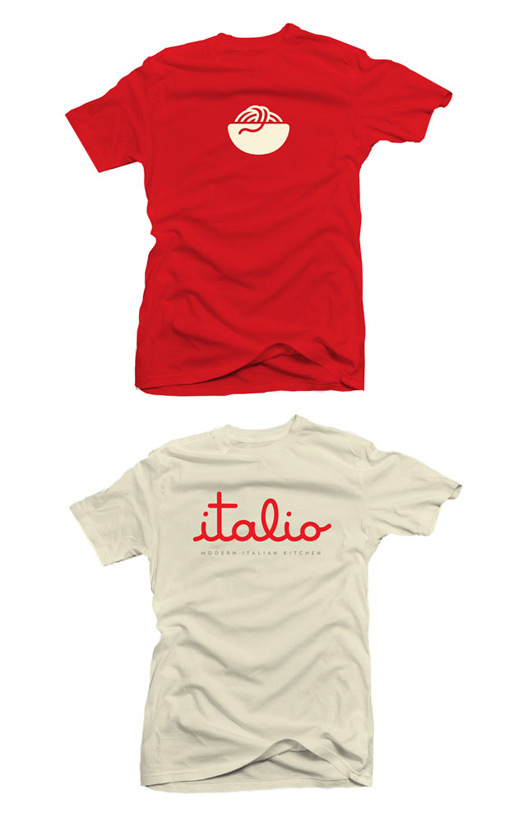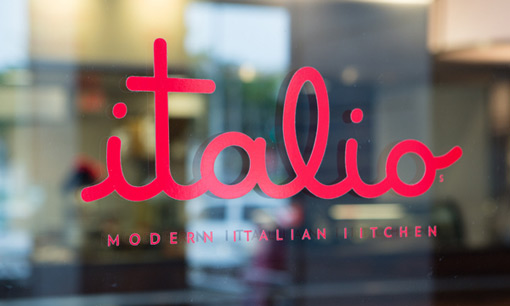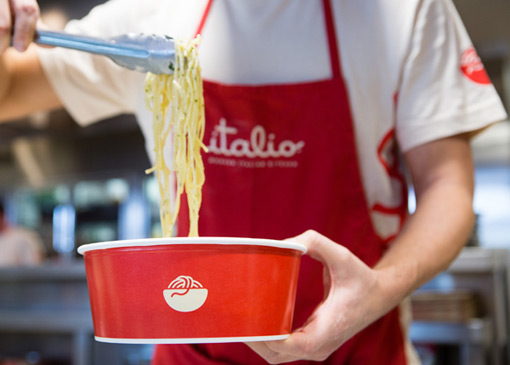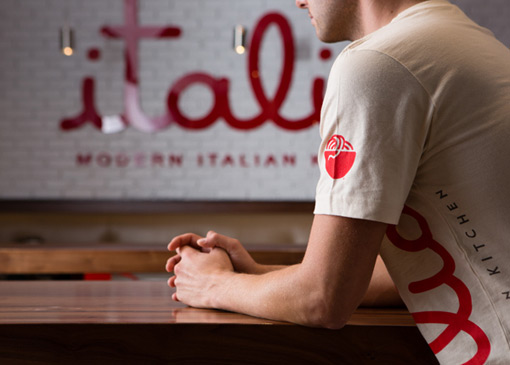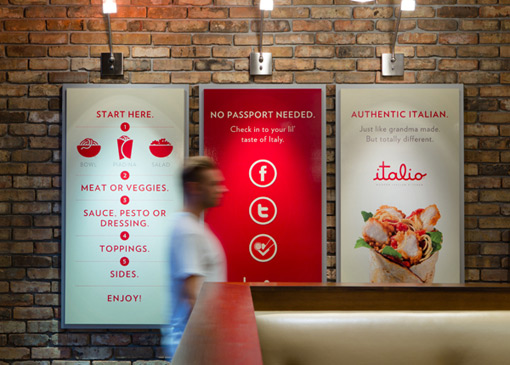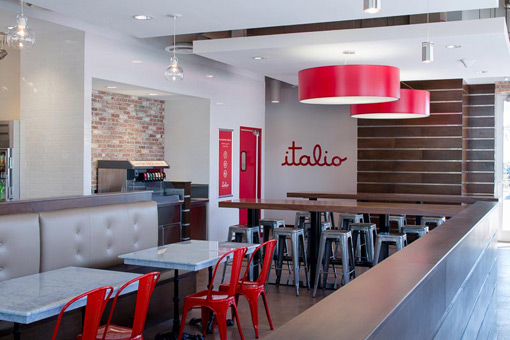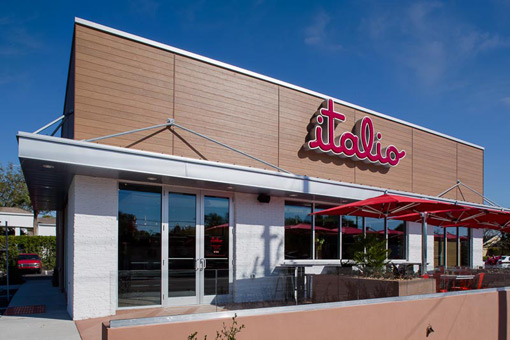 Creative Credits:
Chief Creative Officer: Chris Robb
Design Director, Interactive Director and Lead Designer: Mark Unger
Creative Director: Ron Boucher
Senior Writer: Kevin Harrell
Copywriter: Bree Adamson
Studio: Joe Ciaramella, Jordan Donato
Photographer: Doug Scalletta