This afternoon the last group of workshops were held in one three-hour block. So rather than take one full class, I decided to jump around to as many as I could so I could give you a taste of some of the workshops I missed.
I visited Tara McPherson's session, "Painting Myths, Monsters and Legends", first. Since I arrived at the beginning I was there for her full introduction and painting demonstration, which was really interesting to see. The theme of the class was "sweet monsters," so the goal was to create a painting of a monster—which ran the gamut from a gremlin to a space monster—with some sort of sweet detail.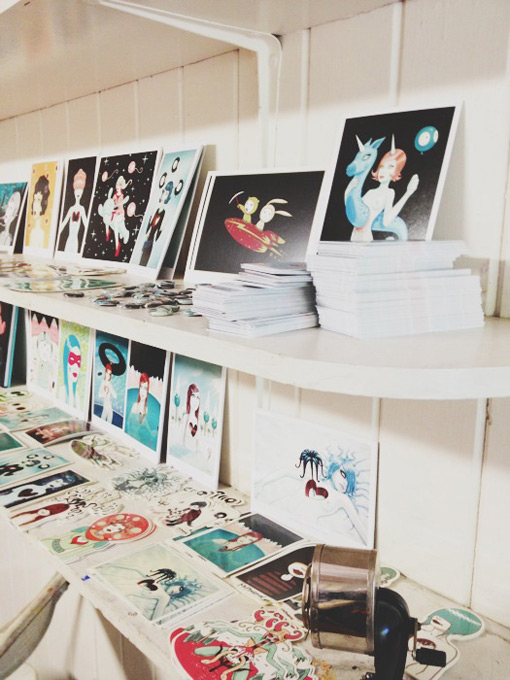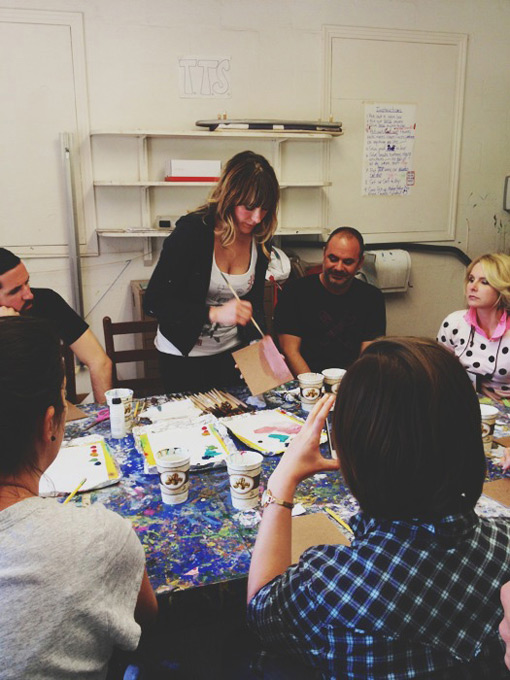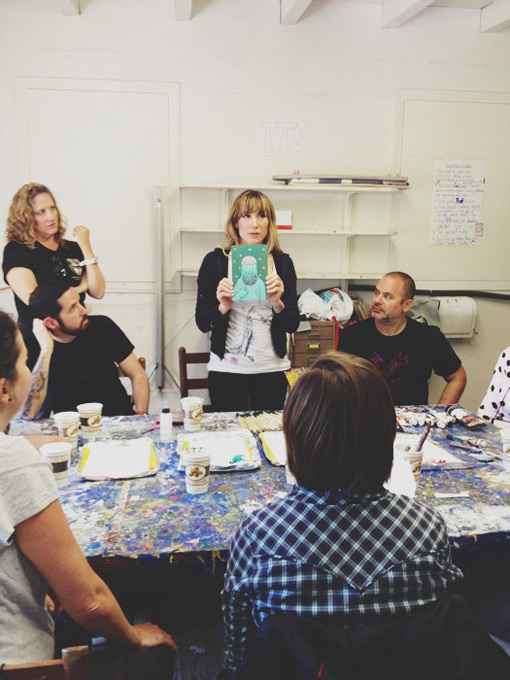 Here's two examples of paintings Tara made in previous sessions: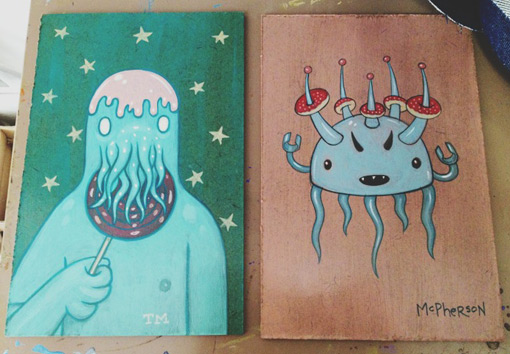 Everyone picked their monsters at random and then got creative with acrylic on masonite.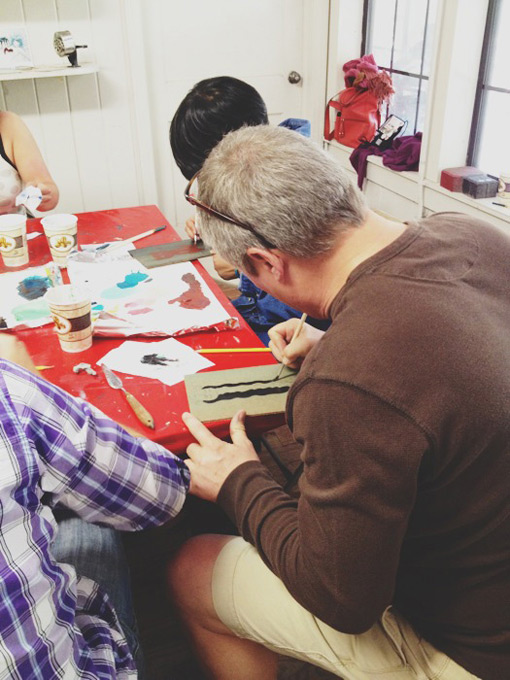 —–
The other workshops I visited were already in progress, so I didn't get as much of an in-depth introduction to what they were doing, but everyone sure looked like they were having a great time.
Paul Fucik and Joe Swec's sign painting workshop, "Learn and Let Go", looks like it would have been right up my alley—lots of colorful hand-lettering going on. I'm told that once each participant finished their lettering they cut the pieces up and mixed them up with others' work to make collages. I, unfortunately, didn't get to see the result, so if anyone has finished photos of those pieces, send them my way!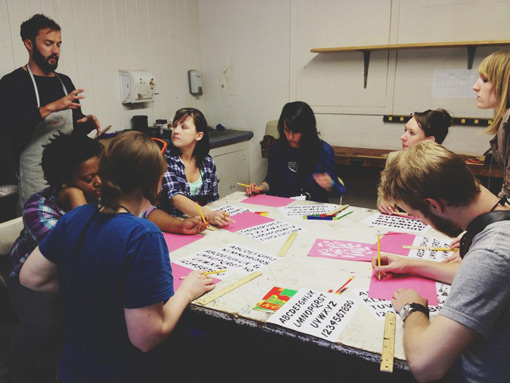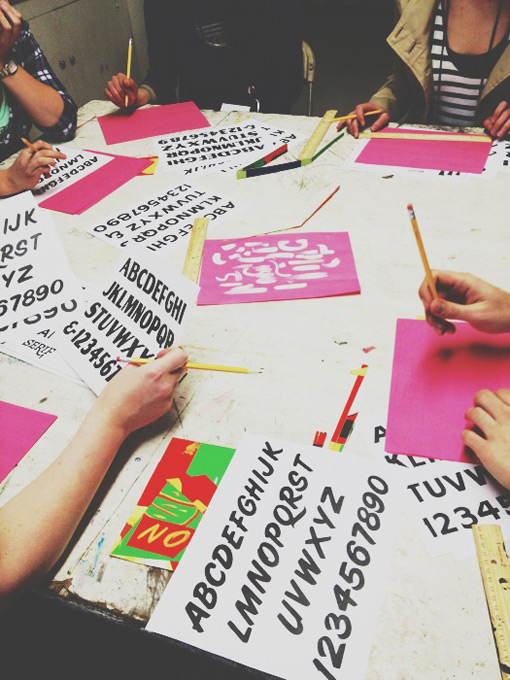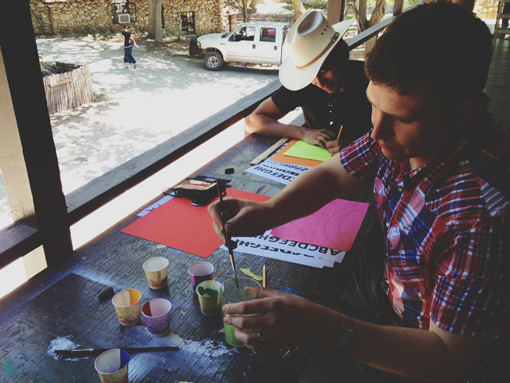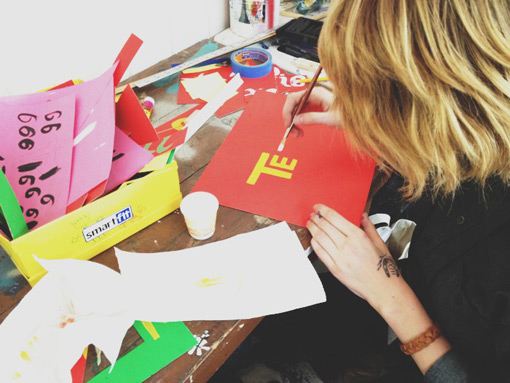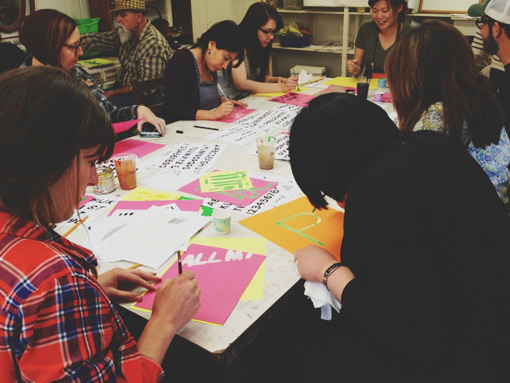 —–
Dirk Fowler's letterpress workshop, "Print With It!", also looked awesome. Everyone seemed to be having a great time printing with a huge variety of wood type blocks and all sorts of other materials.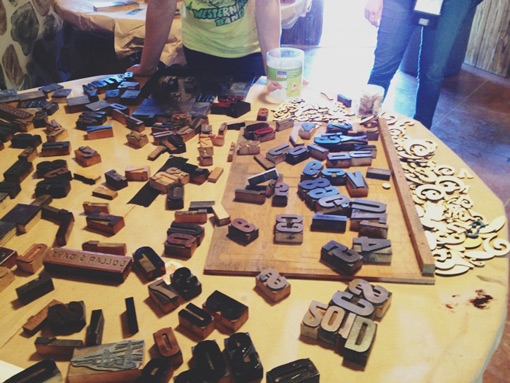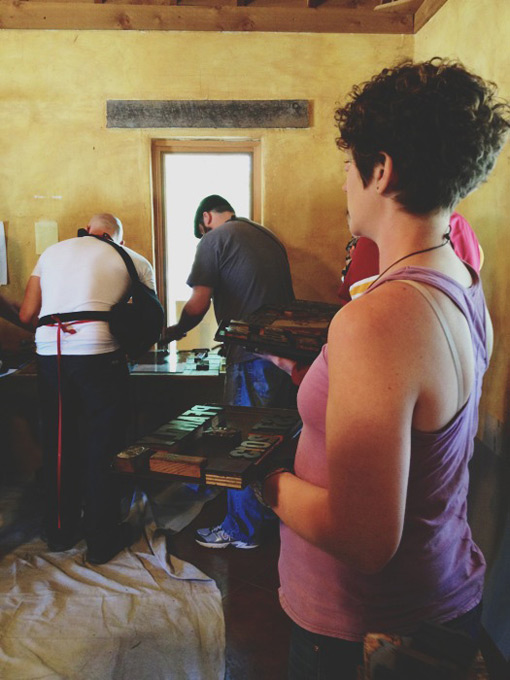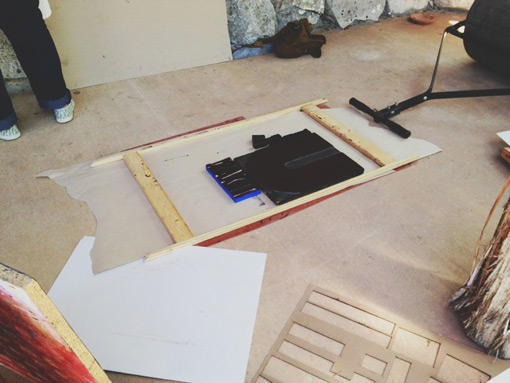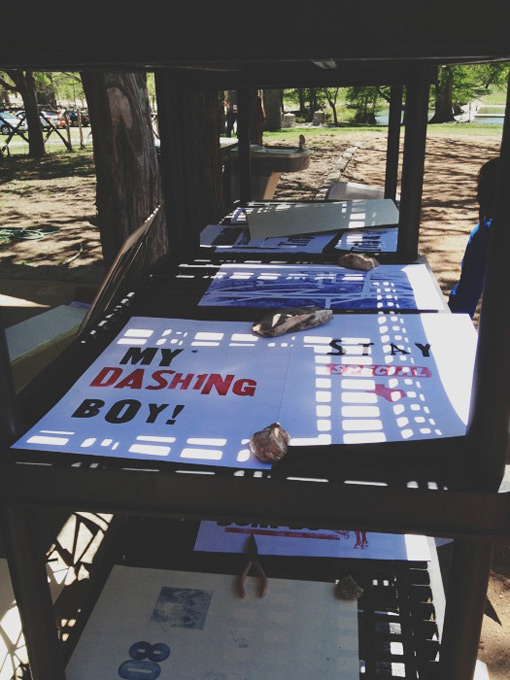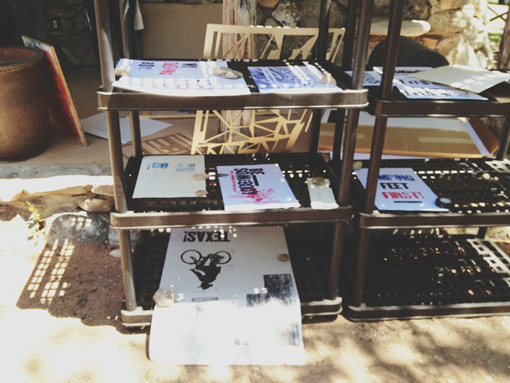 —–
I also got a chance to stop by the Axe Restoration workshop, given by Peter Buchanan-Smith and Nick Zdon of Best Made Company. It's definitely a topic that falls way outside of my day-to-day life, but it's definitely interesting to see how much goes into the process.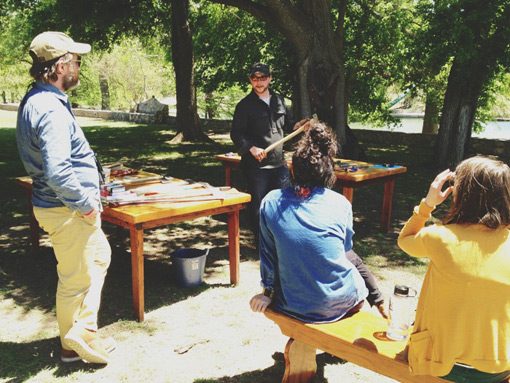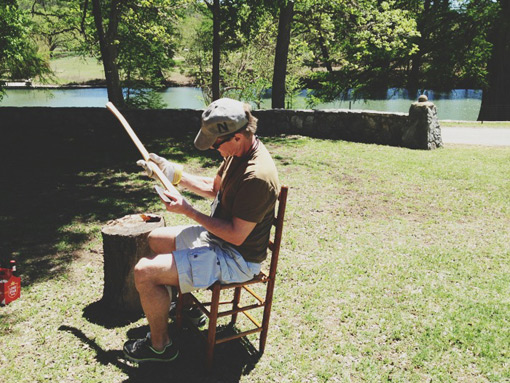 For more information, check out the Design Ranch site.
—-
P.S. Ranchers, if you see yourself (or your work) in any of these pictures and want me to add your name (with a link if you have one!) in a caption, let me know.